Ireland News - Emigrate UK Page 8
This is the category page for all Ireland news here on emigrate.co.uk, where you can view all the Ireland emigration news.
UK Sees 62 Nigerians Deported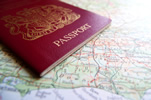 Reports are now showing that a total of 62 Nigerians have just recently been deported from the UK. Apparently these people have been deported because they committed emigration offenses. Reports show that the emigrates were deported on charter flight 009 from London. So far, sources are saying that the deportees consisted of 52 males and 10...
UK Child Emigrants Can Now Seek Reunion Funds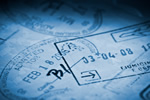 It now seems that thousands of former British child emigrants that were sent back to Australia before 1970 are now eligible for UK funding toward the cost of reuniting with their families. This funding is suppose to cover the practical costs of traveling to the UK and is available to any child emigrant sent under school leave age from Great...
UK Population to be Made Up of 20 Percent Ethnic Minorities by 2051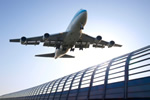 It now seems that a new projection for the British population over the next 40 years has been made. Apparently, the growth of ethnic groups outside of white British majority is set to grow rapidly. According to reports, ethnic minorities will make up a fifth of Britain's population by 2051. This is being compared to the 8 percent that was...
Belfast Families the Target of a New Wave of Racist Attacks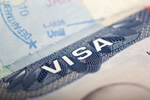 There are now fresh fears of a new upsurge in racially motivated violence in Northern Ireland. This news comes as Indian, eastern European, and Filipino families have been targeted in a series of racist attacks in greater Belfast. Just last year, repeated intimidation of Roma families in south Belfast resulted in more than 100 men, women...
UK Sees a 9 Percent Drop in Long Term Emigration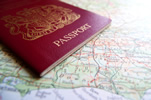 Apparently the UK has finally seen a drop of 9 percent in long term emigration. This drop came in the year up to last September, according to new figures. About 503,000 people came into the UK over this period. This is a smaller number than the 555,000 that came in during the previous 12 months. Data from the International Passenger Survey...
Northern Ireland ignoring immigrants under bill of rights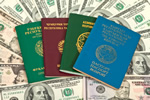 Ethnic minorities and migrant workers that aim to settle in Northern Ireland would suffer from anonymity if a new bill of rights proposal is adopted says a local immigrants rights organisation. The Northern Ireland Council for Ethnic Minorities (Nicem) has voiced its concerns that the current draft of the planned bill of rights would...
Northern Ireland Emigrants Invisible Under Proposed Bill of Rights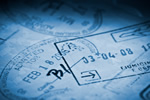 Human rights activists are urging Northern Ireland secretary Shaun Woodward to review the new proposed bill of rights. The emigrant workers and ethnic minorities will pretty much become invisible under this new bill for Norther Ireland. The Northern Ireland Council for Ethnic Minorities has complained that up to 80,000 foreign emigrants...
49 per cent in Northern Ireland believe migrants taking jobs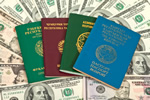 A new survey has revealed approximately 50 per cent of people in Northern Ireland believe that migrant workers take jobs away from locals. Nearly a third believe they came to the Northern Ireland to receive benefits and felt that they were placing a strain on services, according to the survey for the Department of Employment and...
Serbia celebrates as first citizens travel visa free in EU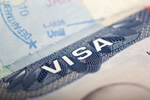 50 citizens from Serbia have had the honour of being the first to travel from that country within the European Union. The government sponsored event was in celebration of the end of over 18 years of travel restrictions imposed on the Balkan state and the watershed moment saw travel to several EU destinations. Passengers were chosen via a...
Weak pound forces expats home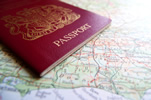 The UK has experienced a resurgence in expats returning home with a massive rise of 37 percent in the past year. In contrast just 18 percent moved out of Britain according to a survey released by reallymoving.com. Over recent years many thousands of Britons have decided to make the move abroad with European favourites such as Spain and...