Immigration News - Emigrate UK Page 66
This is the category page for all Immigration news here on emigrate.co.uk, where you can view all the Immigration emigration news.
U.S. Immigration rules in shambles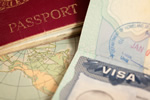 A Mexican immigrant family with young children may be sundered apart, due to U.S. immigration laws. Armando Mondragon, just 30 years old is an illegal immigrant who was caught while committing a traffic offence. His wife, Gabriela and 5 children wait in trepidation while he awaits his fate at Butler County jail. Illegal immigration is a...
Reactions to new UK immigration law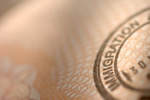 New immigration law in UK has increased the time required to gain UK citizenship by a year. Earlier, citizenship process used to take as long as five years, which is now being increased to six years. However, in certain cases, where the applicant does not take up required community work, process will take five plus additional three years,...
Illegal immigrants flock back home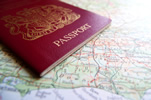 Center for immigration studies has came out with a report, which claims that illegal immigrants are returning to their home countries, in larger number than ever. It states that in last one year approximately 1 million people have moved back to their native nations. This reverse migration is due to several reasons such as sluggish economy and...
A call for pushing immigration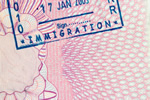 Emilio T. Gonzalez, former chief of U.S. Citizenship and Immigration Services, has said that he does not expect any comprehensive immigration legislation any time soon. Gonzalez is currently heading US division of a Spanish firm Indra Sistemas. He stated that immigration is a very sensitive issue and political parties lack the gumption to...
Immigration manpower shortage at the Philippines airport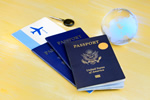 Newly opened Terminal 3 of Ninoy Aquino International Airport is facing a unique problem of manpower crunch. There were mere 10 immigration officers in charge as against the projected requirement of minimum 120 officers. Marcelino Libanan, Immigration Commissioner confirmed the paucity of immigration officers and stated that the Immigration...
Italy to review immigration law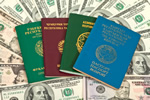 Italy's new immigration law has drawn flak from Brussels for its xenophobic tilt. New immigration law deals with Gypsy population census and has been widely criticized for targeting the Romanian ethnic minority Roma. However, Italian Interior minister, Roberto Maroni has denied any such charges and has claimed that Italy would seek out...
Illegal Immigration dips in USA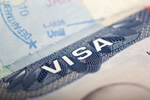 According to the latest report issued by Center for Immigration studies, Illegal immigration in USA has dipped by 11 percent in the last year. This report has generated a raucous among the various groups. This contentious report known as 'homeward bound' has pegged the number of illegal immigrants in the country at 11.2 Million....
UAE announces new Visa rules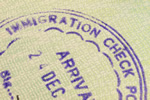 A new set of visa rules that are meant to dissuade unlawful immigration were launched this week by the UAE. Visas have been categorized into 16 sets while taking health insurance has been made a mandatory. All international visitors will be allowed, from across the globe. Obaid Moheir Bin Suroor, representing Dubai's Naturalization and...
New York economy hit by unfriendly immigration laws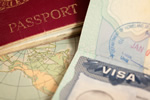 Key Congress delegates and leaders across business and civic groups will be meeting to chalk out a strategy to bring in friendlier immigration policies into New York. Business groups feel that visa rules are the most restrictive and make it difficult to capture the best international talent for their organizations. If one studies the...
Fresh approach to immigrants in U.S.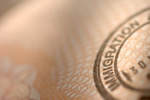 Officials with the immigration office have offered a way out to immigrants from being raided, jailed etc. This new approach by the U.S. Immigration office invites immigrants to surrender to the law. This innovative tactic that is trying to contain the numbers of potential immigrants was elaborated upon by Julie Myers, U.S. Customs...