Health and Environment News - Emigrate UK Page 2
This is the category page for all Health and Environment news here on emigrate.co.uk, where you can view all the Health and Environment emigration news.
UK Border Agency and NHS to Share Information on Foreign Nationals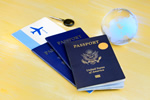 Reports are now showing that the government is in the middle of trying to introduce a brand new process that would actually see information about foreign nationals shared between the National Health Service (NHS) and the UK Border Agency. Apparently people who have outstanding debts for NHS treatment will have their information shared to the...
United States and Britain Send Search and Rescue Teams into Japan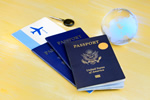 Currently Japan is going through one of the worst disasters it has ever seen after being hit with a huge earthquake. In fact, reports suggest that this is the worst disaster that has hit Japan since World War II. So far the confirmed death total from the Japanese government is at 686 (at the time of this writing). However, thousands more are...
Arizona Could Soon Check Immigration Status Before Giving Healthcare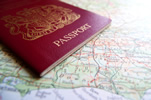 Immigration is not just a problem in the UK. In fact, countries all over the world are trying to deal with an increase in immigration as well. However, it does appear that some places, like the United States, are choosing to deal with immigration in a completely different way. In fact, one state in the United States, Arizona, may now be...
3 More Emigrant Bodies Found Near Boat Wreckage off the British Virgin Islands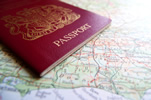 Apparently authorities have just recently found three more bodies, including that of a child, as people continue to search for survivors from a boat crash. Reports suggest that the boat was filled mostly with Haitian emigrants. The travelers never made it to their destination, because the boat capsized after hitting a jagged reef. Two of...
Iranian Wrongly Deported and Tortured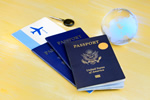 There are currently tons of reports circling the web right now about Aland Salimi. This is an Iranian that said that Iraqi police beat him up and starved him after he was deported from Britain following a failed asylum application. Now people are saying that he was mistakenly deported to Baghdad. This alleged mistreatment of Aland, age 21,...
Asylum Seeker Kills Lover and Found in Spain 14 Years Later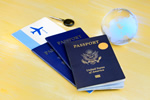 Just recently, an asylum seeker arrested for killing his older love in west London fled a hospital during a fire drill. He turned up in Spain nearly 14 years later. Apparently reports show that Miguel Da Silva strangled Susan Martin, age 44, to death in her room in Notting Hill the day before she planned to leave him and return home to...
Reports Suggest Sex Offenders get Better Healthcare than Children Asylum Seekers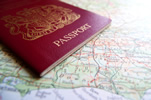 According to top doctors, jailed sex offenders are treated better than child asylum seekers in detention centers. Dr Margaret McCartney claims that killers and perverts are getting better healthcare than children who have fled troubled spots all over the world. The doctor said that people in prison can get much better healthcare than...
Reports Now Show All 33 Chilean Miners Have Been Removed From the Mine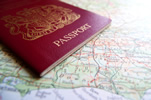 All 33 miners, who had spent the past 69 days in an underground mine in San Jose, Chile, have finally been rescued as of late Wednesday night. These same reports go on to show that the rescue, which was suppose to take over 30 hours, was completed in less than a day. Now the miners have finally been reunited with their families that have...
Chilean Miners Finally Brought Up to the Surface After 69 Days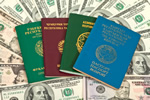 Reports now show that the miners that have been trapped underground for 69 days are finally being brought up to the surface. One right after another, the miners are being brought up out of the gold and copper mine. At the time of writing, 16 out of the 33 miners underground have been saved. Experts have been explaining to people why the...
Emigration Centers Are Harming Children Psychologically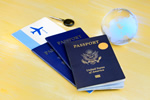 Reports are still showing that people are worried about children facing psychological harm in emigration detention centers. However, people are not just worried about the psychological harm. They are also worried about violence and physical health problems as well. Medical Justice, which sends doctors to these emigration centers, said that...