France News - Emigrate UK Page 4
This is the category page for all France news here on emigrate.co.uk, where you can view all the France emigration news.
Illegal Emigrants Use Bernie Ecclestone's Formula One Convoy to Sneak into the UK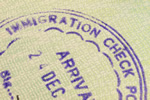 Apparently a group of illegal emigrants were able to sneak into Britain by hiding in Formula One boss Bernie Eeccelstone's convoy that was returning from a Grand Prix abroad. The lorry drivers were completely oblivious to the stowaways hiding in one of their trucks. There were five illegal emigrants, believed to be from Eritrea in northern...
UK Border Police Stop 25 Illegal Emigrants on Lorry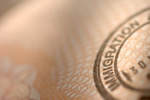 It now seems that border police were able to discover and stop 25 would be illegal emigrants that were crammed between bottles of wine in the back of a lorry as they attempted to enter the UK. The 25 emigrants were men from Afghanistan, Syria and Iran. They were discovered in Dunkirk, France by the UK Border Agency. The men were discovered...
Asylum Seeker Straps Himself to the Bottom of a School Bus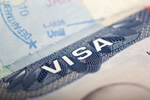 It now seems that an asylum seeker traveled 50 miles while strapped to the bottom of a school bus as it returned from a school exchange trip to France. The staff and pupils from St Paul's Primary in Stalybridge, Greater Manchester were on their way home when they heard somebody banging and shouting help. The bus, which had been traveling...
Illegal Vietnam Emigrant Runs Cannabis Factory in the UK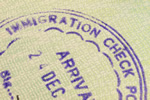 Ngoc Van Tran, an illegal emigrant from Vietnam, was just recently caught running a cannabis factory in the UK. He has now been jailed for two years. This illegal emigrant had already been thrown out of the country almost two years ago, but managed to somehow sneak back in using a false ID. After getting back into the UK, Ngoc Van Tran...
Millions Being Paid by British Taxpayers for Emigration Benefits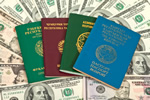 Apparently taxpayers are currently paying millions of pounds in extra benefits to Eastern European emigrations because of new changes to the EU regulation. For the past seven years, emigrants from eight countries were unable to collect benefits in the UK until they have worked in the country for 12 months. However, as of April 2011,...
Italy debates French style burka ban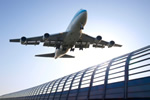 Division has arisen in the Italian government is response to calls for debate on the controversial burka ban idea which has made headlines this week in France. French President Nicolas Sarkozy voiced his support for the outlawing of burkas and niqabs across public services and state operated services inside France but this notion has met...
French PM backs Muslim veil ban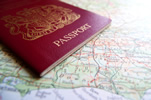 Moves towards the banning of the full Muslim veil will today come a step closer with the release of a new report that recommends the prohibition of the facial dress in universities, hospitals and state-owned premises including public transport and post offices. Last night French President Nicolas Sarkozy was endorsing the proposals be...
Illegal immigrants descend on Corsica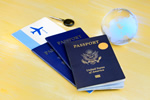 The French government is investigating just how some 124 illegal immigrants on the island of Corsica last Friday and have launched a massive hunt for the trafficking gang that appears to have abandoned them there. Though a common sight on the Italian islands close to North Africa, immigrants travelling via French territory have traditionally...
French Councilor Busted for Sneaking Emigrants into the UK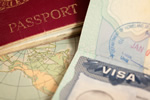 Apparently reports now show that a French councilor has admitted to being part of an operation to smuggle 16 Vietnamese emigrants into the UK. Christiane Chocat, age 51, pleaded guilty to concealing the group of emigrants inside a van, which arrived on board a ferry. This comes at a time when the UK Border Agency is cracking down on...
French court ruling may lead to new UK migrant rush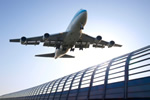 In a landmark ruling yesterday, a French court decided that migrants can no longer be given forced deportation back to their country of origin. The decision is expected to have widespread ramifications, with many Britons fearing that areas such as Calais will once again become a beacon for UK-bound illegal immigration. The highest French...