France News - Emigrate UK Page 4
This is the category page for all France news here on emigrate.co.uk, where you can view all the France emigration news.
Millions Being Paid by British Taxpayers for Emigration Benefits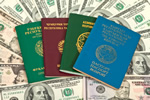 Apparently taxpayers are currently paying millions of pounds in extra benefits to Eastern European emigrations because of new changes to the EU regulation. For the past seven years, emigrants from eight countries were unable to collect benefits in the UK until they have worked in the country for 12 months. However, as of April 2011,...
Italy debates French style burka ban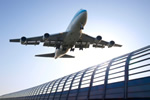 Division has arisen in the Italian government is response to calls for debate on the controversial burka ban idea which has made headlines this week in France. French President Nicolas Sarkozy voiced his support for the outlawing of burkas and niqabs across public services and state operated services inside France but this notion has met...
French PM backs Muslim veil ban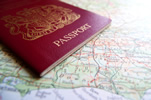 Moves towards the banning of the full Muslim veil will today come a step closer with the release of a new report that recommends the prohibition of the facial dress in universities, hospitals and state-owned premises including public transport and post offices. Last night French President Nicolas Sarkozy was endorsing the proposals be...
Illegal immigrants descend on Corsica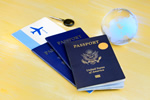 The French government is investigating just how some 124 illegal immigrants on the island of Corsica last Friday and have launched a massive hunt for the trafficking gang that appears to have abandoned them there. Though a common sight on the Italian islands close to North Africa, immigrants travelling via French territory have traditionally...
French Councilor Busted for Sneaking Emigrants into the UK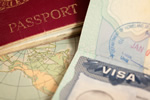 Apparently reports now show that a French councilor has admitted to being part of an operation to smuggle 16 Vietnamese emigrants into the UK. Christiane Chocat, age 51, pleaded guilty to concealing the group of emigrants inside a van, which arrived on board a ferry. This comes at a time when the UK Border Agency is cracking down on...
French court ruling may lead to new UK migrant rush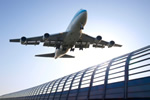 In a landmark ruling yesterday, a French court decided that migrants can no longer be given forced deportation back to their country of origin. The decision is expected to have widespread ramifications, with many Britons fearing that areas such as Calais will once again become a beacon for UK-bound illegal immigration. The highest French...
Weak pound forces expats home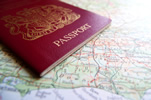 The UK has experienced a resurgence in expats returning home with a massive rise of 37 percent in the past year. In contrast just 18 percent moved out of Britain according to a survey released by reallymoving.com. Over recent years many thousands of Britons have decided to make the move abroad with European favourites such as Spain and...
Britons Say UK Emigration is a Problem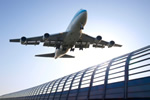 It now seems that Brits are saying that UK emigration is becoming a problem. A new survey on eight countries shows that British people are the only people in western Europe that want emigration controlled at the national, rather than European, level. This comes despite having very little confidence in the national authority's handling of...
French identity debate overshadowed by immigration fears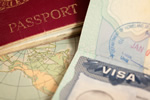 French President Nicolas Sarkozy has called the national identity debate an exercise in soul-searching but immigration fears are threatening to derail the supposed noble initiative. The identity debate was launched with much fanfare last month by Sarkozy's right-wing government in order for ordinary citizens to explain what it means to...
Thailand the intended retirement destination of 5 percent of UK expats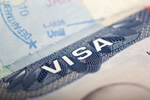 A recent survey by Alliance & Leicester International has revealed that just 12 percent of British expats are intending to retire in their homeland, with Thailand being the preferred choice of an additional 5 percent in total. The survey shows that UK expats are shying away from spending their golden years at home, with France the most...