News - Emigrate UK Page 154
This is the category page for all news here on emigrate.co.uk, where you can view all the emigration news.
UK Illegal Emigrants and Amnesty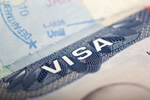 Right now, a big question in the UK is whether to allow amnesty for illegal emigrants that are living in the UK. Many experts have pointed out that there are pros and cons on both sides of the court. First of all, with more than 700,000 illegal emigrants living in the UK, it would cost a lot of money to deport them. It is said that it...
New Student Emigration Rules Boycotted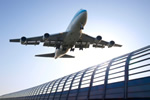 Many groups of academics are now threatening to boycott the UK government's new point based emigration rules for overseas students. They go on to say that ordering them to monitor international students' movements is unnecessary and discriminatory. The group of 35 different educational institutions say that they are involved in researching...
Britons Competing With Emigrants For Unskilled Jobs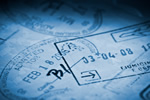 Due to the recent recession, jobs have been in short supply. This is not just a problem for emigrants, but for Briton white collar workers as well. The recession has caused many office working Britons to have to fight with emigrants for jobs picking fruit on farms. A very large number of the white collar Britons have been forced to find...
UK Border Agency Deports Pakistani Emigrant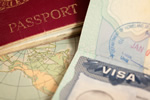 www.bia.homeoffice.gov.uk After setting up Operation Pathway, investigators were not able to press any charges on 12 men that were suspected of plotting terrorists attacks in the UK. One of the 12 men that was suspected was an 18 year old student who has now been freed. At the same time, one of the fathers of the detainees reported that...
New Emigration Rules Cause British Shearer Shortage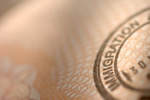 The new point based emigration system that has now been put into affect has made it very hard for New Zealanders and Australians to get work in the UK. This is causing a shortage of sheep shearers. Almost 500 professionals use to make the annual trip to Britain to help trim and fleece the 25 million sheep that are located in this area....
Point Based System Costs British Taxpayers Millions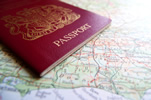 Due to a government emigration mess up, British taxpayers are going to be forced to fix it with millions of pounds of compensation. Most of this will go to a large group of Indian emigrants who have been placed at a disadvantage. This has all been brought on by the new point based system for emigration. Almost 10,000 emigrants are set to...
Eastern European Work Restrictions Will Not Be Removed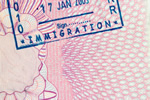 The strict working restrictions that have been put in place for Eastern Europeans will not be removed. This news came today in a Government announcement. This Worker Registration Scheme allows the Government to monitor all work that A8 nationals do and where they do it in the country. These restrictions also mean that A8 nationals will not...
Great Car Hire Insurance at Great Prices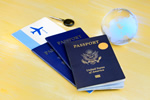 www.car-hire-insurance.co.uk
Travelers rejoice, a new car hire insurance website has been launched called Car-hire-insurance.co.uk. This site aims to help people save money on all of their car hire insurance needs. The offer will be good...
Emigrant Brought to Justice After 11 Months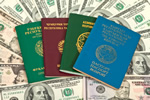 Last May, police put out an arrest warrant for an emigrant worker who was seen slapping and head butting his girlfriend at a Yarmouth shop where the two were employed. Just past Friday, the emigrant worker was finally arrested after being seen at an airport in Essex about to fly back home to his country with his twin brother. When the police...
UK Border Agency Announces New Emigration Fees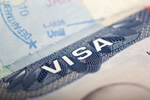 www.bia.homeoffice.gov.uk The UK Border Agency has announced that a new emigration fee has been approved and will start to take place as of today, April 6. A number of emigration fees are already out that affect everyone who wishes to visit, live, or work in the UK. The new emigration fee, however, is based more towards students who...