September 2011 Emigrate News Archive
Archived Daily Emigrate UK News...
UK Border Agency Receives Thousands of Concerns Regarding Student Visas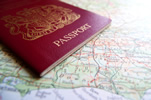 Apparently, the UK Border Agency is in the middle of dealing with thousands of visa alerts that it receives on student visas. The agency said that they receive reports on about 1,500 foreign students every month. Typically, most of these students check out without any kind of problem. However, the agency still has to check each case to be...
UK Border Agency Able to Get Passengers to Surrender Over 170 Weapons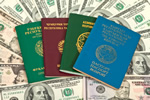 How many passengers know what they can and cannot bring into the UK? Well, apparently not as many as what the UK Border Agency would like to see. In fact, the UK Border Agency launched a campaign over the summer to help teach people what they are allowed to bring back into the country. During this campaign, the agency was able to get people...
UK Border Agency Busts Another Restaurant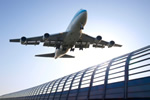 Lately, a lot of people have been focusing on the UK Border Agency not doing their job. However, what some people tend to miss is all the work that they do removing illegal migrants from the UK. Although their performance might not be up to par with some people's expectations, they still do a pretty good job at raiding certain...
Ed Miliband Admits Migration Mistake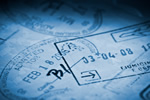 It now seems that Labour party leader Ed Miliband has admitted that the Labour's open-door immigration policy did not work very well. He said that this policy did nothing more than drive down wages as well as reduce the living standards in Britain. This is not what the group had in mind. Ed went on to say that the last government got...
More Polish Babies Born in the UK than Any Other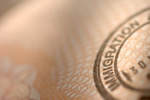 There are a lot of foreign babies born in the UK every year. However, it is now very clear which group of foreigners is having the most babies. In fact, just last year, nearly 20,000 babies were born to Polish migrants. These reports go on to show that one out of every forty babies born in the UK are Polish. Overall, these new figures mean...
UK Border Agency Fails Six Times to Stop Palestinian Activist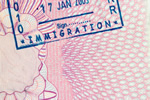 Missing an opportunity once is not the end of the world, but what about six times? According to the Home Secretary Theresa May, border officials failed on six different attempts to stop a banned Palestinian activist from coming to the UK. The man was finally detained in London just before he was allowed to enter the UK. Currently, Mrs....
UK Introduces Gender-free Passports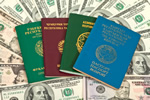 It now appears that the UK is in the middle of launching its gender-fee passport. Apparently, these new passports no longer declare the sex of the passenger. This has left some people asking: what's the point? Most people can clearly tell if a person is a man or a woman. Well, apparently this new rule is being introduced to help spare the...
Emigration from Ireland Continues to Rise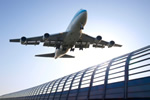 Every day, it seems like more and more people continue to leave Ireland. In fact, Irish emigration rose to its highest level since the 19th century in the year through April. Most of this has to do with the weak economy. People are unable to find the work that they need to support their families in Ireland, and thus they have to look...
UK Border Agency Plans to Remove Illegal Immigrant in Russells Hall Hospital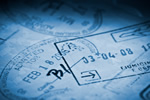 Not too long ago, a story was brought to light regarding an illegal immigrant who was receiving care at Russells Hall Hospital. The fact that he was receiving care without actually being entitled to it was not the issue. The problem was that he had been there for over a year and was costing taxpayers a lot of money. On top of that, doctors...
UK Border Agency Issued Warning Over Racism Claims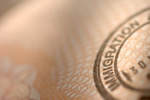 It now seems that the American singer Kelis said that she was subjected to racial abuse when traveling to a London airport. Apparently, she said that she was refereed to as a 'slave' and a 'kunta kinte' by a number of white members of the public. The real problem is, when the singer went to tell a member of the UK Border Agency about the...
Illegal Immigrant Costs Taxpayers £100,000 After Hospital Stay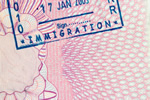 According to recent reports, an illegal immigrant who lived in the hospital for more than a year has cost British taxpayers about £100,000. Apparently, the hospital was not able discharge him because of 'red tape'. This Pakistani national, who has been left unnamed, has a visa to visit the UK that expired back in September of 2007....
UK Border Agency Able to Lose Almost 100,000 Asylum Seekers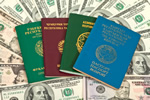 Is it easy to lose close to 100,000 people? One would not think so, but it would appear that the UK Border Agency was able to do just this. According to recent reports, 98,000 asylum seekers have simply been 'lost'. Apparently, these cases were among nearly half a million just found abandoned in boxes at the Home Office in 2006. So that...
Experts Say Immigration Cap is Not Hurting the UK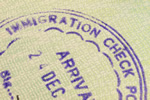 Recently, a number of people have been worried about the number of migrants coming to the UK. However, a totally different group of people have been worrying about the immigration cap that has been imposed by the UK government. Up until recently, people have been worried that this immigration cap has been hurting the UK. However, the...
Criminals Being Freed and Not Deported from the UK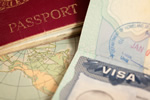 By now, almost everyone knows that immigration is a touchy subject in the UK. A lot of this has to do with the fact that there are two completely different sides to this issue. One side sees migrants as people who come to the UK and steal jobs away from hard-working Brits. Others say migrants come to the UK and do jobs that other Brits won't....
UK Taxpayers Could Pay Money to Guilty Asylum Seeker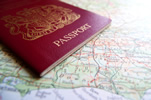 If there is one thing that needs help in the UK, it's the asylum system. In fact, just recently it was reported that an asylum seeker who has been found guilty of 26 crimes could win damages in the UK. This would mean that taxpayers would actually end up paying him for his 'unlawful detention'. This case may sound similar to other cases in...
Win a Russian Wife Contest Upsets the MLA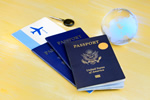 According to new reports, a contest that would allow people to 'win' a Russian wife has upset the MLA. This news comes as an Alberta radio station launches its 'win a wife' contest. This rock station, which is called 'The Bear', is currently soliciting applications for people to enter into 'holy matrimony' with a 'hot foreign chick'. The...
UK Border Agency Seizes More Than £5 Million of Cocaine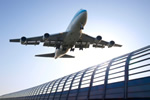 People just continue to try and smuggle more and more drugs into the UK. Recently, officers from the UK Border Agency seize cocaine worth up to £5 million from a boat. Apparently, this boat arrived in the UK from Colombia. The officers said that they found about 10kg worth of drugs on the boat. The drugs were found while people were...
G4S Security Guards Labeled Shameful and Racist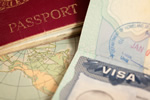 It now seems that Britain's prisons watchdog, Inspectorate of Prisons, said that private security guards that are supplied by G4S to remove immigration detainees are unprofessional. The watchdog went on to say that these security guards are racist and derogatory. These reports came to light after 104 guards from G4S were accompanied by...
Fontana Restaurant Fined for Employing Illegal Workers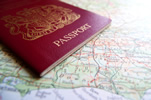 For some reason, companies in the UK continue to think that they will be able to get away with hiring illegal workers. Just recently, another business was busted. This time it was the Fontana restaurant on High Street. This restaurant was fined for employing two illegal immigrants who had no right to work in the UK. Officials from the UK...
Fewer Brits Electing to Move to Other Countries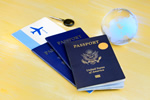 There is a growing immigration problem in the UK, there is no question about it. However, there is a rising emigration problem as well. In fact, there is a huge slump in the number of Brits that are choosing to leave the UK to live in neighboring countries like France and Spain. The number of British citizens who are leaving the UK has almost...
UK Border Agency Continues to Warn Migrants About Fake Documents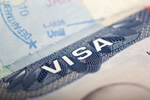 According to new reports, the UK Border Agency is warning people against using fake documents. Although the agency had already warned migrants about this earlier in the year, experts felt that they needed to restate this fact. They ask that migrants make sure that they know the originality of their own documents. In a recent statement, the...
Journalist Wins Right to Stay in the UK Due to Hunger Strike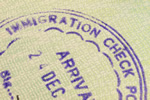 Not too long ago, James Fallah-Williams was facing deportation from the UK. Apparently, the UK Border Agency was going to send him back to Sierra Leone. However, now he has won three years discretionary leave to remain in the UK. According to reports, the journalist actually carried out a 19-day hunger strike while fighting for deportation...