September 2010 Emigrate News Archive
Archived Daily Emigrate UK News...
Man Gets 8 Years in Jail for Raping London Journalist in The Jungle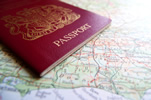 Just recently, a man got 8 years in jail for raping a London journalist in the make shift emigration village known as The Jungle. The people smuggler was found guilty just this week. The jury at St Omer in northern France convicted Sher Hassan Jabar Khel, age 20, following a two-day trail. The young man had pleaded not guilty to attacking...
Government Vows to Fight the European Commission Over Migrant Benefits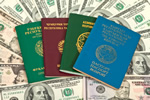 Apparently the government has now recently vowed to fight the European Commission over efforts by Brussels to lift British social security restrictions designed to curb benefit tourism. The current social security rules limit benefit claims for emigrants to those who can prove they have a good prospect of finding work and have a long-term...
Emigration Council Warns Britain will be Strangled by UK Visa Cap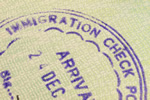 As most people already know, a temporary cap on non-European Union emigrants was put in place in the middle of the year by the Coalition Government. This cap was put in place to avoid a rush of UK Visa applications ahead of a permanent cap that will be put in place in April of 2011. This limit will apply to all new applications under Tier...
Emigrants Locked Up in the UK Get Paid Millions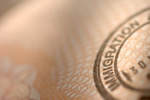 Just recently, lawyers have warned people of mistreatment in the asylum system. This has now led to civil claims. Millions of pounds in compensation is currently being paid to migrants who have been traumatized after being locked up in detention centers all across the UK. Apparently government figures are showing £12 million in special...
Emigration Cap to Put the Squeeze on Car Makers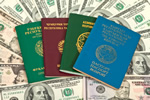 According to recent reports, the government's planned cap on emigration numbers could actually hurt the UK's car manufacturers. The Society of Motor Manufacturers and Traders said that the cap is going to hurt global companies like car makers that operate inside the UK. On top of this, the Society of Motor Manufacturers and Traders...
New UK Visa and Emigration Website Launches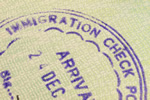 Just recently, it would appear that a new website for UK visas and emigration has just popped up. On this UK visa and emigration website, they have a wide variety of specialists that can speak many languages to help people from all over the world. The new website claims that it puts the priority of the client first to ensure that they can...
Justice Minister Warns that Northern Ireland is a Staging Post for Human Trafficking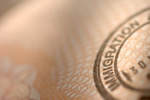 According to the Justice Minster, David Ford, Northern Ireland is a "staging post" for human traffickers. He said that trade passes between Scotland and the Republic of Ireland. This is a growing problem for the people of Ireland. David Ford said that there is no doubt in his mind that Northern Ireland is a staging post between...
39-ear-old Zimbabwean Woman Denied UK Asylum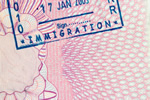 Just recently, a 39-year-old woman, who admitted taking part in a very violent attack against some white farmers in Zimbabwe, has had her appeal to remain in the UK rejected by the High Court. According to reports, the woman, who cannot be identified for legal reasons, confessed to having beaten up 10 people during two land...
Illegal Emigrant Jailed for Sex With 14-year-old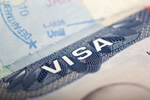 Apparently an illegal emigrant from Afghanistan, who just recently fled his homeland over pressure to join the Taliban, has been jailed for the next four years. This happened after he admitted to having sexual activity with an underage girl in the back of a North Warwickshire shop. The illegal emigrant, Rahis Ahamdzai, first denied the...
UK Border Agency Officials Arrest 3 Men on Suspicion of Human Trafficking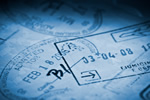 Just recently, UK Border Agency officials and Northamptonshire Police arrested three men in raids at the Royal and George Hotels in Kettering on Monday afternoon. The three men are aged 32 and 36, and their names have not been released to the public. Two of these men were later released on bail pending further enquirers. However, one of...
Home Office has Jamaican Mother Deported From the UK After 10 Years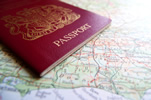 Reports now show that a Jamaican mother, Denise McNeil, has been returned to Jamaica without her eight year old son. This hunger striker protested the treatment of emigration detainees in Yarl's Wood detention center just before being deported. McNeil lived in the UK for 10 years and now will be put on a plane without her son Tre Anri. The...
Detective says No Evidence that Human Trafficking Will Increase During Commonwealth Games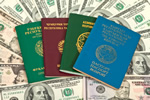 Just recently, a top Scots detective claimed that there is no sign at all that human trafficking will increase when Glasgow hosts the 2014 Commonwealth Games. Detective Sergeant Sandra Jamieson's claims, however, go against what other predictions suggest. In fact, others believe that the Commonwealth Games will bring an increase to human...
UK Government Admits that Emigration Cap Could Hurt Healthcare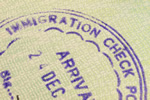 Apparently the UK government is not completely blind to the harm that an emigration cap could cause the country. In fact, the government said that a emigration cap could leave the UK facing a number of risks. A recent document, which was a consultation on the limits of Tier 1 and Tier 2 visas, was released by the Migration Advisory...
Emigration Officers Raid Car Wash in Colchester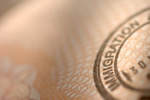 Reports now show that emigration officers have just recently raided a car wash in Colchester. This was all part of the emigration officers' operation to target illegal workers around the UK. Nine UK Border Agency officers visited the car wash on St Andrew's Avenue on Tuesday. Witnesses went on to say that officers were at the site for just...
Emigration Centers Are Harming Children Psychologically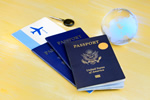 Reports are still showing that people are worried about children facing psychological harm in emigration detention centers. However, people are not just worried about the psychological harm. They are also worried about violence and physical health problems as well. Medical Justice, which sends doctors to these emigration centers, said that...
Stig Gets Sacked from Top Gear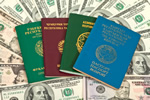 It now seems that Jeremy Clarkson has just confirmed that Stig has recently been sacked from
Top Gear
. Stig, who was played by Ben Collins, has apparently been given the boot after unmasking himself. This unmasking happened after the BBC failed to win an injunction, preventing him from revealing his identity. Mr Clarkson went on...
Government's Plan to Cap Emigration to be Probed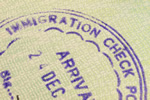 The government's plans to introduce a cap on the number of skilled emigrant works that can come to the UK from outside the European Union is under scrutiny. The chairman of the Migration Advisory Committee, Professor David Metcalf, went on to give evidence to MPs that the government has its policy wrong and caps on skilled labor could...
Police Search for Extremely Violent Emigrant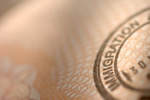 Reports have now confirmed that police have started a search for a violent criminal who went on the run after being bailed by an emigration judge from Colbrooke emigration removal center near Heatrhow. The UK Border Agency had strongly opposed bail being given to Kawa ali Azad, age 34. His ex-partner claims that he threatened to kill...
Katy Perry Wants to be a British Citizen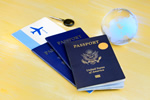 Reports now show that Katy Perry is planning to become a British citizen. Sources said that she plans to do this after marrying funnyman Russell Brand. The "I Kissed a Girl" singer is now set to wed Russel later on this year. In order to make their life easier, since she has to jet back and forth between American and the UK so much,...
More Illegal Emigrants Found in Beer Lorry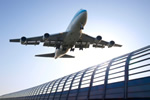 As most people already know, people from outside the UK are doing everything in their power to find a way in. Some of them are trying to sneak across the border, while others are trying to hitch hike on planes. However, most of these illegal emigrants seem to be trying to enter the UK by way of lorries. Just recently, some illegal...
UK Border Agency Jails Illegal Emigrant For Deception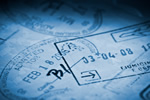 Apparently an illegal emigrant, who was living in Skegness, has just recently been sentenced to up to 6 months in prison. This jail time was given to him after applying to stay in the UK using a false identity. Samad Ahmad, age 30, was sentenced on August 23 in Lincoln Crown Court after he previously admitted to two offenses under the...
Refugee Council Comments on Home Office Statistics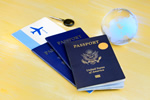 The chief executive of the Refugee Council, Donna Covery, said in response to the publication on August 27 of the Home Office asylum and emigration statistics for the second quarter of 2010 that they are pleased that the government is currently looking into improving the asylum system. However, these statistics show how important it is that...