September 2009 Emigrate News Archive
Archived Daily Emigrate UK News...
DNA testing by UKBA causes outrage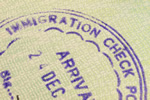 Ignoring scientific criticism the UK Border Agency has begun DNA testing for asylum seekers to determine their country of origin. Earlier this month the UKBA trialled the new approach after a rush of African migrants who claimed they had fled the wars in Somalia which would grant them legal asylum status. The UKBA later revealed that many of...
France doing Britains dirty work and demands UK let in migrants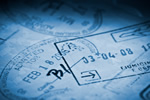 France last night demanded that Britain open its doors to illegal migrants, admitting that it was losing the ongoing battle against immigration. The mayor of Calais, Natacha Bouchard, claimed that until the UK opened its borders the city would continue to be a dumping ground for failed asylum seekers. Bouchard also claimed that she had had...
New UKBA publication for sponsors of work and student visas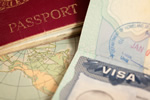 The UK Border Agency has published a new set of instructions for employers and educational institutes that sponsor work visa and student visa applicants and holders ahead of their move to Britain. The information has been complied into a booklet which is available on the UKBA's website. The booklet covers mainly the contentious...
Police called in to control Indian visa applicants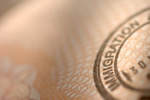 Police forces in Jalandhar, India were forced to close down the Chandrigah UK visa application centre after a massive rush ensued to beat the October 1st deadline, when new rules come into place. The looming deadline, coupled with the spate of recent holidays, led the UK Border Agency to instruct its security guards to shut the front doors at...
Home Office Charges Could be Too Costly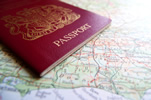 It now seems that many people are saying that emigrants in Britain are facing unethical and discriminatory treatment. According to the HSMP Forum, authorities are forcing emigrants to pay excessive fees for Home Office services. The HSMP Forum went on to say that emigrants in the UK demand fair treatment from the Home Office. However,...
Visiting lecturer sues immigration for wrongful detention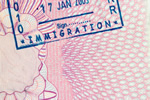 The UK government is being sued for wrongful arrest following the bizarre case of a university lecturer from Congo, who was placed in detention whilst on holiday in the UK. 51-year-old Jean-Pierre Djimbonge has claimed that the only reason he was arrested is that he is black. Djimbonge was detained as he left a flight to Northern Ireland and...
Indian migrants claim excessive fees unwarranted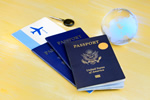 Indian immigrants in the UK says they are are being victimised by local authorities, with the latest Non Resident Indian (NRI) forum claiming unethical and discriminatory treatment by the Home Office through excessive fees. The Highly Skilled Migrants Programme (HSMP) forum has argued that for the past three years immigrants have been...
IT workers claim foreign workers stealing British jobs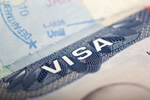 British IT workers claim that a legal loophole has resulted in them losing out on jobs which are instead given to cheap foreign labour. The controversial scheme involves highly qualified IT employees The easy route to Britain apparently exists under the Intra-company transfer scheme where a loophole surrounding immigration exists. Critics...
UK Could be Dealing With Illegal Child Emigrants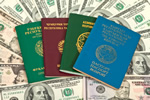 The UN's refugee agency said earlier this week that there were many children, some as young as three years of age, that may be attempting to reach Britain. Thus, it seems that Britain is very likely to see a big increase in the number of unaccompanied refugee children. Right now there is a lot of evidence that a lot of younger children...
UNHCR claims UK attracting child migrants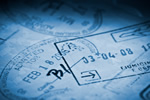 The United Nations' refugee agency (UNHCR) has issued a chilly warning to the British government, claiming that some children aged as young as 3 have been attempting to reach its shores and that the level of unaccompanied refugee children will continue to rise. The warning came from William Spindler, the UNHCR commissioner's spokesman...
Meet the UKBAs top four legged agent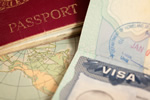 In the ongoing struggle to patrol Britain's borders, the UK Border Agency has revealed its most potent weapon against illegal immigration, one whose name causes panic in Calais and Dover; meet Lola, the chocolate coloured sniffer dog. Lola is a 3-year-old shorthaired German pointer who has recently been awarded the UKBA's top dog...
UK Border Agency runs week long PR roadshow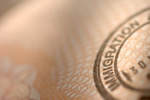 The UK Border Agency has, with a unique sense of timing, launched a massive public relations exercise. The UKBA is the agency for ensuring that the British immigration system is followed and monitors the countries migration and workforce to weed out any illegal residents or workers. Ironically, the PR push came in a week which saw the UK's...
The illegal face of Tescos workforce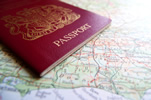 Fatou Cham, a 32-year-old immigrant from Gambia recently won Tesco's in-house competition to become the face of the supermarket. Now it has emerged that the would-be face of Tesco is in fact an illegal immigrant. Ms Cham has featured in Tesco magazines prior to her being named as one of six of Tesco's 'real women' that would model...
Home Office announces new ID Cards for skilled migrants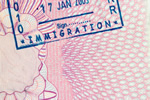 Home Secretary Alan Johnson announced today that new identity cards would be issued as of next year for tens of thousands of immigrants. From the start of 2010, those skilled workers who renew their visas will automatically be issued with a new card. This applies to migrants who fall under the skilled category who live in the UK but are from...
Former hairdresser sentenced for people smuggling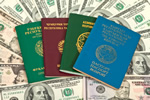 Warren Hadfield, the Blackburn man who brought three illegal immigrants into the UK under the guise of being an escort and tutor, has been sentenced to 30 months in jail. Mr Hadfield is a 32-year-old former hairdresser was apprehended by immigration officials in the Livesey Hall Close home of his parents after returning to the UK from...
French Police raid second migrant campsite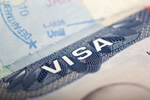 The Jungle migrant camp in Calais has been making all the headlines this week and has become the very public face of emigration for UK and French authorities alike. Pictures were beamed around the world as French riot police joined hundreds of other officers in removing asylum seekers and bulldozing makeshift homes. Just a few short miles...
Lady Scotland's housekeeper arrested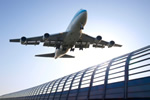 Loloahi Tapui, the Tongan housekeeper at the centre of the Attorney General's illegal worker scandal, has been arrested by immigration and police officers. Since the revelations that was illegal working at Scotland's home became public last week, Tapui has been on the run, successfully evading journalists and immigration officials who...
Lady Scotland Gets Questioned By UK Emigration Officers Over Illegal Maid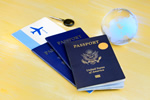 The UK Border Agency is not afraid to ask anyone questions when it comes to the status of an illegal emigrant working within the UK borders. So much so, that the UK Border Agency has begun an inquiry into the British attorney general, who hired a housekeeper that did not hold a valid UK visa. The UK government's legal adviser and prominent...
Dawn raids net Hounslow people smuggling gang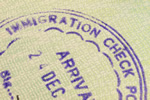 The UK Border Agency launched dawn raids on a string of homes in the west London borough of Hounslow near Heathrow Airport. The target was an alleged human trafficking gang which had been under surveillance by the UKBA for over 9 months. A total of 7 males were taken into custody after immigration officials raided 10 separate addressed in...
Irish migration statistics released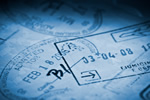 The Central Statistics Office of Ireland has released its latest statistics which reflect the massive changes to emigration patterns since the global recession began. In the year till April 65,000 people departed the country with 57,300 new arrivals being registered. Of the new arrivals, around 25% were from the UK while an additional 25%...
The Jungle is a sign of things to come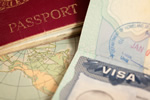 The shanty town migrant camp in Calais has closed, but already there are rumours of a new squat being set up around Dunkirk. Authorities now fear that as the international community becomes increasingly aware of Britain's stronger controls on illegal migrants, this could be just the start of something a lot bigger. While there is a...
Jamaican community in London rallies around bank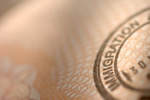 The Jamaican community in London has turned out in large numbers as the Jamaican National Bank (JNB) managing director, Earl Jarret, visited Harlseden over the weekend. The Jamiacan Diaspora in London has been crusading for a branch of the JNB to be established in the NW10 borough to accommodate its large Jamaican community- reportedly the...
Illegal Emigrants Cleared out of Jungle by Riot Police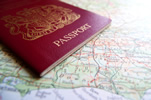 Earlier this week, riot police moved in on the illegal emigrant camp in Calais, which has been nicknamed The Jungle, and cleared out all of the emigrants. Alan Johnson, the home secretary, expressed his complete delight over the very swift operation that was preformed by the French police in clearing out these makeshift camps. It has been...
UK Border Agency fields complaint from Children's Commissioner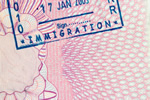 The Children's Commissioner Sir Al Aynsley Green has spoken out over the handling of an African asylum seeker by The UK Border Agency last week. Ugandan woman Elizabeth Kiwunga ran away from her homeland in 2002 after claims that she was tortured and raped by henchmen belonging to the opponents of her husband's political party. Ms...
Five migrants arrested in Village of the Year restaurant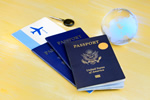 The UK Border Agency has raided a restaurant in Great Bentley in its latest act in the continued campaign against illegal workers in Britain. The Thai Flag restaurant, formerly public house The Flag, is located on Flag Hill in the picturesque Essex village which has won Britain's 'Village of the Year' on numerous occasions. The...
Jungle closed by French Police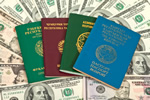 The French police have finally acted and rounded up hundreds of Iranian and Afghani refuges in an early morning raid on Calais' notorious 'Jungle' migrant camp. UK authorities had earlier this week resisted calls from the U.N to accept some of the asylum seekers ahead of the planned closure by French authorities. A force of some 500...
MP saves emigrant from setting himself on fire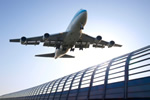 A Liverpool MP, Louise Ellman, reportedly put her own life at risk, in order to prevent a self-immolation by an asylum seeker. The MP for Riverside has told of her brave act in stopping a 50-year-old man from setting himself ablaze following a meeting in her office in the Cotton Exchange building in Old Hall Street. Mrs. Ellman has...
UK Border Agency Rejects Emigrants From The Jungle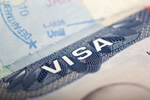 The UK Border Agency has apparently rejected calls for Britain to accept some of the emigrants from the illegal camp in Calais, which has been nicknamed The Jungle. The High Commissioner for Refugees, Antonio Guterres, said that the UK government should consider granting entry to some of these emigrants that have large families. Either...
Welfare group claims UK Border Agency has too much power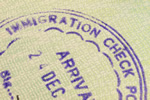 The Joint Council for the Welfare of Immigrants has lashed out at the powers afforded to The UK Border Agency following the high-profile case of the Tongan woman who was discovered to be in the employment of Baroness Scotland. The London apartment of the Baroness was broken into by officials with a battering ram as they sought possessions...
Underage illegal worker in social care following Plymouth restaurant raids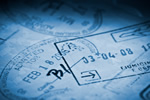 Two city restaurants have been raided by immigration officials in Plymouth leading to one young Chinese boy being placed in custody of social workers. The UK Border Agency raided the two businesses in England's south-west where they found the eateries to be employing illegal workers. On the 17th of September, agency officials raided the...
Illegal workers found during raid on London sweatshop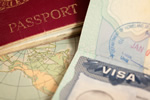 Over one dozen Chinese, Vietnamese and Turkish illegal workers were discovered by the UK Border Agency following a raid on an East End sweatshop which produces garments for major clothing line Jane Norman. The shop, which is located in the Hackney borough town of Dalston, was found to contain 35 staff during the raid by The UK Border...
Photographer's assistant prevented from attending exhibition by Immigration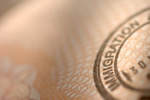 Nick Danziger, the well known photojournalist, has expressed his disgust at the treatment given to one of his assistants by UK immigration officials. 31-year-old Ethiopian Hiluf Berhe, an archaeology doctorate, accompanied Mr Danziger on his recent British Council adventure into France to act as translator and guide on an assignment to...
Illegal Immigrant Charged For Raping and Beating His Girlfriend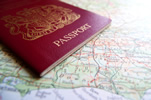 An illegal emigrant, Bruce Gaynor from Jamaica, has reportedly been locked up for the repeated beating and raping of his girlfriend. Apparently the attacker, age 31, had been abusing his former lover for almost five years. The attacker had apparently kept reopening wounds on her head, which has now caused her to go bald in a few small places....
10 year ban for Nigerian visa fraud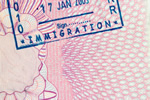 The U.K immigration authority has imposed strict penalties on Nigeria in line with their ongoing passion to curtail illegal immigration. Nigeria has long been known for document fraud in the visa application process and the latest ban hopes to address the issue by working with local authorities on the ground as a preventative rather than...
Unfair UK immigration points system is breaking up families claim SNP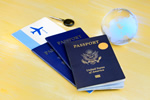 The points-based system used by UK immigration is breaking up families according to the Scottish National Party. The SNP has spoken out and asked for changes to the system in which they claim inconsistencies are suffered by certain job types and annual income variances. The SNP's calls for change follow the recent case of Thomas...
UK rejects calls to help Calais Jungle camp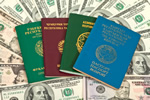 The U.K Government has rejected called from the United Nations Human Rights Agency UNHCR to take in some of the 2,000 refugees from the squalid Calais refugee camp referred to as The Jungle. Antonio Guterres, head of the UNHCR, had called on Britain to grant admission to some of the mainly Iraqi and Afghani asylum seekers ahead of a move...
Lady Scotland to be investigated over illegal Tongan maid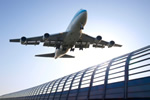 Inquiries have begun into the case of the British attorney general Lady Scotland and her apparent recruitment to her household staff of a non-valid UK visa holder. The UK Border Agency launched the inquiry after a complaint from a campaign group who accused the Baroness of breaching legislation she herself had helped enact. Lady Scotland is...
British Workers Emigrating to Australia up 123%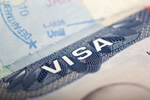 Thanks to the big recession that is going on in the UK, as well as in other areas of the world, it seems that British workers are now starting to look for work outside of the country and most notably Australia. New reports from Global Visas, which provides emigration and visa information for people, says that it has seen a 123 percent...
UK Border Agency Blamed For Illegal Emigrant Sex Offender Striking Again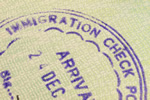 It now seems that emigration officials are being blamed for allowing a convicted sex offender in South Lakeland to go on the run and cause yet another sex crime. The Cumbria Police said that the UK Border Agency did not tell them when the Bangladeshi illegal emigrant, Raju Ahmed, was released from jail after committing two sex assaults back...
Four Jamaican Women Arrested in Sham Marriages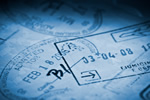 Just recently, four Jamaican women were arrested on suspicion of taking part in sham marriages in the UK. According to reports, emigration and police officers carried out raids on 10 addresses in Birmingham and one in Wolverhampton. The four Jamaican women were all arrested in Birmingham, and they are all alleged to have married British...
UK Emigration Officers Give 91 Year Old Jamaican Woman Hard Time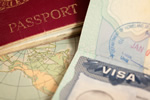 New reports now show that the family of a 91-year-old Jamaican woman, Wihel Blake, are outrage with the way that their great grandmother was treated by the emigration officers at Britain's Gatwick Airport back in August. Apparently the 91-year-old woman was detained for many hours and subject to tough interrogation by emigration...
Hounslow Tamil Calls on Government to take Action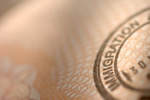 Reports have now come in that claim that a Hounslow Tamil is asking the UK government to not leave his fellow islanders in limbo. This announcement comes after many reports about Tamils being deported despite some officials accusing Sri Lankan authorities of human rights violations. Rajsh Kumar, who is a former asylum seeker, is now a...
UK Border Agency Fines Restaurant for Three Illegal Emigrants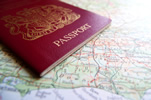 It seems that many restaurants in the UK have still not learned their listen as the UK Border Agency continues its crack down on illegal emigrants working within its boarders. It now appears that an Aberdeen takeaway had to close for the evening and could even be facing big fines after three illegal emigrants were found employed there. The...
Illegal Emigrant Jailed Over Cannabis Farm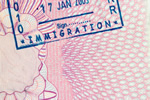 It has just recently been made known that a illegal emigrant was jailed for running a huge cannabis farm that is said to be worth more than £100,000. Apparently the illegal emigrant was running the cannabis farm from a luxury home located in Clackmannanshire. The illegal emigrant, Minhua Chen, had is farm uncovered by police after they...
UK Forces Married Canadian Woman Out of the Country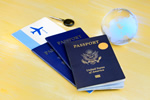 It now appears that a married Canadian woman is being forced to fly out of Heathrow Airport under imminent threat of deportation from the UK government. This woman, Rochelle Wallis, is now one of the first people to fall victim to the unintended consequences of rules brought in last year to stop forced marriages in the UK. Rochelle Wallis,...
UK Cracks Down on Skilled Emigration Workers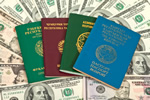 It has now been made clear that the UK government, just this Monday, made a move to tighten the rules on the skilled non-European Union overseas workers that are taking jobs in Britain. The goal here is to help ease the unemployment rates in the UK during the economic downturn. Alan Johnson, the Home Secretary, said that just last month he...
UK Visa Denied for Olympic Star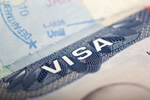 An Olympic star, Ejagayehu Dibaba, who was hoping to run in the Sheffield's Bupa Great Yorkshire Run was not be able to make it. The Olympic star wasn't able to take part in the run as she failed to get a visa to enter into the UK. This 27-year-old former Olympic 5,000 meter sliver medalist is just the most recent addition to a long list...
UK Border Agency Sued Over Emigration Fines by Popular Restaurant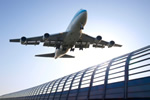 It has now been said that the UK Border Agency is being sued by a very popular restaurant for falsely accusing them of employing five illegal emigrants. The owner of the buffet restaurant, which is located in Ayr, is said to be suing Home Secretary's Alan Johnson. The UK Border Agency raided the restaurant and found five illegal emigrants....
UK Visa Rules Could Cause International Student Numbers to Fall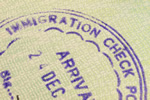 New reports now show that complicated new visa rules may actually cause international student numbers to fall by almost 20 percent in the UK in just this term. Although most very popular universities still have to hang up their full house signs, they are worried that, come next term, there could be some rows of empty seats. Back in April,...
British Expats May see Pensions Rise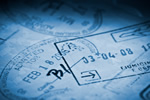 Due to a test case that is being heard at the European Court of Human rights, British pensioners who have migrated to Australia may see their pensions rise. These expat pensioners have been battling to have the same pension rights that are enjoyed by other expats that are living in America and Europe. Right now, American and European...
Russian Emigrant Set Free not Deported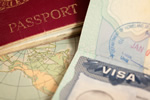 Ruslans Kolosovs, age 28, was jailed not long back after threatening a 17-year-old female shop assistant with a knife at an Aberdeenshire supermarket. A blunder in the system has now seen this criminal set free instead of being deported back to Russia. The robber was actually set to be deported back to Russia at the end of his prison...
Ministers Take Heat For Emigrant Children Being Locked Up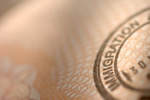 New reports have now shown that ministers are facing accusations that hundreds of children are currently being held unnecessarily in emigration detention centers. Official figures revealed, for the very first time, that 470 minors are currently being detained with their families. The figures, with the pressure from the public, as well as...