August 2011 Emigrate News Archive
Archived Daily Emigrate UK News...
Criminal Asylum Seeker Could Make Off with Taxpayers' Money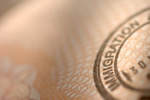 Is it right for an asylum seeker, who has been found guilty of 26 crimes, to be award money? Well, whether people think its right or wrong, this is what may be taking place. Apparently, a criminal asylum seeker could make off with taxpayers' money due to 'unlawful detention'. The asylum seeker in question actually committed 26 crimes...
Immigration Mastermind Finally Behind Bars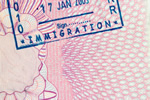 According to new reports, the mastermind of a major immigration scam in the UK has finally been put behind bars. After this criminal was brought to justice, the Minister of State for Immigration in the UK, Damian Green, said that the UK is no longer going to be an "easy touch." The immigration scam was cooked up by 41-year-old Ravi...
Raytheon Looks to Sue UK Border Agency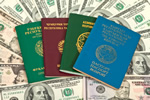 The United States defense company, Raytheon, is looking forward to suing the UK Border Agency over the termination of its IT system contract. Apparently, the company is looking to get £500 million after the UK Border Agency terminated its £742 million contract with Raytheon. Reports show that the contract was signed back in 2010. The...
Net Migration Rises by 21 Percent in the UK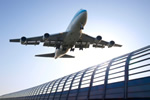 The UK government has been making claims that it wants to lower net migration in the UK. Despite this, new reports show that net migration is actually on the rise. In fact, net migration in Britain rose by 21 percent year on year in 2010. Final reports place net migration at 239,000. This big increase in net migration has really undermined...
Over 250,000 Illegal Migrants Still in the UK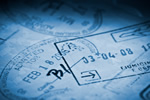 Reports from the UK show that the government spends close to £2 million every day on the current asylum system. This may not be so bad if the system had not failed to remove hundreds of thousands of migrants. A new audit done on the last government shows that officials spent close to £10 billion processing applications. Despite all of this...
British Youths Losing Jobs to Migrants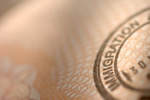 Apparently, migrants are starting to take jobs away from Britain's youth. In fact, reports show that migrants have taken up 289,000 jobs in the last year. The bad news is that one in five young Brits are now looking for work and unable to find it. This has led many people to start blaming migrants. The truth of the matter is that...
Ugandan National Escapes Deportation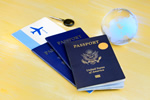 Reports in the UK now show that a decision to deport a Ugandan national has now been postponed. Apparently, the decision to cancel his deportation came just one hour before the man was due to be deported back to his home land. The migrant who was to be removed was 32-year-old Robert Segwanyi. He had fled to the UK due to his sexual...
Foreigners Who Took Part in Riots to be Deported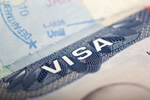 The UK Border Agency has been looking forward to cracking down on foreigners who break the law for some time, and now they have their opportunity. Apparently, any migrants who took part in the looting and arson attacks during the riots in England will be deported. So far, reports show that this will affect at least 150 people born...
Housing for Migrants Costs £1 Billion a Year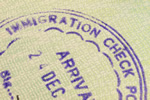 Reports now show that the cost for providing social housing for migrants does not come cheap. In fact, it is said to cost close to one billion pounds a year. Officials said that this cost is likely to go on for the next 25 years. According to MigrationWatch UK, some 45 extra homes will need to be built every day for migrants. This is the...
Romanian Gypsies Ransack the House of an Immigration Officer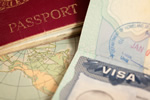 Typically, when migrants come to the UK they just want to be left alone. However, there are always some that look like they are out to start trouble. This just so happened to be the case with a group of Romanian gypsies who ransacked the house of an immigration officer. Julia High, who is an immigration officer for the UK Border Agency,...
UK Border Agency Catches Lorry Passenger with £80,000 of Cocaine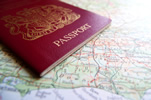 Reports now show that the UK Border Agency has been able to stop a lorry passenger with cocaine strapped to his body from entering the UK. The street value of the cocaine is said to be worth about £80,000. The smuggler now finds himself with a six-year jail sentence. The 48-year-old man, Alan Hughes, is from Greater Manchester. After...
Legal Costs for Asylum Seekers Start to Add Up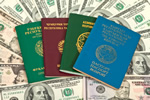 If there is one thing that goes up with having more asylum seekers, it's costs. Reports have just recently shown that more than £14 million was paid out in legal costs and compensation to asylum seekers last year. This news has a lot of people, who were already worried about migrants, even more on the edge. The UK Border Agency paid a...
Scottish Universities Could be Hurt by Tougher Visa Rules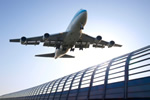 Apparently, a group of MPs are very concerned with the UK government's increased interest in reducing net immigration from non-European Union countries. This is because the new rules that have been proposed could damage Scottish universities. The Scottish Affairs Committee went on to warn that these tighter restrictions are going to have a...
Home Office Allows Foreign Criminals to Escape Deportation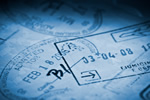 Typically, the Home Office does a good job of keeping foreign criminals out of the country. However, every agency has their mess ups. Well, this just so happens to be the case with the Home Office as well. This news comes in as eight violent foreign criminals have been able to escape deportation because of a series of Home Office...
More Chinese Migrants Head to Australia than Britain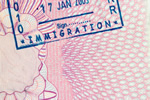 It now appears that Australia is welcoming more migrants from China than any other country in the world, including Britain. This is now the first time that Australia has been able to pass the UK in this category. Chris Bowen, who is the Minister for Immigration and Citizenship in Australia, said that his country took in 29,547 migrants...
Fears Continue to Escalate Over Turkish Immigration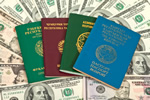 It continues to look more and more like Turkey is going to be allowed to join the European Union. If this happens, then it means that people in Turkey will have the right to emigrate to other European Union countries. This has many Brits worried that many Turkish immigrations are going to choose the UK as they're finally resting point. Now...
British are Feeling Overrun by Migrants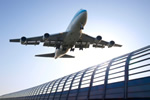 According to some new figures brought to light by IPSOS Mori, the UK ranks towards the top of a list of countries that are concerned about migrant numbers. This list, which was made up of 23 countries total, had the UK ranked in the third spot. This poll took a look at a number of concerns that Brits have about migrants. This does include...
UK Border Agency to Crack Down on Falsifying Documents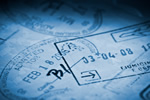 New reports now show that the UK Border Agency is looking to crack down on migrants who try to falsify documents. This of course goes double for people who are Pakistani nationals. These reports go on to say, on Thursday, that UK visa seekers need to check their documents' originality. People who try to obtain visas on fake information can...
UK Border Agency Able to Uncover Cocaine Haul Worth Some £300 Million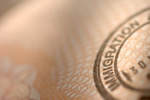 It now seems that the UK Border Agency was able to stop one of the largest cocaine hauls in UK history. Apparently the group was able to stop a luxury yacht that was full of cocaine. The street value of the cocaine on board could have brought in about £300 million. This is the same as about 1.2 tonnes of cocaine. The cocaine itself was...
UK Border Agency Able to Stop Another Sham Marriage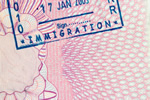 It seems like officers for the UK Border Agency never take a break. Just recently officers for this agency were able to stop yet another sham marriage that was about to take place. The "bride and groom" were arrested as they were preparing to take their wedding vows in Armagh on Monday. Of course, these two have now been charged with...
Counterfeit Clothing Operation Stopped by the UK Border Agency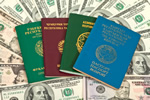 People will try anything to make money. However, one of people's favorite ways of trying to make money is to sell counterfeit products at top dollar prices. These counterfeit schemes, not only rip off consumers, but they cheat legit companies out of money. Thus, it is pretty easy to see why the government is keen on stopping counterfeit...
Turkey Has to Improve Border Controls if it Hopes to Join the European Union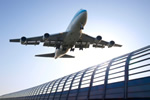 According to MPs, Turkey is going to have to significantly improve its border controls if it wants any chance of being able to joint the European Union. In fact, the Home Affairs Committee said that, currently, thousands of migrants are able to illegally enter the European Union through Turkey into Greece. How does this effect Britain? Well...
UK Border Agency Investigation Uncovers 94 Parcels of Heroin Made to Look Like Baby Powder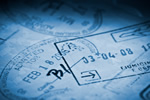 Well according to new reports, two men now find themselves doing jail time. These men ended up in jail due to their part in a big operation to smuggle in tons of heroin into the UK. The street value of the drugs is said to be worth some £13 million, and the men were trying to sneak it in by dressing the drug up to look like baby...