August 2009 Emigrate News Archive
Archived Daily Emigrate UK News...
Jamaican Rapist Strikes Again After Failing to Be Deported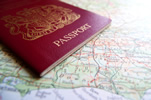 A Croydon man, who was convicted of raping a woman a year ago, failed to be deported after being convicted of a crime. However, this is not the only time that Andrew Rowe, a Jamaican national, should have been sent home. Back in 2000, Andrew went to jail for 18 months after assaulting a 14 year old girl in south London. After the Jamaican...
Illegal Emigrant Works Found in Chinese Restaurant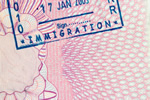 A new investigation has been launched into a Yarmouth Chinese and Japanese restaurant. This new investigation was brought about after emigration officers raided the premises and actually found four illegal workers from China. These four workers were discovered in the Maple Restaurant after a raid by officers from the UK Border Agency....
Ethiopian Athletes Flee Hotel in Search for Asylum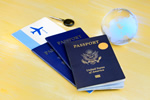 Apparently four Ethiopian athletes, which were due to compete in the international meeting in Scotland, went missing from their London hotel. According to a statement from Scottishathletics, the athletes were seeking asylum. The sports organization went on to confirm that the four team members fled their hotel together around lunchtime and...
British Man Charged with Attempt to Sell his Sister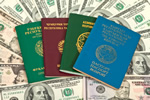 Apparently, earlier this week a man appeared in court for being charged with attempt to sell his British sister to a Chinese man. Reportedly the Chinese man wished to buy the British man's sister so he could marry her and stay in Britain. The British woman, age 24, was not named and is now in the care of social services. The wedding,...
UK Accused of Treating Pakistani Students Badly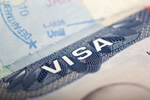 Apparently two Pakistani students, who were arrested in Britain due to a connection with an alleged terror plot, returned home last Saturday after dropping a legal battle. This battle was against the student's deportation and accusing British authorities of ill treatment during their detention. Shoaib Khan and Abdul Wahab Khan were among...
UK Increases Crackdown on ID Fraud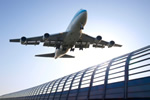 The UK has just recently signed a new fingerprint sharing deal with Australia and Canada as part of a brand new international drive to take down identity fraud. With this new data sharing agreement, the UK will be able to swap fingerprint information on foreign criminals, as well as asylum seekers, with these two countries. This is set to...
UK Government Warns Against Cutting Skilled Emigrants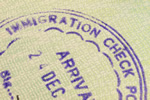 UK government advisers have now warned that the UK should not make significant cuts in the number of skilled emigrant workers that are coming in from outside Europe. The idea of restricting skilled workers as a way to deal with turmoil in the labor market during this economic downturn has been rejected by the government's emigrant advisory...
Woman from Ghana Jailed after Falsely Claiming £18,000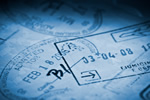 A Ghanaian woman, that was living in Nottingham, has just been reported to be sentenced to a year in prison for falsely claiming £18,000 in taxpayers' money to train to be a nurse. The 27-year-old woman, Ida Quartey, pleaded guilty to using a false visa and a fake Home Office letter to get a place on a course that was only open to British...
UK Border Agency Raids Two Southampton Restaurants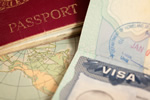 After a raid done by the UK Border Agency, two Southampton restaurants could be facing heavy fines for employing illegal workers. This comes during a time when the UK is in the middle of cracking down on illegal emigrants all over the country. The first raid was done on Bishops Waltham Tandoori on Bank Street. The UK Border Agency office...
Illegal Emigrant Jumps from Moving Lorry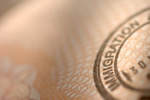 In an attempt to get away from police, an illegal emigrant jumped from a speeding lorry at Corporation Street, Rugby. After jumping from the lorry, the man ran off, but police were able to pick him up fairly quickly. After catching the emigrant that jumped out of the lorry, police stopped the lorry further down the road and found that...
Illegal Emigrants Get Busted in Luton Restaurants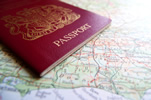 Three more illegal emigrants have now been arrested in two raids that were carried out by the UK Border Agency. These raids were reported to be in Luton restaurants. In one of the most recent raids, UK Border Agency officers rushed into Toff's Indian Lounge on Wellington Street. The raid took place on August 12 during the evening. It was...
Asylum Staff Could Prove to be too Intimidating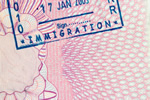 New reports now show that many illegal emigrants and foreign prisoners are failing to be removed from the UK, because escort staff are intimidating them. These findings have been revealed by Dame Anne Owers, the chief inspector of Prisons for England and Wales. Inspectors are in charge of monitoring emigration escort staff involved in...
Visa Denied for Pakistani Pipers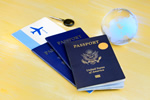 Apparently a Pakistan pipe band, which was hoping to take part in the World Pipe Championships in Glasgow, will not be able to enter. This is due to the fact that they were refused entry into Scotland. The 30 members of the Lahore Pipe Band will be unable to compete this Saturday after their visas were rejected by the UK government. Anne...
Car Wash Worker Jailed for Fake ID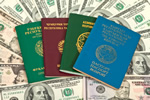 An Albanian man could now be facing a jail sentence after being caught using a fake ID to obtain work. The man, 24-year-old Maksim Pati, was arrested just last month while working at the Shiny car wash located in Roose Road, Barrow. Just last Friday, Maksim apparently pleaded guilty at the Preston Crown Court to possessing false identity...
Aston Man Jailed Over Benefits Scam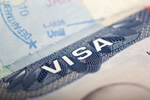 A bogus asylum seeker, who had moved to Birmingham, has just recently been jailed for using a false identity. Apparently the man was using the fake ID to claim thousands of pounds of benefits. The man, Mohamud Dhicisow Hared, was able to take in £6,400 of taxpayers' cash after getting into the UK from his war torn country of Somalia. The...
Illegal Workers Found at a Weymouth KFC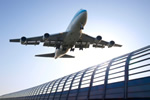 Four illegal emigrants were found during a raid at a KFC fast food restaurant in Weymouth. Two of the men have already been deported. Emigration officials from the UK Border Agency went into the busy restaurant in Jubilee Park after receiving some information about illegal emigrants working there. The Weymouth restaurant was just one of...
Illegal Emigrants Found at a Norwich Restaurant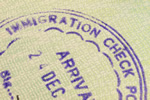 A city restaurant in Norwich now faces a very hefty fine after it was found to be employing illegal emigrants. This will now make the second time in two years that this same restaurant was found to be employing illegal emigrants according to local reports. After receiving intelligence, a specialist team from the UK Border Agency visited...
British Judge Faces Investigation after Emigration Outburst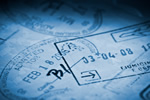 A well known British judge, who described the Britain emigration system as being completely lax, is now facing official investigations. Judge Ian Trigger had complained that hundreds of thousands of illegal emigrants were abusing the benefits of the system. The Lord Chief Justice, Lord Judge, has referred this outburst to the Office of...
Emigration Officials Call off Worker Strike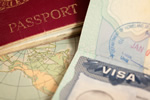 The threat of a strike involving emigration officials has finally come to an end. The news comes in from the emigration officials' union after they were able to reach an agreement with management over changes in the work place this past Monday. The 24-hour strike, which was planned for this Wednesday, was only called off after the...
UK Home Office Announces New Point System for Emigrants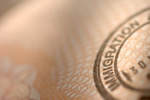 The Home Office has just unveiled a new points system for any emigrant that is seeking British citizenship. According to this new system, UK nationals will no longer be automatic after five years. This new system comes into affect as the government introduces a passport points scheme in response to the worsening recession. This new...
UK Border Agency Raids Chinese Restaurant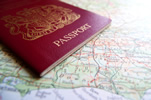 A South Lakeland restaurant is now facing a big £40,000 fine. This fine comes after the UK Border Agency discovered four illegal workers there. The UK Border Agency had raided the Amber Court Chinese Restaurant at Main Street, Grange over Sands, after receiving a tip. There they arrested a 26-year-old Malaysian man and a 50-year-old Chinese...