August 2008 Emigrate News Archive
Archived Daily Emigrate UK News...
US government denies Modi a visa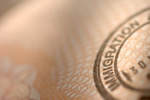 US government officials have confirmed that they will not issue Narendra Modi a visa.  Modi needed a visa to attend the World Gujarati Conference that was to be held at the end of August of which he was invited to attend by the organizers of the event.  Many of Modi's supporter's petitioned the government to grant Modi a visa but the...
Emergency meeting in Brussels to discuss possible sanctions against Russia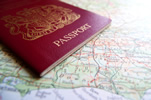 Tomorrow in Brussels members of the European Union will meet to discuss imposing sanctions against Russia for their role in the invasion of Georgia.  A proposed ban on visas for Russians who want to come to Europe is being considered.  A Whitehall official at the senior level said "It is better to focus on specific individuals rather...
Asylum seekers harming themselves physically at immigration detention centers in the UK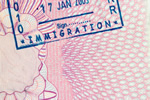 New reports raise concern about the way asylum seekers are being treated in the UK.  According to the report the number of people who harm themselves while staying at immigration detention centers while awaiting the verdict of their asylum application has risen 73 per cent over the last 6 months. The former High Court judge, Sir John...
Attempt made to ban illegal immigrants from renting apartments in the US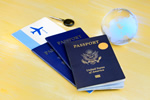 An apartment complex located in Dallas, Texas wanted to prevent illegal immigrants from renting apartments from them.  A judge on the federal level has ruled that that they could not do this.  The battle waged on in the court system for two years.  The judge said it would be impossible for a land lord to deny a potential renter based on...
Emigrates facing obstacles to moving abroad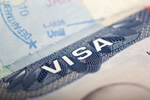 As emigration in the UK continues to grow one problem many are dealing with is the ability to sell their current house before the move abroad.  Most visas have a deadline by which they must be used.  For some this deadline has run out which has made emigration an unlikely reality. One company called HiFX is making recommendations to help...
Couple reunited in the UK after 14 months of separation due to visa mix-up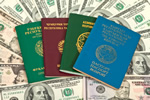 A happy reunion occurred at Heathrow Airport the other day when Howard Lee and Fiona Williamson were brought back together after 14 long months of separation caused by a visa mix-up with Lee.  The newlyweds were living in the UK for just 11 short months together when Lee had to return to Malaysia to visit family.  When he tried to return...
Immigration debate divides Minnesota town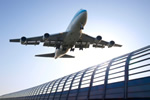 The debate over what to do with illegal immigrants in Minnesota leave some residents divided.  Most claim that the issue is completely a legal issue and is independent of race.  John Leachman, a retiree in the area, said he had no issues with legal immigrants but "If they're not, ship them out." Whether it is strain on the resources in...
Program to help officials enforce immigration policies in the US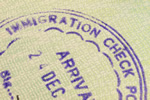 Counties arcos the United States have begun to ramp up their enforcement of immigration laws.  Through a program called 287 (g), law enforcement offers are granted the power of immigration and customs enforcement agents.  The program has been in existence for over a decade but it's only been in recent years that various counties are...
Population levels could reach astronomical levels in the UK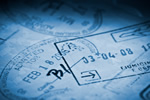 As the flow of immigration is causing the UK population to skyrocket new research conducted by Mirgrationwatch UK suggests that by 2010 immigration will level off.  By leveling off they mean that emigration is going to continue to increase which will offset the number of immigrants coming into the UK. The Chairman of Migrationwatch, Sir...
Denmark set to challenge European Union's immigration policies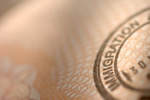 Denmark has decided to take on the European Union in an attempt to keep its strict immigration policies.  A recent attempt by Ireland was made to keep their immigration laws in place instead of abiding by the laws of the European Union which promotes free movement between countries.  That attempt however was stopped as the European Union...
New report raises concerns about the treatment of single women and immigration centers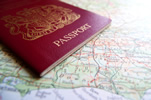 In the same report that raised concerns over how children were treated at immigration detention centers it was also noted that women who are single were mistreated as well.  The detention center being targeted this time is Tinsley House. The report made reference to the single women held at the removal center and said that living...
Tougher immigration measures to be implemented in the UK by 2014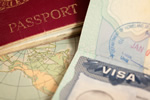 New security measures are going to be implemented by the Home Office in the UK by 2014.  These new measures will include an electronic border which will count each person passing through it.  As the person is counted they are also check against security lists.  It was noted that an electronic border system would not be implemented between...
Small towns worry that they could be the next in a string of immigration raids in the US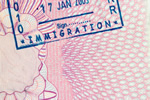 Recent immigration raids across the United States are leaving some towns in fear that they could be next.  A recent raid in Postville, Iowa led to the arrest of nearly 400 illegal immigrants working at a local meatpacking plant.  200 miles away another small town called Perry is waiting for their turn. The small town of Perry has a...
Emigration could be the key to saving more money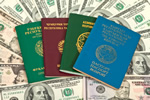 Many people in the UK are seeing their disposable income shrink as their bills continue to grow.  Among those bills that keep getting larger is the one for petrol.  Among the countries in Europe the UK has the most expensive gas.  Results of a study by uswitch.com were recently released.  It showed that over the last year people have...
New immigration policy could muffle freedom of worship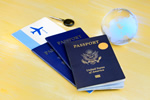 Globalvisas.com has expressed concerns over new immigration policies that could hinder freedom of worship in the UK.  New policy would change the way a minister of religion enters the country and make it considerably more difficult to do so. Currently all that is need for a minister of religion to enter the UK now is an invitation from a...
Research shows migrants could be good for the economy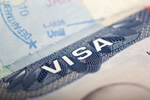 The Institute for Public Policy Research is encouraging immigration officials to rethink the new immigration policies which are now stricter than before.  The group claims migrants can boost the economy and that businesses in the UK can benefit from them being there.  As migrants often only stay in the country for a brief time the full...
UK businesses are feeling the wrath of the UK Border Agency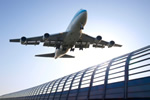 As the UK Border Agency begins to enforce strict immigration policies business owners are feeling the pain.  A Best-one store manager was recently busted for employing two illegal immigrants and was handed a fine of 10,000 pounds as a result.  The UK Border Agency has begun deportation proceedings that will return both of the illegal...
South Africa suffering from labor shortage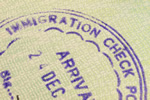 South Africa is facing a shortage of skilled labor to fill various jobs.  The country has faced serious outflows of its skilled labor due to emigration.  It is estimated that over a million people emigrated from the country over the last decade in search of better career opportunities.  Dr. Lawrence Wordon with Professional Assignments...
Ringleader of Illegal immigration scam jailed for nine years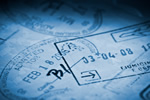 An investigation lasting more than 2 years and involving more than 200 police offers is coming to a close.  Officials arrested Venrick Clarke who preyed upon illegal immigrants.  Clarke would find a spouse for these illegal immigrants so that they would be able to stay in the country.  Courts have decided to hand Clarke a 9 year prison...
Company loses nearly 400 employees after an immigration raid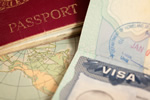 One of the largest immigration raids took place at a kosher meatpacking company in Iowa known as Agriprocessors.  The company is struggling to replace the 389 people who were arrested during the immigration raid.  There are also fears that the meatpacking company may face charges by the attorney general regarding the immigration violations...
Population surge in the UK caused by immigration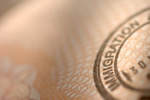 The UK is facing a huge population surge.  It is estimated that the population grows by an additional million people every 3 years.  Much of the population surge can be attributed to immigration into the country.  Nearly 70 per cent of births in the country are to mothers who are not natives to the UK.  Even as the UK experiences record...
Poland supports the Bahamas during negotiations regarding visa agreements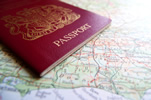 The Bahamas have been negotiating a visa agreement with the European Commission and Poland has vowed to support them during the process.  The Governor General Arthur Hanna of the Bahamas said "Cordial relations have always existed between our two countries in the context of the friendly relations we share in multilateral fora." Bahamian...
Snoop Dogg headed back to Australia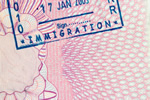 Immigration officials in Australia announced that the visa ban placed on famous rapper Snoop Dogg will be lifted.  The visa ban was from April of last year.  A spokesperson for the immigration department said "A visa will be granted to enable a 17-day visit from October 21.  His application has been approved on character...
Meat Industry Employee's Union hires new organizer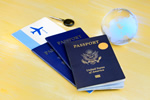 The Australian Meat Industry Employee's Union has hired a new organizer to help build bonds between the many migrant workers and other Union members.  The new organizer is a Brazilian national and is working through a 457 visa.  Workers use a 457 visa which is a temporary but long term visa in order to work in Australia.  The visa can be...
Immigrants in Winnipeg face housing crisis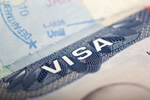 Immigrants in Winnipeg are struggling to find adequate housing.  The city is facing a huge housing crisis and some immigrants are finding that the only available housing is dilapidated apartments in areas that are not safe. The executive director for the Immigration and Refugee Community Organization of Manitoba, Noelle DePape, said "The...
Immigration Raids in the UK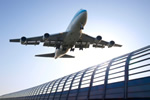 Businesses across the UK have been raided by immigration officials.  From Kentucky Fried Chicken to local pizza shops, immigration officials have been arresting illegal immigrants.  Suspects who were arrested are being detained and questioned and face deportation back to their home countries. A UK Border Agency spokesperson said of the...
Phoenix Mayor wants government to foot the bill for illegal immigration expenses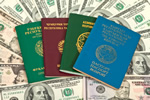 Phoenix Arizona Mayor, Phil Gordon, spoke before a forum in Washington, DC dealing with illegal immigration.  Gordon declared that the city was suffering because the government was forcing them to take on the costs of handling issues related to illegal immigration which he estimated to be close to two million dollars. Phoenix spokesman...
Prison inspectors not pleased with immigration center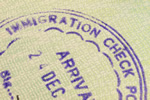 An immigration center known as Yarl's Wood came under attack by prison inspectors.  They claim that children who are at the detention center spend approximately twice the amount of time there as they did two years ago.  They also noted that the schooling the children received while they were there was "inadequate." Serco, a private...
Australia's visa plans stirs up controversy from officials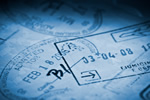 A new visa plan that would allow pacific islanders to come to Australia to help harvest fruits in vegetables is proving to be controversial. John Forrest, a Victorian backbencher, who is in favor of the program, said "I've been working on the need for this program for more than a decade.  I'm enthusiastically supporting it, representing...
New US citizen is the first ever US table tennis player to advance to quarterfinals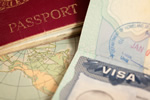 Wang Chen, who is competing in the Beijing Olympics, immigrated to the United States in 2000.  She was a competitive table tennis player in China but was never able to really excel until her move to the US.  She became a United States citizen in 2006 and was able to represent the country this year at the Olympics.  Chen is the first table...
Companies are forced to offer incentives to employees to retain them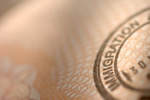 Demand for skilled executives is high around the world.  Many countries are losing these valuable assets as skilled labor is choosing to emigrate.  To keep skilled labor, some companies are being forced to increase salaries and offer incentives to their executives. One such company is Gold Reef.  They have offered a few million shares...
Immigrants work for low wages in order to make it in the United States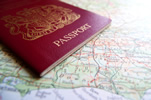 Immigrants from foreign countries come to the United States in search of a better life.  Many choose to work low wage positions just to make ends meet.  Some of the immigrants even have higher education degrees that are not put to use at their current jobs. One immigrant in the United States, Abderrafie el-Alami, said "You work hard, you...
Scam to claim child benefits in the UK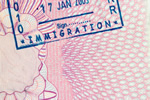 It has been brought to the attention of officials in the UK that criminals from countries in the Eastern European region have been claiming child benefits that are available in the UK.  Information on the details of the operation were leaked by an immigration official from the other country to an MP in the UK. The MP, David Davies, wrote...
New security device called the facial recognition scanner on trial at Manchester Airport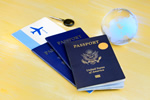 A new immigration security device is being tested at Manchester Airport.  This device is a facial recognition scanner that will compare the passenger's passport photo to the person in front of the camera.  The hope is that this new device will ease lines at immigration security points.  The facial recognition camera can also identify a...
Increase in the number of foreign workers in Britain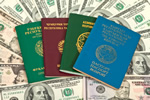 Britain is reporting that there has been an increase in the neighborhood of 300,000 foreign workers in the country over the last year.  These numbers are expected to rise today as the Home Office is set to release immigration statistics covering numerous areas. MP James Clappison spoke about the increase: "This makes a mockery about...
Rock star Gary Glitter returns to the UK after finishing prison sentence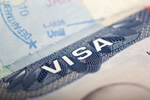 UK rock star Gary Glitter was released from a prison in Vietnam yesterday.  He had been in the prison for three years due to child molestation charges.  Glitter boarded a plane to head back to London.  There was some controversy over the flight with Qatar Airways as they would not let him book a seat in their first class and business class...
Protests over Falash Mura continue in India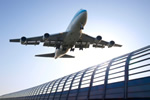 Nearly 9000 Falash Mura members were promised by the Israeli government that they would be allowed to immigrant into the country back in 2005.  They are currently in Ethiopia and protestors are arguing that the government should stick to its word and let them into Israel. One protestor named Taish Tafaka has been living in Israel for the...
Protest over illegal immigration held in Arkansas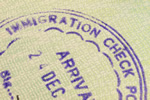 Monday evening there was an immigration rally held to protest illegal immigration.  The founder of Secure Arkansas, which is a group that is anti illegal immigrants, Jeannie Bulsworth, led the protest and highlighted the major issues in the United States caused by illegal immigrants.  Her words did not sit well with all members in the...
India to outsource visas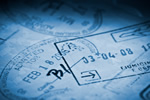 India is trying to increase its tourism with South Africa.  Ambika Soni, the Tourism and Culture Minister in India said "Tourism between India and South Africa is growing, but I want it to grow faster."  Some tourists in South Africa planning trips to India are being faced with visa delays.  In order to overcome this obstacle, India...
Immigration checks to be conducted at the county jail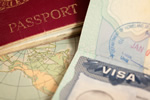 Monmouth County in New Jersey is going to start checking the immigration status on those who are booked at the county jail.  Law enforcement will be able to act as federal immigration agents through a program called 287(g).   The Sheriff said it was unlikely that every law enforcement officer in the county would be trained under the new...
Man seeking asylum in the UK worries about returning home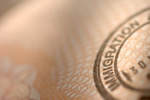 Antonio Nunes who has been living in the UK since 1997 was taken from his home last week and put into an Immigration Removal Center.  Nunes fled from his native Angola because of political unrest at the time.  Nunes is seeking asylum in the UK and claims he fears for his own safety if he were deported back to Angola. A battle is raging...
UK man faces deportation from the United States for 18 year old crime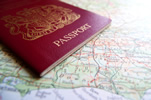 A man from South Wales known as Zak Ashenhurst was arrested and imprisoned in America for a weapons violation that happened nearly two decades ago when he was only 17.  Ashenhurst has been living in the United States since 1979.  He has built a life in America with his wife and their two children.  Ashenhurst was in the middle of renewing...
Australia introduces new visa to help fill shortage of fruit and vegetable harvesters in the country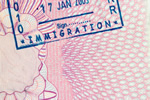 2,500 visas will be issued by the Australian government to Pacific Islanders every year over the next three years.  The purpose of this new visa program is to try to fill a huge labor shortage.  The people granted one of these visas will help to harvest fruit and vegetables in the country. Tony Burke who is the Federal Agriculture...
Olympian Joey Cheek speaks about the revoke of his visa to end the Games in Beijing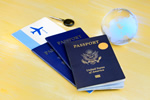 Joey Cheek was set to attend this year's Olympic Games which are currently in progress in Beijing.  He submitted his visa application and initially it was approved.  China later revoked Cheek's visa and said they were not obligated to sight a reason as to why.  It has been speculated the visa was revoked due to Cheek's connection with the...
It is not easy to obtain a UK visa in Nigeria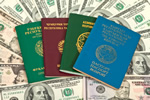 Sir Richard Gozney who was formerly the British High Commissioner to Nigeria once said that "The UK visa operation in Nigeria is one of the UK's biggest and busiest in the world." Each year the British High Commissioner will see a few hundred thousand applications for visas from Nigeria.  Most of those applications are not the first...
Immigration officials deny woman's request to stay in the UK to care for her sick mother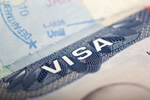 Tess Henry has been pleading with immigration officials to stay in Britain to care for her mother who is suffering from terminal cancer.  Henry is entitled to British citizenship but chose to live the majority of her life in Australia.  She returned to Britain in 2006 to care for her mother.  Now she has been trying to straighten out her...
Canada identifies the key areas of labor shortages across the country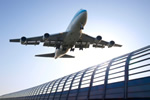 A meeting was held in Canada between the Minister of Citizenship and Immigration, Diane Finley, and several industry leaders and nongovernment related organizations in an attempt to pinpoint where there are extreme shortages of labor in the country.  The results of the meeting will help to influence which visas are granted for priority...
Australia opens a new immigration center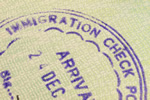 The new immigration center in Australia located on Christmas Island is causing controversy.  Refugee advocates claim that the center is "extremely harsh."  Recently the government has relaxed immigration policy which will require less people to be sent to the immigration center.  Typically those seeking asylum in Australia would wait for a...
Officials clarify a visa misunderstanding in the United Arab Emirates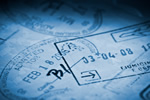 Officials in the United Arab Emirates are clarifying a misunderstanding regarding the renewal process for visas.  It was mistakenly noted that in order for a visa holder to renew or change their visa they would have to return to their home country to do so. The misunderstanding started when a senior level official with the Interior...
UK introduces a new student visa program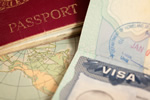 The UK government announced that a new student visa program will be available as part of its Points Based System.  This new student visa program will be considered Tier 4.  The purpose of the new visa is to make the visa process simpler for those students and educators looking to come to Britain.  It will be up to the students themselves...
Philippines could join Australia's work and holiday visa program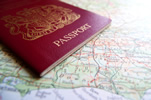 The Philippines' Senate President Pro Tempore, Jose Estrada, has said that the signing of an agreement by the government with Canberra would enable Filipinos to take advantage of the work and holiday visa offered by the Australian government. The work and holiday visa program is open to people in the age range of 18 to 30.  Acceptance...
Illegal immigrants busted by dogs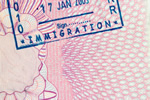 In the French port of Calais UK Border Agency officers found 4 illegal immigrants hiding in a secret compartment of a tractor trailer truck.  The four men were from India.  According to the UK Border Agency officers the 4 were very well hidden.  In fact the only reason they were found...


Illegal immigrant is low priority for UK Border Agency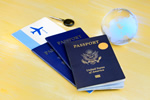 An immigrant by the name of Dun Lun Hu has been living in the UK for the past six years.  Five years ago he applied for asylum in Britain but his application was rejected.  Ever since then he has been living illegally in Britain trying to avoid deportation. Hu was arrested on August 8 for pirating DVDs which included pornography.  When...
Campsfield House immigration center detainees go on hunger strike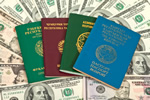 60 detainees at the Campsfield House immigration center have decided to go on a hunger strike.  The hunger strike has been going on for three days now and was started to protest being held at the immigration center by Iraqi Kurds who are seeking asylum in Britain.  They claim that another detainee who was forcefully deported committed...
Canada introduces new immigration route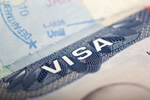 Those looking to immigrate to Canada may now have an easier time doing so.  The government is starting a new system that will fast track the immigration process for those workers classified as skilled labor.  The system is being put in place to ensure that Canada will be able to recruit valuable labor as the global labor market is becoming...
Pilgrims in Australia for World Youth Day seek asylum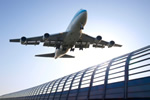 Catholic pilgrims who were in Australia for World Youth Day which was led by the Pope have begun to file applications for asylum in the country.  These pilgrims come from countries such as Zimbabwe and Pakistan.  Visas that were issued to the pilgrims were set to expire in three months time and many feel certain more pilgrims will come...
UK students urged to take advantage of Australia's working holiday visa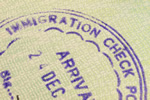 Australia is hoping to benefit from the 29,000 students that are expected to defer their university enrollments this year.  They are encouraging students to come to Australia and work for the year which will not only broaden the horizons of the students but help to fund their travels. In order to take advantage of the offer any interested...
Roadblocks to emigration in the UK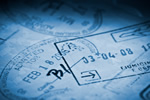 Many Britons looking to emigrate are running into roadblocks along the way.  As the economy worsens many are finding it difficult to sell their current households before moving abroad.  Further adding to the problems faced by emigrates are timelines on visas they have obtained in foreign countries.  Visas typically need to be activated...
Couple to be reunited after 13 months of separation caused by a visa mix up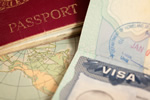 Back in July of 2007 a Malaysian citizen named Howard Lee was set to return home to his wife in England using a spousal visa but the application was rejected.  After 13 months of separation the couple may be reunited shortly. A judge ruled in favor of the couple a few months ago and the last few bits of legal obstacles are being...
Hotel vacancies in Beijing during the Olympic Games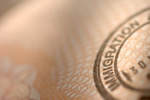 Due to strict visa regulations caused by security concerns during the Olympic Games the numbers of tourists in Beijing are somewhat less than expected.  As a result, hotel vacancies in Beijing during the Olympic Games stand at about 20 per cent.  Officials believe that once the Olympic Games are over there will be a peak of tourism in the...
Mexican citizens urged to use caution when travelling to the United States via O'Hare Airport in Chicago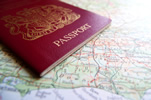 Mexican citizens were warned by the Mexican Consulate to carry accurate identification when traveling to Chicago's O'Hare Airport.  The US Customs and Border Patrol have been detaining people traveling from Mexico and in at least a dozen instances this year have arrested family members of the detained.  One case involved a minor who is a US...
Travel Advisory for UK citizens traveling to and living in Georgia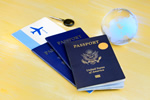 The UK government has released a travel advisory for those traveling to Georgia.  Heavy fighting in the South Ossetia continues including arial bombardments. According to the advisory "If you or your family have no urgent need to remain in Georgia you should leave as soon as possible. Visas for Armenia can be obtained at the border. Entry...
Tighter immigration policies could affect Britain's arts industry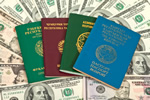 The Home Office in Britain is proposing stricter immigration policies that could have a detrimental impact on the arts industry in the country.  The new visa rules would make it nearly impossible for contemporary dancers to enter into the country.  Ballet dancers may catch a break as they could be deemed a shortage of labor and will be able...
Rick Noriega suggests corrective immigration measures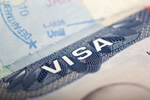 Democratic Senate contender and Houston legislator Rick Noriega has proposed a new immigration policy. Under this new plan, he has urged to increase the number of border guards. He also demanded strict action against people who hire illegal immigrants and suggested that illegal migrants should be legalized on paying...


More British People planning to move to new country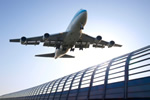 A leading financial exchange company, HiFX has come up with a new report. This report notes that record number of British people are willing to migrate to other countries. However, real estate bust is shattering their dreams of leaving the country. Report claims that number of people making emigration enquiries have...


British Government takes steps to curb illegal immigration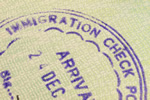 Government has beefed up security measures at Teesport. Teesport is the second biggest port of entry in UK. A new border force has been put in charge of the security measures at the port. The new organization is the combination of immigration and customs services. This new force is responsible for controlling traffic...


UK employers warned of new immigration laws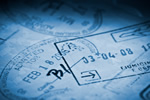 According to the latest news reports, U.K. employers have been warned to get ready for new immigration laws that will come into place by the end of the year. A points-based process will be enforced as of November, and companies that wish to hire employees from regions other than the European Union will have to enroll in the UK Border...
U-Visa issued to immigrant-victims of crime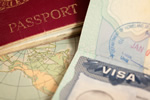 Since Visa restrictions have been toughened after the terror attacks on September the 11, 2001, numerous victims of crime and violence are thought to be putting up with the abuse out of fear of deportation. In order to fight crime and abuse, particularly for those who are living in the U.S. on a temporary visa, U.S. Homeland Security...
Ontario Immigrants receive help with language skills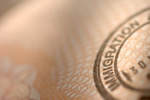 In Ontario, Canada, eleven organisations will receive financial assistance so that approximately 1,800 international employees can improve their language expertise. Canada's government will come up with funds of $7.8 million (Canadian dollars), while the Ontario Ministry of Citizenship and Immigration is expected to fund up to Canadian...
U.S. Olympic medalist barred from Olympics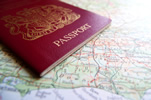 U.S. Olympic speedskater Joey Cheek, who is also the co-founder and president of Team Darfur - a group fighting for the end to ethnic-based violence in Sudan - will not be allowed to participate in the Beijing Olympics 2008 since Chinese authorities have revoked his visa. Cheek was a gold medalist in the winter Olympics in 2006. Banning...
Rising elderly population drive Immigration into Japan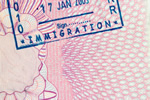 As the elderly population continues to grow in the world's second biggest economy, Japan, it is looking to immigrants to take care of its aged. Nurses from the Philippines, and Indonesia are flooding to Japan to fill a drastic requirement for caregivers in old age homes and hospitals. These nurses learn Japanese are a significant part of...
New Visa law great for U.K. businesses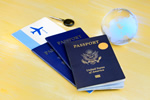 Two weeks ago, the Highly Skilled Migrant Programme or HSMP along with the International Graduates Scheme or IGS were modified under new immigration laws. These programmes have been substituted respectively by the Highly Skilled Workers or HSW and the Post-Study Work or PSW plans. These schemes come under the Tier 1 section of the new visa...
UK ministers push for passenger data to curb illegal migration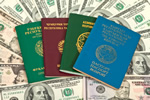 While the European Union is in the process of setting rules for airline passenger information, UK ministers are trying to ensure that they get access to the same. This is to allow the UK government to curb migrant issues by tracking airline passenger listings in advance. The European Union is working out a programme through which...
UK increases attempts to track air passengers as safety precautions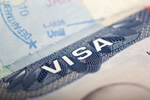 Due to threat from terrorists and criminal forces, the UK government has started scrutinising immigration processes carefully. One method that is causing controversy is the government's study of passenger information on flights in and out of Britain. Given the huge numbers of people, to the tune of 200 million numbers travelling in and out of...
Fraudulent e-passports spark off protests against £4.7bn ID card project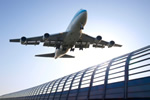 The UK government has come under criticism for being naive enough to believe that passports with the new microchip technology cannot be duplicated. The Times made a stunning disclosure that within the space of a few minutes, these new passports with microchip technology could be duplicated and passed off as real. Given this disclosure, the...
US to tighten visa sanction for domestic helpers to diplomats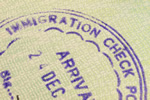 After receiving reports that domestic helpers were being abused by the international diplomats who employed them, the U.S. government may tighten rules for sanctioning special entry visas. The U.S. Government Accountability Office has documented that officials from the Philippines residing in the U.S. had employed 1,775 domestic helpers over...
Russia Eases Work Permit Sanctions for Foreign Managers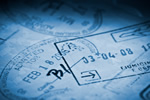 Although Moscow has surpassed its number allocation for foreign workers, managers in select areas of specialization can still get their work permits. This was announced by Federal Migration Service officials this week. Oleg Artamonov, a Federal Migration Service official informed the American Chamber of Commerce that work permits were...
European Union cuts off foreign students accompanied by children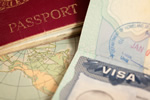 The European Economic Area consists of 27 states apart from Iceland, Norway and Liechtenstein. Students who possess a visa and will be returning to the Republic to continue with their education will not be cleared by immigration if accompanied by children. These rules, framed by the Department of Justice however specify that children who are...
Bahamas to deal with illegal immigration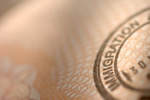 Bahamas has decided to take a tough stance against illegal immigrants. It has come out with a slew of actions to tackle with intruders. Hon. Branville McCartney, Minister of state for immigration has reported that Bahamas will take strong actions to stop illegal immigration. He was reacting to the latest report of 300 Haitians trying to...
Immigration pushes growth in Melbourne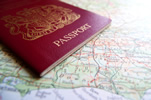 Melbourne has recorded healthy increase in real estate development due to increased number of immigrants. Housing Industry Association has come out with a report confirming the findings. In the first six months of 2008, building approval in Melbourne has increased by almost 15 percent due to the influx of migrants. Successful implementation...
US overlooking HIV-positive migrants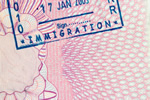 US has been accused of maltreating HIV-positive migrants. Their plight has been brought forth by several incidents. Recently, a Mexican HIV-positive immigrant died due to unhygienic conditions and thereby contracting fatal infections. Death of a yet another Transgender immigrant has caused much furor. Human right activists have condemned US...
Flaws abound in Canadian immigration system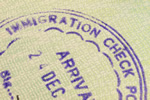 According to a new Canadian study, Immigrants face discrimination in getting employed in Canada. Study has claimed that now more and more immigrants are opting for acquiring Canadian degrees for increasing their job potential, but still they are less likely to be hired than their native counterparts. This finding in stark contrast to yet...
Detention center set on fire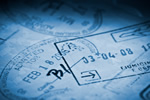 Yet another detention center in France was set on fire by the illegal immigrants. Police has claimed that illegal immigrants who were about to be deported set fire to their mattresses which ultimately gutted the detention center in Mesnil-Amelot. This fire incident marked the replication of similar incident which gutted France's biggest...
U.S. Immigration rules in shambles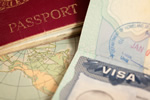 A Mexican immigrant family with young children may be sundered apart, due to U.S. immigration laws. Armando Mondragon, just 30 years old is an illegal immigrant who was caught while committing a traffic offence. His wife, Gabriela and 5 children wait in trepidation while he awaits his fate at Butler County jail. Illegal immigration is a...
Reactions to new UK immigration law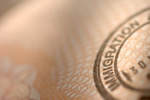 New immigration law in UK has increased the time required to gain UK citizenship by a year. Earlier, citizenship process used to take as long as five years, which is now being increased to six years. However, in certain cases, where the applicant does not take up required community work, process will take five plus additional three years,...
Illegal immigrants flock back home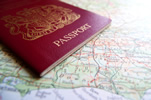 Center for immigration studies has came out with a report, which claims that illegal immigrants are returning to their home countries, in larger number than ever. It states that in last one year approximately 1 million people have moved back to their native nations. This reverse migration is due to several reasons such as sluggish economy and...
A call for pushing immigration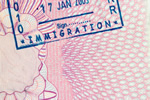 Emilio T. Gonzalez, former chief of U.S. Citizenship and Immigration Services, has said that he does not expect any comprehensive immigration legislation any time soon. Gonzalez is currently heading US division of a Spanish firm Indra Sistemas. He stated that immigration is a very sensitive issue and political parties lack the gumption to...
Immigration manpower shortage at the Philippines airport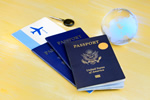 Newly opened Terminal 3 of Ninoy Aquino International Airport is facing a unique problem of manpower crunch. There were mere 10 immigration officers in charge as against the projected requirement of minimum 120 officers. Marcelino Libanan, Immigration Commissioner confirmed the paucity of immigration officers and stated that the Immigration...
Italy to review immigration law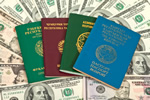 Italy's new immigration law has drawn flak from Brussels for its xenophobic tilt. New immigration law deals with Gypsy population census and has been widely criticized for targeting the Romanian ethnic minority Roma. However, Italian Interior minister, Roberto Maroni has denied any such charges and has claimed that Italy would seek out...
Illegal Immigration dips in USA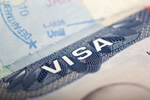 According to the latest report issued by Center for Immigration studies, Illegal immigration in USA has dipped by 11 percent in the last year. This report has generated a raucous among the various groups. This contentious report known as 'homeward bound' has pegged the number of illegal immigrants in the country at 11.2 Million....
New UK Visa rules for students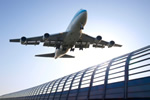 Students aspiring to study in Britain will have new visa rules and regulations to follow. UK this week announced tighter visa regulations that would be applicable to Indian and non-European students. The students will be required to submit their fingerprints and prove that they can look after their financial needs. These new rules,...
UAE announces new Visa rules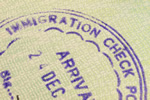 A new set of visa rules that are meant to dissuade unlawful immigration were launched this week by the UAE. Visas have been categorized into 16 sets while taking health insurance has been made a mandatory. All international visitors will be allowed, from across the globe. Obaid Moheir Bin Suroor, representing Dubai's Naturalization and...
New York economy hit by unfriendly immigration laws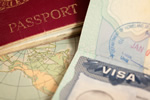 Key Congress delegates and leaders across business and civic groups will be meeting to chalk out a strategy to bring in friendlier immigration policies into New York. Business groups feel that visa rules are the most restrictive and make it difficult to capture the best international talent for their organizations. If one studies the...
Fresh approach to immigrants in U.S.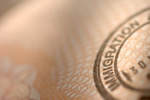 Officials with the immigration office have offered a way out to immigrants from being raided, jailed etc. This new approach by the U.S. Immigration office invites immigrants to surrender to the law. This innovative tactic that is trying to contain the numbers of potential immigrants was elaborated upon by Julie Myers, U.S. Customs...
UK Voters concerned most about immigration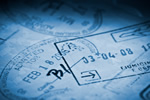 Voting issues have always been in the arena of crime, environment, employment etc but this time the UK voter is causing some surprises. It has been understood, after several leading surveys that immigration will be a critical factor in determining how the UK voter will vote. A TNS survey, conducted recently took in responses from close to...
EU Court questions Danish immigration policies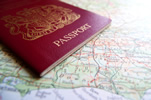 Observations made by a EU court in the case of an immigrant issue has caused concern among Danish government representatives. The ruling may shake the rigid rules by which Danish immigration system is governed. In a case involving 4 sets of couples staying in Ireland, the EU ruled that it was not mandatory for an EU citizen's life-partner to...