July 2010 Emigrate News Archive
Archived Daily Emigrate UK News...
Asylum Seekers to See Work Restrictions in the UK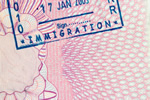 Apparently the UK government may be putting a limit on the kind of jobs that asylum seekers can apply for. The government wants it so that asylum seekers can only apply for jobs that are within an industry that has a staff shortage. Home Office ministers are trying to lessen the impact of a supreme court ruling that lifted the work ban on...
UK Sees Tighter Visa Rules to Help Crack Down on Emigrants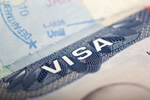 It now seems that a British minister said on Wednesday, when defending the tightening of visa rules for students coming to the UK, that the proper policing was needed to crack down on bogus colleges and check inflow of emigrants. Minister for Universities and Science, David Willets, said that they are committed to controlling the total number...
UK Child Emigrants Can Now Seek Reunion Funds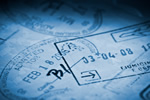 It now seems that thousands of former British child emigrants that were sent back to Australia before 1970 are now eligible for UK funding toward the cost of reuniting with their families. This funding is suppose to cover the practical costs of traveling to the UK and is available to any child emigrant sent under school leave age from Great...
Speedy Deportation Policy to be Stopped by British High Court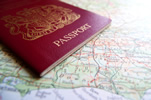 It now seems that the Home Office policy that allowed for a very swift deportation of foreign nationals that have been refused permission to stay in the UK has been stopped. According to the British High Court, this policy was unlawful. The British High Court went on to rule that the policy, which was introduced back in 2007 meant that the...
UK Border Agency to Review Rejected Emigration Pleas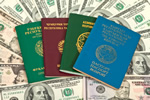 It now seems that the UK Border Agency has just recently announced its plans to review applications of emigrants whose pleas were refused solely on the fact that they failed to meet the financial requirements to enter into the country. This review, which will take place under all tiers of the point based system, is limited to those who...
Family Detention Center At Yarl's Wood to be Shut Down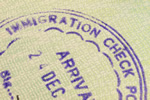 According to new reports, the family detention center at Yarl's Wood is to be shut down. Nick Clegg went on to describe this facility as a moral outrage. It is well known that this center detains some 1,000 children a year. Children's charities and campaigners, of course, welcomed the government's announcement that this wing of Yarl's Wood...
British Man Wanted in Connection With a Child Sex Inquiry Deported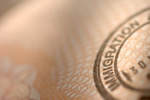 Apparently a British man that was wanted in connection with a child sex inquiry has been deported back to the UK. This happened after the man was finally found at Hawke's Bay. This is a site that is popular with many children. Apparently, Matthew Paul Hamilton, age 29, had been living illegally in New Zealand ever since 2008. He had...
New UK Emigration Rules Could Put Pressure on Marriages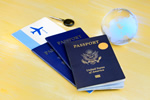 Apparently there is a new growing concern regarding some new emigration laws. This news comes as the UK government announces that foreign spouses should demonstrate language conception before they join their partners. Right now, under the UK's current emigration rules, all foreign nationals who are in a long term relationship or are...
UK Population to be Made Up of 20 Percent Ethnic Minorities by 2051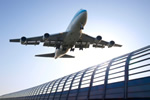 It now seems that a new projection for the British population over the next 40 years has been made. Apparently, the growth of ethnic groups outside of white British majority is set to grow rapidly. According to reports, ethnic minorities will make up a fifth of Britain's population by 2051. This is being compared to the 8 percent that was...
Officials Still Worried About Emigration Cap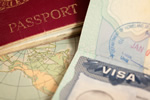 The British Government's plan to impose a cap on emigration for all non-European countries still has some officials and experts worried. They say that this could hamper economic recovery for the country. This is something that the UK does not need at this time. Director of policies at the British Chambers of Commerce, Dr Adam Marshall,...
Chinese Illegal Emigrants Jailed For Drugs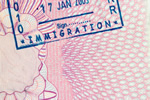 It now seems that four Chinese illegal emigrants have been jailed for a total of at least five and a half years after being arrested for running two cannabis factories in the Wyre Forest area. A group of drug squad detectives were keeping watch on a house in park Lane, Kidderminster on March 30
th
when a man and a woman were seen...
UK Government Tries to Assure Foreign Investors that Emigration Cap Will Not Hurt Businesses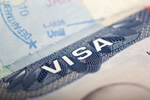 It now appears that the UK Government is trying to assure foreign investors that the new proposed emigration caps for economic emigrants will not hurt companies seeking to do business in the UK. They went on to say that any changes to the takeover laws will not single out foreign investors by any means. The secretary of state, Vince Cable,...
UK Citizenship Revoked for Russian Spy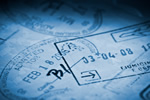 It now appears the UK government has chosen to revoke a British passport for Russian spy Anna Chapman. Sources say that Chapman, age 28, is married to a British man and has lived in London for several years. She was expelled from the United States in the biggest spy swap since back during the United States and Russian Cold War. Chapman...
Carrentals.co.uk Starts Online Video Challenge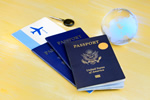 The leading car hire comparison website Carrentals.co.uk has just recently launched a new online competition to find the best car-related video clip. This competition, which has fittingly been named 'The
Carrentals.co.uk Video...


Six Illegal Emigrants Caught Trying to Enter Britain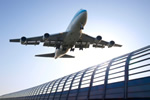 Reports show that six men have just recently be caught trying to illegally enter into Britain. They did this by trying to hide in a lorry packed full of crisps. The men were discovered before the vehicle ever left France, according to the UK Border Agency. The men were found by specially trained detection dog Sam. This dog was able to...
Thailand to Deport British Citizen Who Took Part in Protests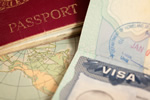 It now seems that the UK is not the only country that is deporting people. In fact, reports have just recently come in that the Thai government will be deporting a British man who was involved in the bloody anti-government protest. Apparently the man was freed just this last week by a Thai court after he plead guilty to all charges. He was...
UK sees Gay Asylum Seekers Win Right to Stay in the Country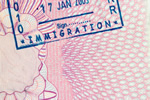 Apparently two gay refugees who were refused asylum have been able to win their appeals at the highest court in the land. Apparently the two men were first told that they could return back to their own land and avoid being persecuted if they kept their relationship discreet. The new coalition government has already promised to review the...
Emigration Raid Leads to Two Men Jumping Out of Window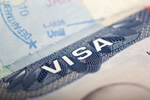 It now seems that two men have been taken to a hospital after jumping out of a window during a raid by emigration officials. The UK Border Agency staff said that police searched a home in Balham High Road, south London, just shortly after 6am on Tuesday. As the raid took place, two men jumped out of a window onto the roof of a three story...
Emigrants from the European Union Are Increasing Homeless Numbers in London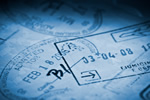 According to new reports, almost a quarter of London's homeless population are from new European Union states. This is a trend that is just encouraged by rising unemployment. Most of these people sleeping on the streets come for a better life in the UK. However, once they arrive they are met with nothing more than false opportunities. In many...
Emigration Advice Group May Have to Close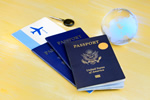 It now seems that the emigration advice group, known as LAG, may have to close down. This news comes as the organization that provides emigration information for asylum seekers only had 252 out of 400 applications. These providers were told these results this past week. Many were also reported to be disappointed over the number of new...
UK Border Agency Talks About New Visa Rules and Emigration Cap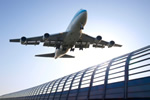 It now appears that the UK Border Agency has come out and talked a little bit more about their plans for new visa rules and for their emigration cap. The group has given a more detailed explanation to help better understand the implications of the British government's interim limit on all non-European Union emigration. The UK Border Agency...
Many Jobs in Parts of London Are Being Taken by Migrant Workers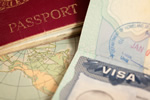 It now appears that many non-British migrant workers are, at least on average, taking up one out of every four jobs in the country. However, in London, there are some areas where they hold seven out of every 10 jobs, according to official figures. However, the most startling figures were related to Newham, which is the East London borough...