July 2009 Emigrate News Archive
Archived Daily Emigrate UK News...
Emigration Charity Worker Jailed for Pedophilia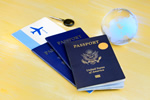 A charity organization known as "Save the Children" saw one of its workers jailed for four years due to sexually abusing a child. The Pakistani man, Sohail Ayaz, just so happened to be a member of an international pedophilia ring. The emigrant worked as a member of the Farringdon-based charity, whose main goal is to stop child abuse....
French Pilot Charged With Smuggling Emigrants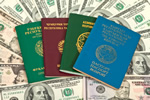 A new report shows that a French national has been charged with trying to smuggle seven foreigners into Britain. Apparently officials believe right now that he tried to smuggle these people into Britain by way of a light aircraft. Police were called to the Laddingford Airfiled near Maidstone, Kent last Saturday. The cops were responding to...
Emigration Officials Threaten to go on Strike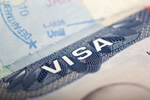 Thousands of business travelers and holidaymakers could face disruption with their travel plans if emigration officials choose to follow through with a two-day strike threat. As of right now more than 4,000 staff from the government's border agency are threatening to go on strike. These are the members that check passports at air and sea...
Emigration Laws Force Newlyweds Apart for 18 Months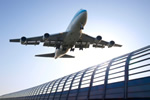 New emigration laws that aim at protecting Asian women from forced marriages could be causing problems for two newlyweds. MPs have taken up the case of two young newlyweds that are actually being forced apart by these laws in an unintended consequence. Canadian Rochelle Roberts and Adam Wallis got married in the UK just a week after her...
Foreign Criminals Get Large Sum of Money from UK Border Agency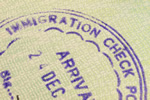 It has just been confirmed that foreign criminals have just won £500,000 in compensation for being kept in custody beyond their release date. These prisoners were held while the government was considering whether to deport them or not. Experts point out that this is a perfect example of just how slow the government moves on these matters,...
UK Border Agency Arrests Illegal Workers in Raid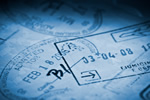 The UK Border Agency has just said that it has arrested five more illegal workers after raiding a local city business. Officers entered Partyrama on Claredon Dirve, Wymbush at 10:30 am on Thursday. The UK Border Agency had chosen to raid this place off a tip that they had received. After entering the business the workers had their documents...
Illegal Emigrants Enter UK by way of Fake Colleges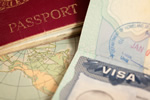 MPs are now saying that fake colleges are one of the major things that help illegal emigrants enter the UK. They say that tens of thousands of people have entered Britain on fraudulently obtained student visas. The parliament's Home Affairs Committee investigated bogus colleges soon after the Times newspaper reported that at least one of...
Illegal Emigrant Sentenced For Rape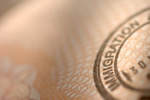 A serial rapist was due to be sentenced just yesterday after climbing through a sleeping woman's window and then raping her. The raping happened in West Reading. The illegal emigrant, Jawid Armani, was also sentenced on two counts of raping a 16-year-old girl in Warwickshire just seven months after the West Reading raping. The first...
UK and French Governments Plan for Mass Deportation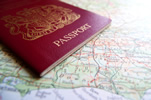 Right now many campaigners are getting together on both sides of the channel in order to protest against a planned mass deportation. This is a deportation of Afghan emigrants that is being put together by the UK and French Governments According to many sources, this mass deportation will be started on July 21. This is when the French...
Emigration Scam gives Workers Jail Time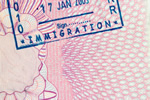 Three law firm workers have now been given prison sentences totaling more than 16 years after taking part in a mass emigration fraud. Frances Enahoro, age 51, the manager of the Lewisham branch of Macauley Blackman Solicitors, was sentenced to seven years in jail for masterminding a conspiracy and giving more than 500 emigrants false...
UK Does Away with Northern Ireland Passport Plan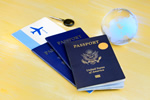 The UK Government has now announced that it will not be following through with its Norther Ireland passport plan. This was set to be a law that would have created a UK ring of security that excluded Northern Ireland. Finance Minister Sammy Wilson says that this law not being passed is a clear victory of common sense. Phil Woolas, who is...
Emigration Officers Arrest and Deport Groom Just Before Wedding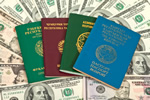 Moments before a groom was about to tie-the-knot, emigration officers arrested him at the city's register office. The UK Border Agency was able to turn this happy day into a nightmare for the bride and groom. Apparently the groom, Randel Allan, had been living in Quinton after having overstayed his six month visitor visa. The man was...
Emigrant Taxes to Help Fund Services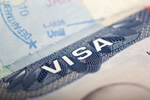 The taxes that are placed on emigrants are now set to be used to hire extra teaching assistants, police officers, and community workers in the UK. Right now, almost £1.7 million has been allocated to councils in Devon, Cornwall and Somerset this year. Ministers hope that this will help to ease the pressure on these services in selected areas...
John Lennon Airport Deports Singer Taylor Horn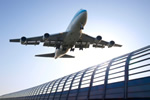 www.airport-liverpool.com Taylor Horn, an American teenage singer who has been said to be the next Britney Spears, and her disabled grandmother are furious after being deported at John Lennon Airport by Liverpool emigration officials. Reports show that Taylor, age 16, and her wheelchair bound grandmother were interrogated for over three...
Government Allows 144,000 Asylum Seekers to Stay in the UK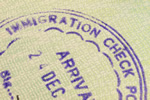 www.bia.homeoffice.gov.uk An incompetence at the Home Office and UK Border Agency results in more than 144,000 asylum seekers, which should have been deported, to stay. The government has now been attacked on this issue. Reports have come in that 63,000 of the 450 historic cases that had been forgotten about by the government for many...
Foreign Nationals Represent One-fifth of Criminals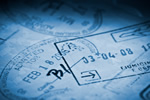 Almost two hundred of the criminals that are missing after being recalled to jail for breaking the terms of their release are foreigners. This is an announcement that came from the Home Office earlier this week. Right now there are 954 offenders who have broken the terms of their release, but still remain on the run; 192 of these criminals...
British Emigration Officials Pass Pakistan Visas in 11 Minutes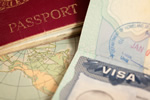 A new study has just revealed that British emigration officials take just 11 minutes to scrutinize and pass visa applications. Most of the time this is not something that would shock people, but some are considering this to be unsafe since it takes them just 11 minutes to pass visa applications from places like Pakistan, which are known to be...
Home Office Leaves Doctor With No Passport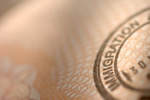 www.homeoffice.gov.uk A mistake by the Home Office has now left a surgeon with no passport, thus, disrupting his career plan. This simple mistake or blunder as it is being called was caused by a computer. Dr Rajarshi Bhattacharya from Gosforth, Newcastle came to the UK about 10 years ago from India. Ever since coming to the UK he has...
Illegal Emigrant Deported For Sex Attacks Returns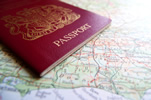 An illegal emigrant that was deported for a string of sex attacks returned to the UK. After returning, the man boarded a UK bus and exposed himself to many female bus passengers. The illegal emigrant, Daniel Samson, was jailed for 15 months after the arrest for using a fake passport to return to the UK and continue his assault on...
UK Border Agency Wants to Accelerate the Push Out of Identity Cards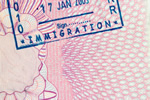 www.bia.homeoffice.gov.uk The Home Secretary has now asked that the UK Border Agency look into its rollout plan for its identity cards for foreign nationals. The Home Secretary wants to see how this rollout plan can be accelerated if possible. More than 50,000 identity cards have already been given out to foreign nationals who are...
Emigrants Taking Bulk of New UK Jobs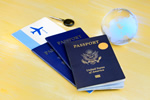 It is now said that many emigrants are talking the bulk of new jobs that have been created in the UK. However, experts say that the majority of the roles that have been created in Britain's private sector since Labour came to power has been filled by people from abroad. These new figures go on to show that, out of the 1.8 million new jobs...
Illegal Workers Mostly Found In Restaurants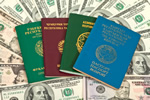 New figures from the Home Office say that restaurant operators make up the vast majority of employers that get fined for using illegal workers. These figures are based on how many employers have been fined since the new laws were introduced last year. The new laws that came out in February of 2008, have already led to a record number of...