July 2008 Emigrate News Archive
Archived Daily Emigrate UK News...
Robbers Get Away with Passports Valued at £2.5 million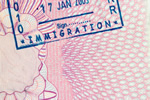 In a stunning robbery, British passports were stolen from a vehicle when the driver had got off to pick up a newspaper. The passports were blank and have been valued as at least £2.5 million. The UK Foreign Office expressed dismay at this grave lapse in maintaining safety of sensitive documents. A serious official enquiry has been set up...
Getting Tourist Visas to India Becomes Difficult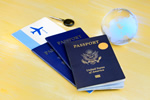 London's Indian High Commission has begun pick-up and drop-off of visa application documents with the help of outside agencies since end May '08. Indian Visa Application Centres (IVAC) have come up...
Asylum system to be abolished in Australia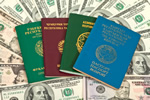 In a move hailed by human rights groups across the world, Australia has finally closed the doors on its asylum system. This welcome announcement by the newly inducted government of Australia means that all people who have sought asylum will not be packed off to far-flung jails. Relegating asylum aspirants to jails will be done only in severe...
Online questionnaire for visa-free travellers to USA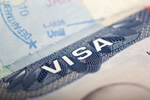 US unveiled a new electronic questionnaire system in Brussels on Monday, July 29 which will come into force in January next year. Travellers from many countries like Australia, Japan and 15 European nations do not need a visa for travelling to USA. But they will soon be required to answer an online questionnaire about past crimes and health....
Immigration raid in Iowa criticized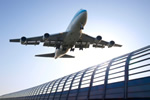 Postville, a small town in Iowa was the centre of demonstrations by thousands of protesters on Sunday, July 27, against immigration raids conducted on a meatpacking plant. During the month of May, nearly 400 workers were arrested by the US immigration authorities on the charges of being illegal immigrants. The incident at this small town...
Air travellers in UK to be fingerprinted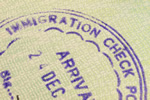 After USA, it is the United Kingdom getting paranoid about security.  Starting from next year all air travellers in UK will be fingerprinted. The move has come under much criticism by public and privacy groups such as Information Commissioner. UK's Home Office is presently finalising the rules which will be applicable to all air...
Skilled Visas Keep Trade Talks Alive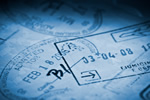 More temporary work visas are in store for skilled professionals as the EU and US are offering the same, all in an attempt to keep the Doha round of trade talks afloat. The ongoing session, has witnessed ministers from 30-35 countries participating and was set to wrap up last week itself. However, unexpected talks on cross-border services...
Olympics In The Way Of Chinese Trade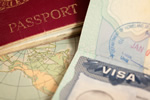 As a security measure ahead of the Olympics 2008, five of the six Olympic cities have blocked business visas. Result - Manufacturing and other business activities are shifting to various other locations in Asia. With buyers, factory inspectors and other businessmen finding it increasingly hard to enter China, Chinese economy is facing...
NZ Border Control Staff to Conduct Biometric Checks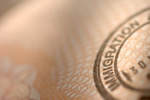 Major changes will be introduced to the border security in New Zealand this year, with border control staff being allowed to conduct biometric checks on passengers entering and exiting New Zealand. As a result of the new changes, border security would be allowed to check the identity of inbound and outbound passengers using fingerprint and...
New Zealand warns employers hiring illegal immigrants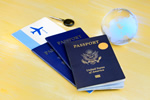 New Zealand's immigration authorities have warned employers that they may face penalties in case of employing illegal immigrants. The warning follows the recent arrest of two illegal immigrants from Bangladesh. They were found working in kiwifruit industry in Bay of Plenty's Papamoa area. Apparently, the employer did not check the status...
European Union enhances sanctions against Zimbabwe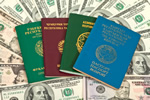 The EU increased sanctions against Zimbabwe on July 22, in order to put additional pressure on President Robert Mugabe. The move came just after a day of his signing a pact with Movement for Democratic Change, the main opposition group. The pact was to initiate power-sharing talks with MDC. The new embargo by EU has added 37 companies,...
Ireland Apologises for Somali visa blunder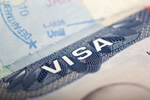 After three years of neglecting a refugees' pleas, the Irish government had to finally apologise to her on Friday, July 25. The 30-year-old Somalian woman had to resort to going to High Court against the Irish Justice Department. The Lady was granted a refugee status in 2004 after a year of her landing in Ireland. She then applied to the...
US citizens may soon require visas for EU countries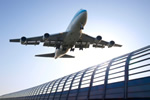 European Commission has threatened the US that it will initiate visa requirement for US citizens travelling to EU nations if US does lift visa restrictions for its 12 states. Washington is apparently following a go-slow policy on allowing a visa-free travel to US from these countries. USA's visa-waiver programme was initiated in 1988 which...
BP chief flees Russia due to Visa problems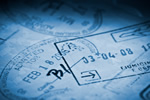 After investing £4bn in TNK-BP, the British oil giant's Russian joint venture is facing a possible closure. The things have come to such a head that it's British CEO; Bob Dudley had to flee Russia. Alleging harassment by the Russian side, he has gone to an unknown location. According to BP, Dudley will continue to head TNK-BP from outside...
Britain Raises Marriage Visa Age to 21 Years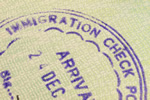 Britain will no longer grant the marriage visa to a spouse below 21 years of age. Apparently, it is an attempt to curb forced marriages. Till now, the minimum age limit was 18 years. This announcement by British Home Office is in response to statistics which confirm that 30% cases being dealt by its Forced Marriage Unit involve victims who...
Shanghai tightens visa policies before the Games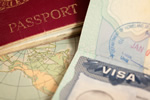 Shanghai, the financial hub of China, has restricted issuing of business visas in view of the Beijing Games. It is evident that the authorities do not wish to have any unwanted foreigners during the Olympics. Notwithstanding complains by various business groups, Chinese authorities have released a list of 33 countries whose citizens are...
Postville braces for pro and anti illegal immigrant rallies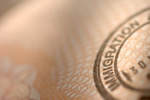 Come Sunday, July 27, and Postville town in Iowa state of US will witness pro as well as anti illegal immigrant demonstrations. Sentiments of legal immigrants and American citizens are quite understandable with laying-off of legal employees by every other company. The job cuts hurt even more when companies choose to hire illegal...
EU denies its new immigration pact to be anti-Africa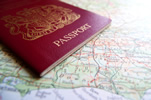 The European Union has denied that its recent immigration pact is targeted against people of Africa. According Brice Hortefeux, the French Immigration Minister the pact is not against African immigrants but in fact, it is pact with the African people. Brice Hortefeux is the current president of EU. He added that the new approach adopted by...
Felony immigration cases strain United States judicial system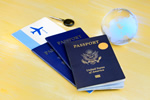 75 per cent of all cases with a felony ranking in the United States are illegal immigration cases.  Most cases involve an illegal immigrant who has come back to the United States in order to find work.  Federal Judge Robert Brack who sees hundred of illegal immigration cases each year said "I'm on the bench every morning of every day for...
US Women's Gymnastic Team alternates to train in China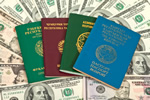 Thanks to the Chinese Gymnastics Association the women who are the alternates for the United States Gymnastic Team might get their chance to travel to China for the Beijing games this summer after all. The US team has been given permission to use a gym located in Tianjin, China to practice at.  Given the news, the alternates have begun...
Former Olympian denied visa to report at Beijing Olympics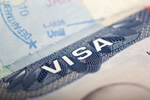 2004 Olympic bronze medalist, Kendra Zanotto, was hired to work as a reporter for the synchronized swimming events on behalf of Olympic News Service at this summer's Olympic Games in Beijing.  Zanotto applied for a visa to visit the country during the games and much to her surprise her visa application was rejected.  Zanotto claims that...
Three Indians caught up in an immigration scandal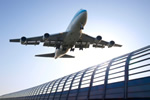 39 Indian's fled to New Zealand with the intentions of starting new lives there.  An agent offered the families of these men an opportunity to provide their sons with a better life by helping them immigrate into New Zealand.  The families paid large sums of money to this agent in an effort to help their sons immigrate. 3 of those who...
Tough road for those seeking a visa to attend the Beijing Olympics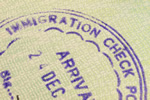 The Chinese government has been enforcing tightened visa policies in anticipation of the Olympics since mid April of this year.  For those that want to attend the Olympic Summer Games being hosted in Beijing be prepared for a tough visa application.  To apply for a visa, which is by no means guaranteed according to the Consulate General...
Free visa workers causing immigration problems in Bahrain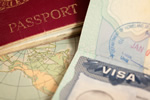 It is estimated that thousands of illegal workers are saturating the construction industry in Bahrain.  The vice chairman of the Bahrain Chamber of Commerce, Nedham Kameshki, is encouraging the government to end the illegal labor practices.  Kameshki spoke of the workers in the country with free visas and said "Despite several amnesties,...
Delicate matters for US Customs officials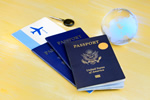 As the U.S. Immigrations and Customs Enforcement agency is rounding up illegal immigrants from restaurants, farms, malls, and other locations they are taking extra precaution when it comes to cases involving churches.  Illegal immigrants who are facing deportation have been seeking refuge at churches in Los Angeles and officials are taking...
Population spike in Scotland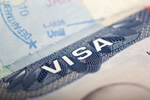 Just a few short years ago Jack McConnell, the former First Minister, predicted that the population in Scotland would fall below five million people.  McConnell referred to this as the "biggest single threat" that the country was facing.  Now the General Registers of Scotland are set to report that the population of Scotland is at its...
TNK-BP CEO needs working contract to obtain visa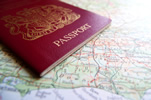 The battle continues for the Chief Executive Office of TNK-BP, Robert Dudley.  The joint venture between BP and 4 Russian billionaires has been in jeopardy over issues regarding the visas of its British employees, including CEO Robert Dudley.  Without visas the British portion of the venture could lose operational control to the...
Migrants struggle to integrate in some societies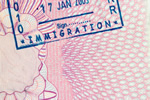 As more and more immigrants make their way into the United Kingdom some citizens are finding it tough to integrate the different societies.  The Joseph Rowntree Foundation has said that in areas that can support migrants the chances of them being able to integrate into the...


Resolution for sanctions against Zimbabwe rejected by the United Nations Security Council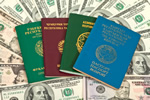 The United States and Britain went before the United Nations Security Council in an attempt to get support to bring sanctions against Zimbabwe.  The measure failed and left the leaders of both countries feeling "disappointed" and "furious" respectively.  The resolution...


Instability in Zimbabwe will likely lead to increased emigration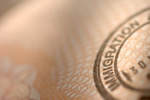 The instability of the Zimbabwean government could lead to increased immigration rates into other countries.  An Israeli group known as Telfed, or the South African Zionist Organization is getting together people from Zimbabwe to bring to Israel.  The vice chairman of Telfed, Dave Bloom, said "The recent ethnic violence that has spilled...
BBC show helps to expose illegal immigrants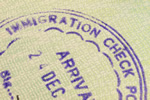 The BBC show was working undercover when they discovered a large operation involving smuggling illegal immigrants from India into Punjab.  The operation was helping to create fake passports for the immigrants as well as helping to smuggle them into Britain.  A BBC investigative team spoke with a member of the illegal operation who spoke of...
Visa applications increase from Jamaica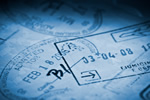 The demand for visas for those not seeking to immigrate to the United States is steadily increasing despite tightened immigration and visa policies being implemented.  The assistant secretary of state for consular affairs, Janice Jacobs, noted that "One of the interesting things about our numbers overall is that after 911, 2001, all of our...
Stricter immigration policies affecting communities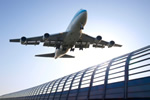 In the United States the popular vacation spot for the wealthy, the Hamptons are currently suffering from an immigration crisis.  Filled with mansions and fancy hotels and restaurants the Hamptons is an upscale area that is seeing a backlash from tightened immigration policies that are resulting in the deportation of many illegal workers in...
New requirements for Irish citizens traveling to the UK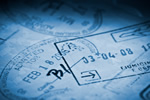 As Britain tightens its immigration policies one thing that will change affects those living in Ireland.  If you plan on visiting Britain from Ireland you will now be required to travel with some form of photo ID.  This should not be anything new to Irish citizens as this type of system is already in place for travel to other countries in...
Man battles for permanent residency to raise child in UK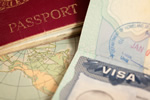 In 2004 Mayra and Arnel Cabrera welcomed their first child into the world.  In a tragic mistake at the hospital the epidural was not administered properly and Mayra passed away shortly after the birth of their son Zac.  Now Arnel Cabrera is continuing his fight to stay in the United Kingdom to raise their son there. A visa for Arnel was...
Iranian football team experiences visa issues in Spain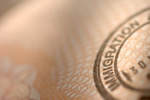 After having issues with obtaining visas for the entire team, the Tehran club has cancelled its trip to Spain.  The club was set to train in Spain and play a few matches against Spanish clubs for preparation.  Spokesman for the club, Majid Farrokhzadi said "We are trying to make alternate arrangements in neighboring Turkey, and if we are...
Discussions about security occur between the UK and Pakistan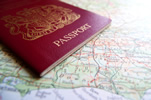 Home Secretary of the United Kingdom, Jacqui Smith met with Rehman Malik, the Advisor to Prime Minister on Interior.  Up for discussion were topics relating to terrorism, militancy, aviation security, and immigration. This was the second meeting between the two parties although this meeting took place in London and according to Malik "It...
Outrage over decision to revoke visa free travel between UK and 11 countries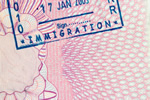 Recently the Home Office and the UK Border Agency announced plans to revoke the visa free travel between 11 countries in Britain starting in early 2009.  The 11 countries that will lose...


Owner of 11 McDonald's restaurants guilty of immigration violations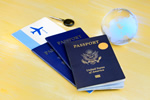 A company that owns 11 McDonald's fast food restaurants that goes by the name of Mack Associates, Inc. was busted by immigration officers last September.  Yesterday they plead guilty to immigration violations involving illegal immigrants.  The company will now be forced to pay a 1 million dollar fine as a result.  Two company executives,...
Deportation of Sri Lankan angers human rights group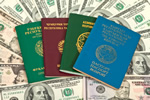 Vinayagamoorthi Muralithara, who also goes by the name of Karuna was deported by the United Kingdom on immigration charges. The move sparked outrage from human rights organization Amnesty International. In Sri Lanka Karuna, who is the leader of the Tamileel Makkal Viduthalai Pulikal, has been accused of war crimes including crimes against...
Immigration tensions popping up in English towns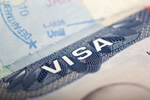 In Peterborough, Barking, and Burnley, three areas where immigration rates are very high, the communities are experiencing issues with integration. One factor causing tension on community relations is the stress that immigration is adding on public services. Immigrants may not speak the best English which is resulting in the overcrowding of...
Quality of life slipping for Britain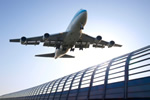 The United Kingdom earns the second from the bottom spot on uSwitch.com's quality of life index for Europeans with Ireland earning the last spot. Reasons that contributed to the low index number are prolonged retirement, shortened holidays, inflation, and lack of spending on public services and health care. It is noted that families in the...
New Zealand citizens receive more good news from the British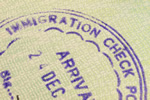 Last month it was reported by the British Home Office that plans to require New Zealand citizens to obtain a visa in order to visit Britain were scrapped. Currently New Zealanders enjoy visa free visits to Britain for up to six months. Now it is being reported that despite drastic changes to British immigration policies they will not scrap...
Australia offers hope for out of work construction workers in Britain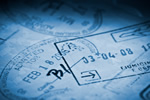 As construction companies located in Britain have had to lay off several thousand workers over the last couple of months there is hope for employment in Australia.  As the Australian economy is growing stronger the demand for construction has increased.  To compensate for their need the Australian government has altered the rules that...
Possible change in UK visa requirements for Malaysia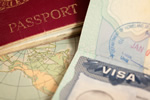 Currently Malaysian citizens visiting the United Kingdom on vacation are not required to obtain a visa so long as their stay is less than 6 months. Due to abuse of the visa system this could potentially change by the end of the year resulting in all citizens from Malaysia being required to obtain visas before entering the UK. Malaysian...
United States planning to reject additional Zimbabwean visa applications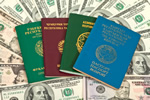 The United States is considering the possibility of increasing its refusal rate for Zimbabwe citizens. The reason behind the plan is that many Zimbabweans who come to America disappear once they have arrived. A source involved in the matter has said that "A number of Zimbabweans will soon find it difficult of obtain visas from the US...
Tony Blair speaks about new points based immigration system with students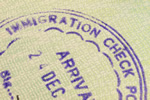 In a videoconference between students in India and the former Prime Minister Tony Blair talk of easy and fair immigration occurred. Blair made it a priority to assure the students that the new immigration policy that is based on a points system will be better for students wishing to study in Britain. Former Prime Minister Blair noted that...
Indian immigrants win appeal to return to the UK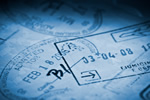 Skilled immigrants from India that were working in the United Kingdom were forced to pack up and move back home after changes were made to immigration policies in the UK.  The immigrants recently won an appeal that will allow them to return to the United Kingdom and continue working. Amit Kapadia with the HSMP (Highly Skilled Migrant...
Czech Republic visa free in the United States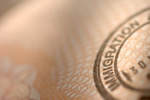 Within the next 6 months an agreement should be finalized between the nations of Czech Republic and the United States which will allow citizens of the Czech Republic free travel access to the US with out requiring a visa for travel.  This agreement ends friction that had existed between the two nations for a long period of time. The visa...
Emigration on the rise in Chester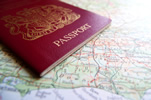 Families from Cheshire are packing their bags and looking to emigrate. Their destinations are as far away as Australia and New Zealand and even Canada. The Chester area is experience the 3 largest rate of emigration in the country. The Emigration Group based in Chester whose director is Paul Author stated "Middle England is on the move and...
New law makes it possible to prosecute pedophiles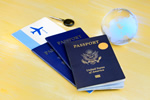 New changes made by the Home Office in London will make it possible to prosecute pedophiles traveling oversees for sex. The changes will go into effect on July 14
th
. What the law will do is allow the British government to prosecute suspected pedophiles even in the event that the country the suspect is from does not consider child...
India to crackdown on illegal emigration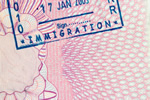 A decision to focus on the illegal emigration of Indian citizens was the center of a meeting today which involved the Minister of Overseas Indian Affairs, Vayalar Ravi. The goal of the new steps will be to put an end to the common illegal emigration technique which includes fake job opportunity overseas in addition to shady marriages...
Tier one for the UK immigration has kicked in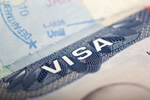 With the United Kingdom introducing a five tier plan which is similar in lay out to that of Australia's immigration policy, the first tier has become effective as of June 30
th
, 2008. The overall goal of the five tier system is to reduce or better eliminate the emigration of people who lack the skills that the United Kingdom is...
Family reunited after being separated by the holocaust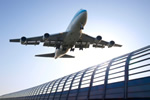 Sixty six years came and went where brother and sister had not seen or talked to each other. Ever since 1942 when Irene Famulak and her brother Wssewolod Galezkij were separated due to an invasion of the Nazis into their family home in the Ukraine. At that time Irene was only seventeen and her brother was only seven years of age. After the...
The UK is seeing the biggest population growth in fifty years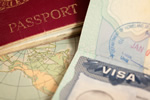 The pregnancy rate in the United Kingdom has not been as high as it is now for the last 34 years.  The baby boom is the result of the immigration population that continues to grow.  The Office for National Statistics, or ONS, notes that in England and Wales nearly 700,000 babies were born during the 2007 year.  It estimates that 25 per...
Visas issues are preventing youth group from participating in annual festival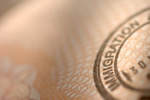 There is sad news for a group of young children in India today.  New visa issues are preventing the group from travelling to the United Kingdom because several in their group were denied visas.  For the last 16 years the children have been traveling to Wales to perform in the Llangollen International Musical Eisteddfod.  This year they...
British tourism on the decline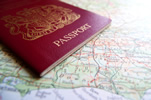 A group of lawmakers in Britain have announced that tourism is down because the cost of a British visa has increased in price.  Also adding to the decreased tourism traffic are problems with the service at Heathrow Airport. The opening of the fifth terminal at Heathrow Airport went horribly and resulted in many canceled flights and the...
Law passed in New Zealand to protect migrants seeking advice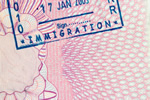 A new law in New Zealand will require all immigration specialists obtain a special license by My 4, 2009.  The law was passed because untrained or unscrupulous people were targeting migrants to give advice about immigration to.  The new license requirement will protect migrants seeking advice about immigration by ensuring that the advisor...
Many journalists are having difficulties obtaining visas to cover the Olympic Games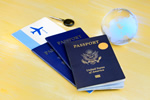 Non-accredited journalists are having difficulties obtaining visas to enter China during the Beijing Summer Olympic games this year.  Kevan Gosper, a member of the International Olympic...


One woman's fight to stay in the UK has been won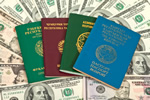 South African woman Josie Pasane moved to Dundee, Scotland seven years ago in 2001 with her mother and sister.  During 2004 both her mother and sister were given residency in Scotland allowing them to stay in the country.  When Josie requested residency earlier this year her application was turned down due to the fact that she was not...
New visa options in the UK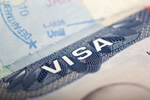 The UK has included new visa options in its new immigration rules.  These new visa options will be for those traveling in groups and for going to festivals or special events in Britain.  These visas will be available at a lower cost to applicants applying for one.  Special visas will also be made available for entertainers and professional...
Abuse of immigration in the academic community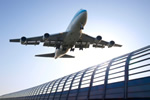 It has been determined that they are people looking to obtain a UK visa by registering to attend academic conferences in the United Kingdom.  People are sending fake...


New encryption laws in India slow down issuance of UK visas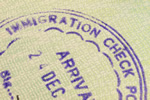 The government in India has passed new laws regarding very strict encryption policies.  As a result the British government is experiencing delays issuing visas in India.    Last December in India the British government began issuing biometric visas.  The process typically took three days but now is closer to four days because of the...
Visa free travel between the European Union and Russia on the horizon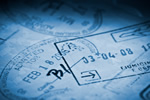 As Visa free travel is becoming more popular between various countries Russia is joining in by trying to make a deal with the European Union that would grant travel between the...


UK citizens head to upcoming town on the black sea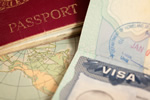 While Bulgaria has been plagued by numerous problems in the past one town seems to be escaping the brunt of it.  Varna, a small port town on the Black Sea has prospered in recent years triggering many to head to the town in an attempt to take advantage of the growing economy. Since 2001 the population has increased nearly 100 per cent to...
New immigration pact among members of the European Union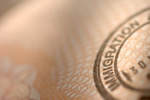 All twenty seven members of the European Union support immigration pact across the entire European continent.  The pact was drawn up by France during their six month stint as the European Union president with the chief architect being Brice Hortefuex the French Immigration Minister. Spain proved to be the toughest regarding negotiations...
Visa conflicts causes issue with Britain and Russian oil project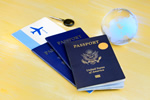 TNK - BP which is a oil company that is made up as a joint venture between the countries of Britain and Russia has hit a snag in their operation plans as some of the main players in the company might be forced to leave the headquarters which is located in Russia as their visas will be expiring and are having trouble getting the new...
Business in the United States not in favor of immigration raids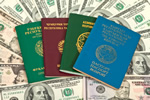 While the United States government is working hard to crack down on illegal immigrants by making it more difficult for them to find work many companies are against the policy as they have become dependent on the cheap labor. Various groups which represent the employers are...


Islamic nations to make visas business friendly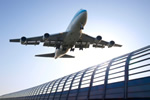 In order to help increase trade the nations that are a part of the group of eight developing Islamic countries which is also known as the D-8 has decided to try and make travel easier for those who frequently complete business travel. The goal of this change will be to reduce the amount of paper work and red tape required which has slowed...
More Chinese students looking to Britain for education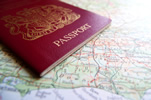 In one years time the total number of student visa applications that the British immigration department received from Chinese students had increased by over sixty five percent compared to the year prior. A British embassy spokes person located in China Ren Donghua commented "From January to March this year among all the 3521 student visa...
Australian event waiting for visa applications to be approved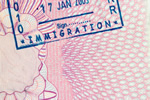 Australia department of immigration and citizenship is preparing itself for the flood of visas that have been coming and will continue to come for the next few weeks as the World Youth Day is scheduled only a few weeks a way. At this time the organizers of the event have found out that only 65,000 visas have been processed and approved of the...
New Zealand looking to shake up immigration department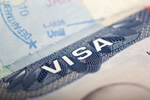 With the recent controversy and scandal that has been surrounding the immigration department in New Zealand the national party is making a point to change the format and layout of department if they are able to win their way into the government. Their plan is to remove the immigration services function out of the Labor department and create a...
Australian farmers to feel the effects of new visa laws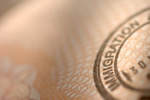 A recent change in the working holiday visa program has left the National Farmers Federation concerned that the farmers in the country will feel the effects of the changes when it comes to the fruit picking season. The change involves a law that went into effect in 2006 which allowed foreign visitors who have come to the Australia using a 1...
United States making progress with illegal immigrants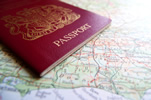 After years of trying different techniques the United States is starting to see the results they had hoped for. A growing trend has more illegal immigrants leaving the United States to return to their birth country. The consulate spokesperson for Mexico there have been over four hundred families who currently reside in the united states that...
Suspected war criminal leaving the UK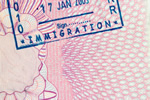 Vinayagamoorthi Muralitharan also known as Karuna Amman has left the United Kingdom after being caught living in the country using a doctored diplomatic passport. Colonel Karuna Amman was put in prison last year after the raid on an apartment in Britain located the suspected war criminal. During his stay he was questioned by police regarding...
More then 50% of Polish living in UK do not work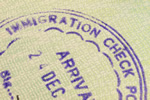 There are currently 800,000 polish immigrants who reside in the country of Britain of those more then half are made up of dependents who do hold a job or have to pay taxes to live there. The dependents for example spouses, off spring and grand parents in many cases are being supported through government programs for assisted...
More illegal immigrants making their way to Yemen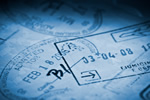 In 2008 already Yemen has seen over 20,000 illegal immigrants make their way into the country from Africa. Most have made the illegal journey by way of the Gulf of Aden where they have spent money to have illegal transporters sneak them into the country through a horrific experience. During the first six months of 2007 Yemen had roughly half...
French leadership of European Union to focus on immigration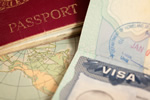 The rotating leadership of the European Union has now been turned over to the French government starting on July 1
st
2008. The French government has commented that they plan to use their time to focus on immigration reforms including strengthening their laws that help reduce illegal immigration as well as policies surrounding free...
President Chavez disagrees with European Union rules regarding immigration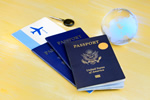 The President of Venezuela, Hugo Chavez, has called the new policies by the European Union regarding immigrants "barbaric."  The strict immigration policy announced by the European Union is opposite that of South American policies that encourage travel between countries without the use of a passport and who are full or associate members of...
Possible resolution for visa situation for TNK-BP personnel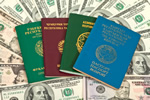 As tensions mounted between British company BP and their Russian joint venture partner TNK-BP over visa concerns it appears a resolution is in the works. The issue began when BP asked its Russian counterparts to apply for 150 visas for about 100 permanent employees.  The application for the visas was submitted only asking for 63 work...
Skilled labor continues to emigrate from the UK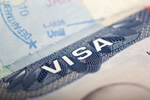 The reasons people list as to why they are leaving the United Kingdom are vast.  Some are not happy with the current political environment.  Others are being hit hard by the credit crunch and the rising taxes.  Some of those considering emigration simply are ready to retire and are not prepared to stay in the UK to do it. The United...
For those UK citizens that are looking to emigrate Canada is opening its doors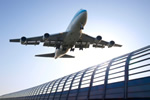 Canada has just launched an ambitious initiative to recruit fifty thousand foreign workers over the next year.  Officials in Canada believe that their stable economy and excellent services for the public will help to lure in those currently unsatisfied with their environment. ...


Emigration to the United States leaves towns in Mexico devastated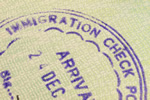 The last 15 years has been a time of study emigration in Mexico.  Many residents are leaving for the United States and in the wake of their exits some small towns in Mexico are slowly becoming forgotten.   One town that has been hit particularly hard is called Zacatecas which is located a few hundred miles northwest of Mexico City. ...
Points based visa system introduced in the UK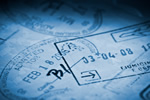 The United Kingdom has announced a new system based on the accumulation of points that will allow entrepreneurs, investors, and general skilled labor to obtain visas. Applications will need to be submitted for the program and each will be evaluated and awarded points depending on how questions on the form are answered. There will be...
Potential collapse of BP joint venture with Russia over visa dispute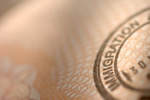 For the last several months UK based BP has been in intense negotiations to obtain visas for the roughly 100 permanent personnel working in Russia for the joint venture TNK-BP.  If visa issues are not resolved quickly BP could be forced to leave the joint venture in the power of Russian investors Viktor Vekselberg, Mikhail Fridman, German...
Russians consider emigrating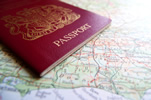 Even though the Russian economy has grown stronger over the last decade many who have directly benefited from this prosperity are still considering emigration. A survey conducted by the Levada Center indicates that nearly half of Russia's middle class would consider emigrating either for a short period or...


Getting your passport photo is now easier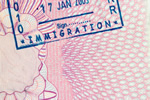 Gone are the days of waiting in line at the local passport office to have that notorious photograph taken.  The picture that will grace the pages of your passport for years to come no longer has to be taken by a stranger that forgets to tell you when he or she is taking the picture.  Now you can use your own digital camera to take your...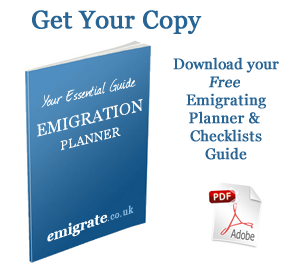 NEWS LINKS