June 2010 Emigrate News Archive
Archived Daily Emigrate UK News...
Employers Looking into Emigrant Workers May Need to Provide Healthcare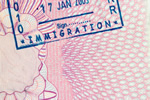 It now seems that employers who are looking to bring in emigrant workers to the UK may have to provide private health care insurance for them. This news comes under new government proposals. This has put a few companies on edge about the new rules. The UK government has said it will bring new emigration down to the tens of thousands rather...
Belfast Families the Target of a New Wave of Racist Attacks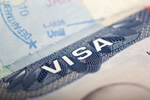 There are now fresh fears of a new upsurge in racially motivated violence in Northern Ireland. This news comes as Indian, eastern European, and Filipino families have been targeted in a series of racist attacks in greater Belfast. Just last year, repeated intimidation of Roma families in south Belfast resulted in more than 100 men, women...
UK to Put Emigration Cap on Skilled Workers From Outside the European Union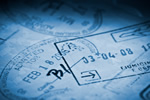 It seems that a emigration cap could soon be put on skilled workers from outside the European Union. This is, of course, seen as a negative thing for businesses in the UK. A cap on emigration to Britain from outside the European Union will be imposed from next month despite cabinet concerns that the policy could, in fact, harm the economy by...
British Population Sees Emigration Baby Boom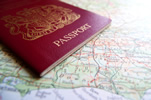 According to reports, Britain's fast rising population is now close to 62 million. This news came by way of an official count that was released this week. The number of people in the country went up by 394,000 to reach 61,792,00 by the middle of last year, according to the Office for National Statistics. This increase of 0.6 percent means...
Nigerian Asylum Seeker Now Faces Deportation After Assaulting Drunk Schoolgirl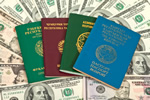 It now appears that a Nigerian asylum seeker is to be interviewed by emigration officials after he was sentenced at the Crown Court in Derry for assaulting a intoxicated 15-year-old schoolgirl. Apparently the man had assaulted the girl back in May of last year. Victor Ibeyo, the 42-year-old emigrant, lives at River View in Letterkenny. He...
Illegal Emigrants Found Living in Maidenhead Removed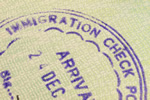 Apparently the UK Border Agency was able to find four illegal emigrants living in Maidenhead and was able to remove them from the country. Two men and two women, all Brazilian nationals, were found to have overstayed their visas. The people ranged in age from 20 to 47, and they were held in detention until they could be put on a flight from...
Survey Confirms UK as Hotspot for Asylum Seekers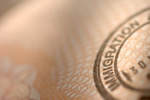 It appears that the UK has just recently emerged as one of the most popular locations in Europe for asylum seekers. Although people in the UK are saying that they have known this for a long time, most people did not know why. Well a new survey shows that asylum seekers are actually twice as likely to be successful in the UK than they are in...
Rejected Iraqi Asylum Seekers Beaten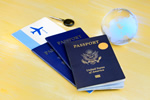 Apparently the United Nations refugee agency said that, on Friday, it was in the middle of investigating accounts by rejected Iraqi asylum seekers who were deported from Britain. Reports claim that they were beaten by British border agents forcing them onto a plane. A spokesperson for the agency said that they are looking into the accounts...
Rejected Asylum Seekers Still Feel Safer in UK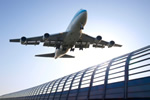 It appears that refused asylum seekers say that they feel safer being destitute and homeless in the UK than actually returning to their home country. The humanitarian group, the British Red Cross, published a report earlier this week on the hardships that face these rejected asylum seekers. This report does call on the government and all...
UK Asylum Seekers Are Facing Shameful Destitution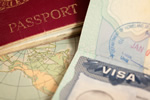 It now seems that a charity has warned that thousands of refused asylum seekers in the UK are suffering shameful destitution. The British Red Cross said that it had directly helped more than 11,600 destitute asylum seekers in the UK last year, and the number just continues to grow. The charity went on to say that emergency support for...
23 Illegal Emigrants Arrested in the UK During Emigration Crackdown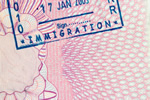 As many people already know, their has been a big emigration crackdown in the UK. Just recently British emigration officials arrested 23 Indians living as illegal emigrants. The arrests are all part of a bigger operation that was being conducted in west London and the east England town of Norwich. 22 of the Indian men were part of a group...
Residents in Wrexham Take UK Citizenship Test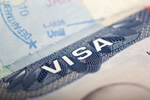 Apparently some residents in Wrexham have been given the chance to try their hand at a citizenship text. This is the same citizenship test that is given to foreigners if they want to make the UK their home. Apparently the test was being made available for people at the Wrexham Library as part of Refugee week. Aled Roberts, the Council...
Emigration Studies Continue to Warn Against Restricting Visas to Key Professions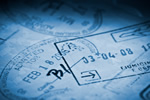 Yet more research has come forward and revealed the very negative impact that could happen to the UK if there are restrictions made to some key professions. These findings raise some very significant questions in the debate over emigration policies and what the new government should do. The leaders of all three main parties have already...
Popular Asylum Seeking Girl Faces Being Deported Back to Malawi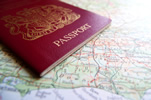 It now appears that a very well liked and very successful young girl, who is known as Precious, is now facing being deported from the UK back to Malawi. This girl has lived most of her life in the UK but now faces being sent back, partly because she is so successful and popular. The young girl, Tionge Mhango, and her mother, Florence, age...
UK Emigrants Now Subjected to English Test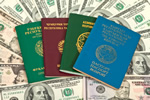 Apparently emigrants that are coming to the UK to marry or join their partner will soon be asked to take a language test first. This test is going to be given to all non-European emigrants. They will have to demonstrate that they have basic communication skills that enable them to deal with everyday life before they are given a visa. The...
Emigrant Living in the UK Slashes Prostitute's Throat After Paying for Sex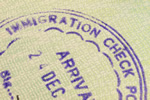 A court has just recently heard how a Czech emigrant living in the UK, slit a prostitute's throat with a kitchen knife after paying for sex. The emigrant left the woman for dead. Reports show that Jiri Machac, a 23-year-old emigrant, grabbed 29-year-old sex worker Kelly Turner around the neck and slashed her with a 12 inch blade. The...
Teenager Targets Asylum Seeker in Arson Attack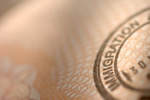 Apparently a teenager who set fire to a home of an asylum seeker has been ordered to be detained for 15 months. Natasha Shields, age 18, screamed abuse as she pushed flaming tissue paper through the letter box of the house in Stockton, which was occupied by a Kurdish family. According to the Teesside Crown Court, the young girl admitted to...
UK Emigration Set to Dip Below 100,000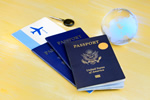 According to official figures, there will be a 6 percent drop in new claims for asylum stats and a 58 percent increase in the number of passports issued. Net emigration to Britain is set to drop below the 100,000 a year mark. This puts the government on course to reach its stated aim of reducing levels to tens of thousands rather than...
Experts Say UK Emigration Cap is Bad For Business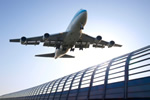 To a lot of people in the UK, the general view on emigration to the UK is pretty negative. This has to do a lot with recent election debates on the issue. However, it also had to do a lot with the very extensive coverage that the media has been doing on the topic. However, the proposed introduction of a cap on emigration by the new...
Flotilla Activists Now Face Massive Deportation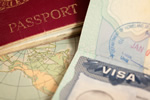 The deportation of activists, which does include more than 40 Brits, that were detained during the storming of an aid flotilla heading for the Gaza Strip is now underway. All of the 679 detainees that were taken off the ships during the Israeli military-led action, which saw nine civilians killed, will be deported within 48 hours. However, 50...
Record Number of Bangladeshis Get British Citizenship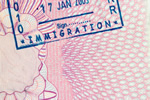 Many sources now claim that a record number of Bangladeshis were able to get British citizenship in 2009. On top of this, the highest number of emigrants were also granted citizenship, according to UK government figures. According to statistics released by the UK Home Office, 12,400 Bangladeshis were awarded citizenship in 2009. This is a...
Police Catch 16 Illegal Emigrants Trying to Sneak into the UK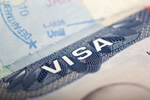 Apparently police have recently found 16 illegal emigrants that were caught trying to smuggle themselves into the UK. They were attempting to do this by breaking into a lorry that contained a £1 million, 200 mph racing car. UK Border Agency officers working in Calais discovered eight Afghans, four Iraqis, and four Vietnamese nationals...