June 2009 Emigrate News Archive
Archived Daily Emigrate UK News...
Visa Boycott Welcomed by Students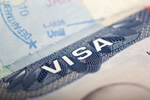 The FOSIS, also known as the Federation of Student Islamic Societies, in the UK have welcomed the decision to boycott the new visa intrusive rules. This boycott was a decision that came from the Universities and College Union. This new emigration rule makes all the education institutions accountable for all overseas students. This means...
Michael Jackson Dies, Doctor Being Questioned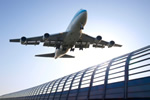 Last Thursday, at the age of 50, Michael Jackson, the King of Pop, passed away from a heart attack. Although Michael was not dead when he reached the hospital, he was in a comma and died soon after. Michael Jackson's doctor, who was on scene during the event is now being questioned by Los Angeles police department. The official autopsy for...
UK Needs 3,000 Emigrants a Year for Health Care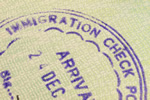 According to some new figures that were just released, the UK will need almost 3,000 foreign car workers to be recruited every year. This is a trend that is likely to continue all the way until 2030, or until the pay conditions in this sector improve. According to the Oxford University's Center on Emigration, Policy and Society, almost 19...
UK Says it Has Foiled Over 20,000 Illegal Emigration Attempts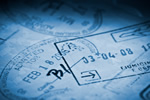 New figures that have been released show that the battle to protect the UK border is increasing. These new stats show that 20,000 attempts have been made by emigrants to enter Britain illegally. This is a huge jump in the number of illegal emigration cases when compared to the 7,500 cases that were seen in 2004. However, the number of...
Northern Ireland Sees Romanians Leave Due to Attacks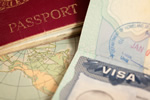 Right now in Northern Ireland, a hundred Romanians are preparing to leave their homes in Belfast and head back to Romania. The Social Development Minister, Margaret Ritchie said that 25 Romanians have already left and 75 more on going to leave very soon. As of right now, only 14 Romanians are expected to stay in Northern Ireland. All of...
Fines for Hiring Illegal Workers are on the Rise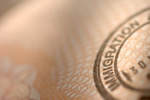 In the past few months, hiring illegal emigrants to work for companies has become a very risky affair. In fact, it has become an affair that is, not only risky, but very expensive. According to new figures that are out, a record number of 233 companies were fined just last year as the Government look to take full advantage of the new...
Gang Sets Up Fake Citizenship Ceremony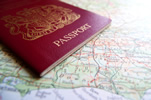 As way way to scam thousands of pounds out of Chinese emigrants, a gang staged a bogus British citizenship ceremony. The gang even went as far as to have people dress up as Home Secretary officials to make it look even more believable. The so called ceremony took place at the Central Methodist Hall, which is actually just yards from the...
UK Border Agency Busts Illegal Emigrant For Identity Theft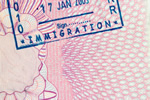 www.bia.homeoffice.gov.uk An illegal emigrant who had been living in Southhall has now been arrested and jailed for two years after stealing a mans identity and pretending to be him for more than a decade. The thirty-seven year old Indian national, Sukhjiwan Singh Burham of Erica Close, was finally arrested by officers from the UK...
UK Border Agency Says Hunger Strike is Under Control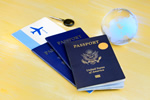 www.bia.homeoffice.gov.uk For the past two days, twenty people have been on a hunger strike at the emigration center in Bedfordshire. This hunger strike is in effect to protest the standard of medical care that is given. The 39 year old detainee, Melchior Singo of Malawi, said that people in the family unit would stop eating as of...
Amnesty for UK Emigrants Could Cost £3 Billion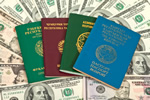 Reports now show that not granting amnesty to long term illegal emigrants could actually be costing the UK up to £3 billion. The Long School of Economics, the ones who published the report, said the move would not lead to a rise in emigration, but it would likely lead to a raise in spending on welfare services and, of course,...
Gatwick Emigration Center Breaks Out in Riot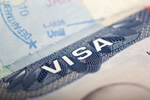 Late last week, prison staff, as well as fire fighters, got a call to report to the Gatwick emigration center. The call came in as out of control inmates ran around the center and started fires. Reports show that over 30 inmates ran amok in the emigration center and caused minor damage. The inmates also started a fire in the main exercise...
UK Government Awards New Contract for Biometrics Passports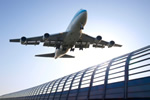 The UK government has just announced that it has awarded a £400 million contract to smart card specialist De La Rue to deliver the next generation of UK biometrics passports. The IPS (or Identity and Passport Service) said that these documents will give citizens added protection from identity theft, which studies have shown is one of the...
Britain's Biggest Human Trafficking Gang Busted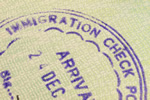 The members of Britain's largest human trafficking gang have finally been convicted of smuggling hundreds of Chinese nationals into the UK. Reports show that the gang would charge upwards of around £21,000 to bring these Chinese nationals almost 5,000 miles from their poor village to the UK in hopes that they would find a better...
UK Border Agency Says Two Human Traffickers Found Guilty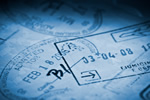 www.bia.homeoffice.gov.uk A couple from Mauritain have been found guilty of four different counts of human trafficking as well as three counts of employing illegal emigrant workers. The couple, Anbanaden and Shamila Chellapermal of Queens Gate, London, was accused of bringing in three women and one man into the UK last year. Just...
UK Visa System Reform to Entice Chinese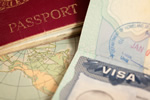 Right now the UK is examining another possible change to their visa system. This new change would enable more Chinese tourists to visit Britain as part of the wider tours of Europe. Although Britain is already an approved tourism destination, it is not part of the Schengen visa system. This is a system that gives Chinese tourists access to 15...
Congo Asylum Seeker Claims Being Beaten After Forced Return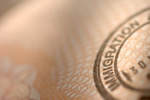 Blasise Kamba, age 28, was studying, working, and living in Stockton. One day he was taken to the detention center and told that he would now be returning back to the Congo. His two sisters Jeanine, age 16, and Leitisha, age 28, who Kamba had been caring for were told that they could stay. However, their future in the UK remains uncertain as...
Carrentals.co.uk Launches Expanded Affiliate Offering through Trade Doubler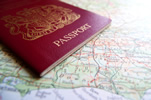 Carrentals.co.uk, the car hire comparison site, will now be expanding its amazing affiliate offerings for UK businesses with a 5% commission and market leading conversion rate of 4%. This affiliate offering is due to a new agreement with Trade Doubler. The announcement of this new agreement comes just after the launch of the affiliate...
Deported Drug dealer Peter McFarlane Comes Back to UK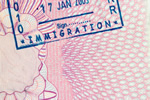 Just one year ago, a Jamaican drug dealer was deported from the UK for carrying firearms and drug offenses. The drugs were found after police raided his house in Northampton. It was here that Peter McFarlane, age 33, was caught with more than five wraps of cocaine on him. After getting a search warrant, police were able to search the house to...
Bogus Colleges Do Not Attract Terrorists, says Phil Woolas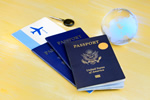 Phil Woolas tells MP's that bogus colleges are a problem in the United Kingdom, but not because of would be terrorists. These would be terrorists are much more likely to enter the United Kingdom to attend a genuine college or university than a bogus one. Phil Woolas did say that the government does accept the fact that there is a problem...
Emigration Judge Receives £300,000 While Off Work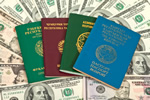 Mohammed Ilyas Khan has been off sick for nearly a year now on full pay, receiving more than £300,000. This is despite the critical report that has come back about his conduct. Reports have shown that the judge had an affair with his Brazilian cleaner. Just last year, the Britain senior judge of 63 years old showed very poor judgment when...
UK Border Agency Strengthens Border Control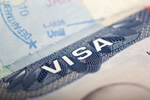 www.bia.homeoffice.gov.uk A new borders, emigration, and citizenship bill has been designed to help simplify the emigration laws and strengthen the borders of the UK. This bill is going to help bring together both customs and emigration powers. It will also help to ensure that newcomers to the UK earn the right to stay. Emigration...
European Union Adopts new Blue Card Scheme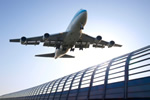 The European Union member states have now chosen to adopt a new blue card scheme to help attract skilled workers from outside the bloc, as well as take on measures to help sanction European Union employs who use black market labor. The European Union Justice Commissioner, Jacques Barrot, said that they are very glad that they have been...