June 2008 Emigrate News Archive
Archived Daily Emigrate UK News...
Central America emigration on the rise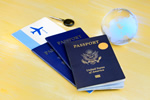 Surrounded by constant civil unrest that has turned into violence complimented by unstable natural situations in the forms of earthquakes and hurricanes many living in Central American countries are deciding to pack their bags and...


India looks into providing money for emigrants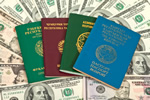 In order to help more emigrants succeed abroad the country of India is debating whether or not to create a new piece of legislation that would provide money to aide those who have chosen to go abroad.United States and Vietnam celebrate successful years of immigration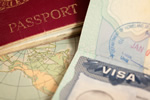 Immigration has been a common event and one of success between the nations of the United States and that of Vietnam. In fact in between the years of 1986 and 2007 there have been over 500,000 travelers who have picked up their roots and immigrated to one or the other country to take up residency this information was reported by the Vietnamese...
Canada to stop recruiting UK police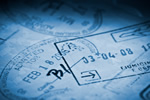 In attempt to bring in more experienced police officers Canada started to recruit from various United Kingdom agencies starting two years ago. The recruitment was a success as many Brits took up the offer to emigrate for a new life doing the same job in 'Canada. Staff Sergeant Skelton...


UK immigration changes concerns financial services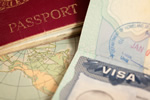 Starting Monday the first of the five tier immigration policy that has recently been passed in the United Kingdom will take affect. The first tier removes the existing and highly thought of program for high skilled workers. This tier will now make the immigration procedure easier for high skilled workers to gain...


Lebanon dealing with emigration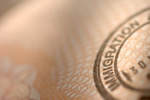 Based on research provided by the Sociology department at University Sainte Josephs which is located in Beirut, Lebanon as well as with the help of the research center, a recent study shows that Lebanon has a growing emigration issue. The research showed that 49% of Lebanese that fall between the ages of...


Australians are coming home from the UK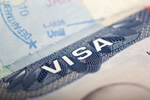 With the skyrocketing expenses involved with living inside of Britain more and more Australians...


Australia proposes immigration law changes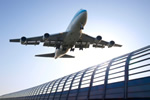 Many proposals were announced to amend current immigration laws in Australia to combat a number of issues that have been hot topics for the country. The...


No bond for non EU immigrants in Britain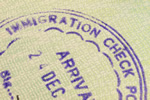 In order to help combat the growing number of immigrants who have stayed long past their visa expiration British government had been considering imposing some form of cash charge or bond to help increase the likelihood that the immigrant...


Tightened visa restrictions in the UK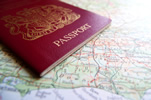 As immigration, often times illegal, continues to be a growing problem for the UK tougher visa restrictions are being implemented to help curb the issue. The government has announced that those living in the UK will now be forced to sponsor visiting members of their family. It will be the sponsor's responsibility to make sure visiting...
Germany losing graduates to abroad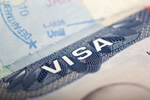 The largest economy in Europe, Germany, is starting to feel the effects on their economy of emigration. Germans Economy Ministry suggested that the nation is losing its skilled citizens to foreign countries due to taxes as well as more opportunities....


Ireland heading to a recession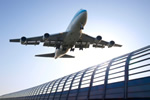 The chief forecasting group in Ireland, the Economic and Social research institute announced that it sees Ireland heading to a recession. The recession if it comes will be the 1st for the country since 1983.
New Zealand still visa free in the UK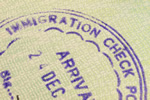 The new legislation that was proposed has been put on hold regarding the visa free immigration policy between the New Zealand and the United Kingdom. The policy currently allows anyone from New Zealand to visit the UK...


UK spending in Bulgaria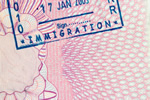 As more and more Brits are looking to emigrate new countries are becoming hot spots for immigration. France and Spain have remained popular locations but now a new country, Bulgaria is gaining ground as one of the United Kingdoms main choices for spending their...


UK completes online shopping for foreign homes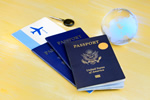 The popular search engine Google provides a tracking service called Google trends which can show popular searches in different areas. The United Kingdom has now taken the second spot on the list of the survey taken for citizens of a country who use google to...


Skilled Australians can take an extra year in UK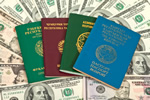 Starting at the end of June, the new immigration point system in the United Kingdom will allow for Australian workers who are highly skilled to stay for an extra year after their current visa expires. The current visa program allows highly skilled individuals...


US government had been investigating immigrants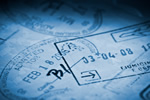 A law suit that was filed by the New York Civil Liberties Union is claiming that different branches of the government were possibly involved with violating the rights of immigrants by infringing their tight to privacy. The law suit is a product of a document...


Steward not able to visit Britain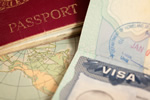 A planned trip to Britain this week to cover various marketing meetings and business events had to be called of as Martha Steward was unable to gain access to Britain due to her being denied for a visa related to the fact she had been convicted of a crime....


British pay penalty for family outstaying visa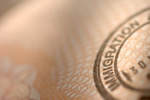 If you are planning to visit a relative in Britain over any holiday be sure not to over stay your visa for their sake. A new policy that is in the works is trying to put more controls over visitors from foreign countries over staying their welcome in Britain by...


Ireland preparing for emigration, unemployment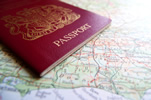 2009 is looking to be a year of Irish looking for foreign homes based on a new report published by Economic and Social Research Institute. The emigration numbers is expected to be the highest in the last twenty years and is being tied to the end of the employment gains the country has felt.
New EU Immigration laws under question in Latin America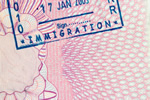 A new immigration policy passed by the European Union has Latin American immigrants concerned with the effects for its illegal population. The policy changes its current stance with those illegal immigrants who have been caught and now only provides two...


Nova Scotia Ministers questioned on immigration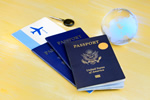 The Nova Scotia legislation is asking the governments public account committee to hand over any paperwork related to the Nova Scotia Nominee program which may have been failed to be turned over to the Auditor General Jacques Lapointe reported The Chronicle Herald. The committee is filing subpoenas that are...
Strain between Britain and Malaysia caused by Visa abuse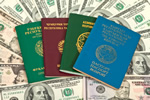 As Britain is facing a record high population growth, the country is also facing an increase in illegal immigrants. As the country is feeling the growing pains of the new influx of population, countries who abuse the system of visa is wearing the island nation...


Korea shuts down Visa Waiver program with Bangladesh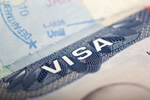 Due to an increasing number of visitors from Bangladesh staying long pass their welcome, the Korean government on Monday decided to put on hold its program involving visa waivers with the nation of Bangladesh starting on July fifteenth. The waiver program was...


Romania requires visas from Filipinos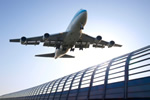 While most citizens of countries that make up the European Union enjoy the ability to leave their country to enter foreign soil without the need of visas or additional paperwork, Romania has announced that this is not the case for Filipinos. The announcement...


Ecuador immigrants in Spain not impacted by new EU law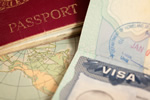 A law passed by the European Union which is directed at immigrants who are currently living within the countries that make up the European Union that do not currently have valid identification or papers to be in the country and in addition they refuse to go...


Japan and Brazil – 100 years of immigration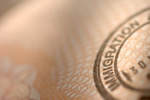 Japans Naruhito traveled to Brazil on Thursday to celebrate one hundred years of immigration between the two countries. The next in line for the Chrysanthemum Throne, Prince Naruhito will be in Brazil for 4 days in which he will stay in the countries largest...


Cancun could be deadly to Cuban illegal immigrants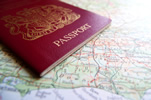 Within the last year there have been 3 Cubans who have been murdered in Cancun officially with the number expected to be much higher. The 3 murdered Cubans were all separate cases with no relationship. The Mexican officials who were involved with researching...


Even with Reforms, Cubans emigrating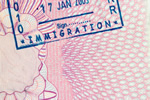 Cubans are heading out of the country at record levels even with the "reforms" taking place to help build a better economy as well as a safer country. The number of people leaving the country has not been this extreme since 1994 which is mostly remembered...


US Companies hoping for change for workers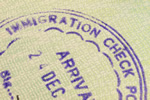 Currently the H1B work visa policy is designed to provide immigrants the ability to come to the US for a period of no longer than 6 years that fall into the high skill category. Those students who have come to the US from foreign countries can also stay using...


UK tries to compete with the US for Indian students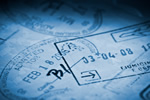 For those students in India who are looking to further their education on foreign soil, the United States has been the popular and most common choice. The introduction of the Indian students to the US system has provided a constant flow of new diverse...


Immigrants do not benefit from US tax breaks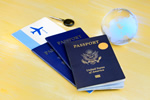 When the US congress defined the US tax break legislation they wanted to ensure that illegal immigrants did not get any of the money. To complete this they required each person to provide a social security number with the filing in order to receive the tax...


Canada one step closer to new immigration policy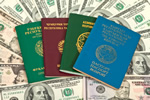 The new immigration policies that would promote allowing skilled workers gaining entry into Canada has taken one more step into getting passed today when it received support from both the Senate and the House of Commons. The changes to the immigration policy...


Modi still not able to attend US event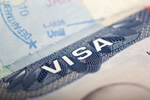 In 2002 Chief Minister of Gujarat, Narendra Modi was refused a US visa due to his involvement in hate crimes within his own country. The crimes which were anti Muslim killed 1,169 individuals of which most were Muslim. Modi was considered involved as he did not...


Bulgaria secures visa program with US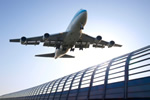 A temporary agreement was signed today between Bulgaria's foreign minister Ivailo Kalfin in addition to the United States Michael Chertoff who is the homeland security secretary to establish a visa waiver program between the two countries. Homeland security...


Fallout starts for New Zealand's former immigration chief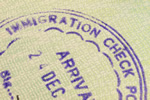 New Zealand is starting to feel the drama and fall out from a scandal involving their former chief of immigration, Mary Anne Thompson. An investigation led by the ONE News found that Mary Anne Thompson had received...


Malta losing its skilled workers to immigration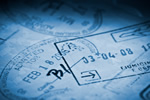 The country of Malta is starting to see the effects of immigration in their island country. Of the 326 doctors that graduated in the last 5 years, 211 still reside within the country of Malta, the rest has chosen to leave their home country and start a career...


Emigrating British citizens get to keep their retirement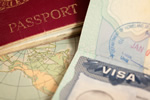 After years of hard work, many British workers built up large pensions to live out their retirement years. These UK pensions kept them from being able to immigrate to foreign countries in fear of losing their nest egg due to high cost of moving and fees...


Vacationers from Pakistan looking elsewhere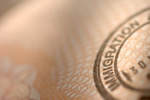 With new and tougher laws in place in many of the countries in North America, those who had normally traveled to the US and
Spain remains one of the top places to emigrate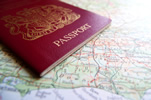 A recent review of popular places to emigrate has shown that Spain still remains a top favorite for many. Spain

Japan is now looking for immigrants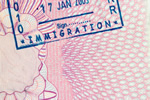 With the amount of youth dwindling each year, Japan is looking to increase its immigrate population in order to offset their aging population. The increase raises their acceptable percentage to ten percent of their entire population to be immigrants. This new...


Visas come easy for models in the US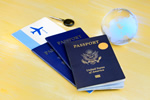 An United States Congressman is try to push through new work permits for the US that would allow special visas for fashion models from foreign countries. The congressman from New York has personally been involved with many high profile beautiful woman in his...


Crime leader attempted to buy US Visa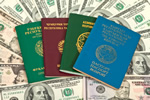 Chihiro Inagawa who was one of the leaders of Japans 3rd biggest gang attempted to purchase a United States Visa for one million dollars. Inagawa was trying to receive the visa in order to get into the country and receive a liver transplant from UCLA...


Immigration aiding UK economy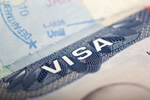 While concerns about the number of citizens from UK have been growing, a recent study has shown that with the help of the current boost in foreign workers taking up residency in the UK has actually helped the British economy by almost 1,650 pounds a person. The...


No more visas for Ecuador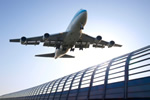 In attempt to increase the tourism market Ecuador has decided on Wednesday to no longer require visitors from foreign countries to obtain a visa in order to come in to the country. This decision was made by the president of Ecuador, Rafael Correa. The order...


Nova Scotia's immigration policy raises concerns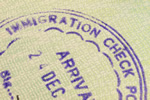 A recent audit of Nova Scotia's immigration program has raised concerns with the results showing failures to properly verify employers who were granted 6 month work residency as well as properly documenting and tracing the fees that had been paid by the...


UK buying up foreign properties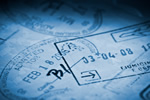 With the recent numbers showing close to two million Britons emigrating from the UK it should be no surprise that the number of British investors who are also looking to foreign shores has increased. A recent report by DataMonitor shows that the investors from...


Visa fees increased in Australia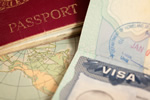 Effective July 1st there will an increase in the fees collected for the processing of visa applications. Depending on the tier your visa falls has an impact on how much the new charges can impact you. Skilled visas were raised from $2,060 and up only...


Canada passes immigration reforms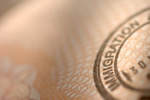 Canadian conservatives have pushed through a immigration reform, Bill C-50 which will grant highly skilled immigrants for example a doctor, to be able to gain entry quickly in their borders while making it more difficult for less skilled workers. The law was...


Forgiveness immigration plans empowering countries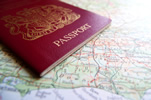 In certain area of the world illegal immigration has become common that many lawmakers struggle to find the right controls to keep their borders protected. Spain, Portugal and Italy have chosen a different route in handling the illegal immigrants. The countries...


Background checks slow going for the US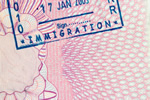 As a result of the attacks on 9/11, the Federal Bureau of Investigations in the United States has fallen behind in their background reviews for immigrants who are attempting to move to the US or receive citizenship. The results of this backlog of work has...


US government contractors to use new system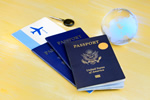 On Monday, a new order issued from President Bush has required all federal contractors to be involved in the Department of Homeland Securities new system which can confirm the immigration standings of their employees. This will help to increase the...


Emigration on the rise to protect wealth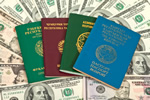 Due to the current economic conditions in South Africa, many wealthy residents are considering leaving in order to protect their money from fees assessed by the government. The exchange control restrictions in place in South Africa can control how and...


Nigerian leaders calling for regularization of visas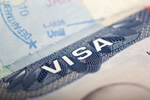 Last week, Foreign Affairs Minister Chief Ojo Maduekwe called upon all countries to increase regulations surrounding visas for any Nigerian that may be residing within their borders without a valid visa. Supporting Maduekwe, Former Foreign Affairs...


Immigration question sparks conflict in New Zealand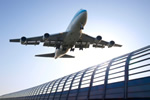 Overturning a decision to deny residency to 2 hotel workers has brought serious concern and attention to the New Zealand Immigration Services today. The decision NZIS made was contrary to their policy due to the fact that the foreign workers had been...


Emigrations negative impact on nations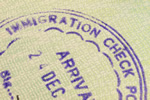 As the demand for skilled labor increases in Western European countries the fear is that those emigrating to fulfill the need will harm their native country. This is just one topic up for discussion this year at the Munich Economic...


Lisbon Treaty discussed in Greece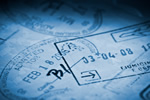 With the Lisbon Treaty being put to the test next week, French President Nicolas Sarkozy discussed the highlights of the treaty as well as immigration changes with its ally, GreeceUK immigrants pay more to visit India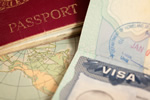 Due to a new handling fee introduced by VFS Global, India's new contractor in charge of issuing Visa's formally done by the Indian High Commission, future British travelers applying for visa's can plan to spend more than the 700,000 Britons that visited...


Beijing cleaning house before Olympics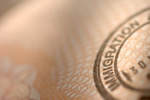 In an attempt to increase their national security, China has taken what many believe to be extreme...


Australian road show set to lure new immigrants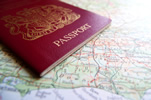 In an attempt to attract many highly skilled laborers from the UK, the government of Queensland...


US tightens visa rules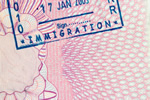 Starting in January all citizens from countries that are part of the United States visa waiver program will be required to register with the US government within 72 hours of departure....


Midwives emigrating away from UK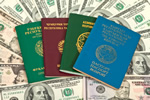 Attracted by the shorter work days of Australia and New Zealand or the increase in pay offered in other countries like Saudi Arabia and Canada, over 2300 midwives have decided to pack their bags and leave the UK. At an...
Immigration law changes causes impacts to Nigeria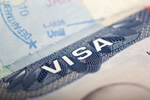 Changes to immigration laws in the UK have turned out to be the most significant revisions to impact Nigeria in almost 100 years. The changes surround three main topics, 5 tier point system, strict penalties, and tougher testing. The 5 tier point base system...


The UK in need of IT immigrants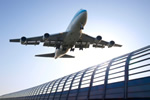 As the UK works to position itself as a leader in the technology industry, according to new research, the country will need to start attracting more immigrants with IT backgrounds in order to do so. The research conducted by The Work Foundation determined that...


One out of every five plan to emigrate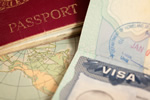 A survey of South Africans recently found that 20% are planning to leave their country or have put serious thought on the topic according to Synovate, a world market research company. The main factors that were found to be the reason was related to the...


Study before emigrating to Britain, Australia or Canada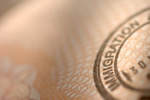 The examination required by immigrants to show English proficiency in both Britain and Australia and soon to be Canada is known as IELTS. The International English Language Testing System exam is considered by most immigrants to be one of the most rigorous and difficult immigration exams required to be passed...
Fine dining is only going to get better in Australia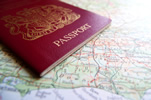 Popular chef Gordon Ramsay who currently lives in the UK has said that he has had his fill of the country and is ready to move on. Ramsay who has become a household name thanks in part to his extremely popular television show, Kitchen Nightmare, has said that his plans are to move to Australia and retire....
BBC Pundit departing for Canada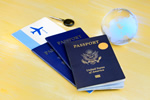 Popular football personality with the BBC, Gavin Peacock has decided to retire from his role at the end of the Euro 2008 season later this summer. Peacock has decided to take a drastic change in his career behind the microphone. The 40 year old announced his...


Immigration debate surrounded human rights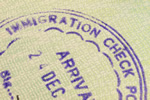 While many on the right side of the political spectrum want strong controls on immigrant, the left side fights to keep the policy loose and open. Attended by a mostly liberal audience, a lively debate over the weekend paired David Conway, from the Institute into the Study of Civil Society and Kathleen Newland, from the Migration Policy...
Swelling population linked to 3rd world migrants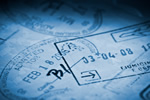 Between 1991 and 2006, research by the Office of National Statistics showed that 2.3 million immigrants took up permanent residence inside of Britain. While many believed that the growth in population was mostly immigrants from Eastern Europe, the study showed that in fact only 205,000 of the 2.3 million immigrants were originally from...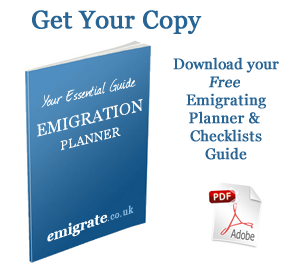 NEWS LINKS