May 2010 Emigrate News Archive
Archived Daily Emigrate UK News...
Asylum System Faces Chaos due to Delays in Payment of Legal Aid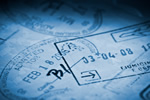 The government has just recently warned that the asylum system does face chaos due to delays in the payment of legal aid. The Refugee and Migrant Justice said that it's facing a cash crisis, because a growing proportion of its legal aid is now only paid upon completion. The charity is actually the UK's largest provider of free legal advice...
UK Sees a 9 Percent Drop in Long Term Emigration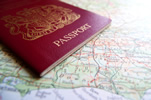 Apparently the UK has finally seen a drop of 9 percent in long term emigration. This drop came in the year up to last September, according to new figures. About 503,000 people came into the UK over this period. This is a smaller number than the 555,000 that came in during the previous 12 months. Data from the International Passenger Survey...
Harmondsworth Emigration Removal Center to Double Capacity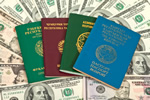 According to reports, the Harmondsworth emigration removal center will be able to hold 630 detainees at one time. The capacity of this emigration center, which is the main detention center near Heathrow, is to be doubled. This makes it the biggest processing and deportation center in all of Europe. Harmondsworth emigration removal center...
Illegal Emigrants Use Bernie Ecclestone's Formula One Convoy to Sneak into the UK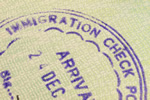 Apparently a group of illegal emigrants were able to sneak into Britain by hiding in Formula One boss Bernie Eeccelstone's convoy that was returning from a Grand Prix abroad. The lorry drivers were completely oblivious to the stowaways hiding in one of their trucks. There were five illegal emigrants, believed to be from Eritrea in northern...
Emigrants Described as Filth by UK Teacher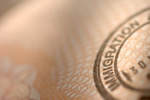 Recent reports show that a BNP member posted comments on the internet that went on to describe some emigrants as savage animals and filth. These comments were posted while the member was working as a technology teacher. The General Teaching Council went on to hear that Adam Walker used a school laptop to access an online forum, in which he...
UK Gay Equality Organizations say Asylum Seekers are being Turned Away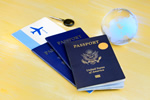 According to a leading UK gay equality organization, gay asylum seekers who have been raped, tortured and threatened with death because of their sexual orientation in their home country are being deported. They say that they are being deported because of systemic discrimination in the asylum system. One report, called NO Going Back,...
Five Illegal Emigrants Found Trying to Sneak in by way of Refrigerated Lorry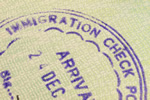 As many people already know, people will do whatever they can to try and sneak into the UK. This includes stuffing themselves into a refrigerated lorry and hoping that they get to the country without freezing to death. Just recently, five British-bound illegal emigrants made a very desperate mobile phone call for help this week after...
UK Border Police Stop 25 Illegal Emigrants on Lorry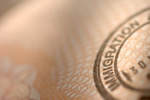 It now seems that border police were able to discover and stop 25 would be illegal emigrants that were crammed between bottles of wine in the back of a lorry as they attempted to enter the UK. The 25 emigrants were men from Afghanistan, Syria and Iran. They were discovered in Dunkirk, France by the UK Border Agency. The men were discovered...
Two Pakistani Men Cannot Be Deported From UK Despite Being a Danger to National Security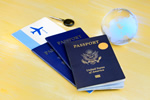 Reports now show that two men, who are regarded as a serious danger to national security, cannot be deported to their native Pakistan. This is because the men face the risk of torture in their homeland. The Special Emigration Appeals Commission said that Faraz Khan age 26, and Abid Naseer, age 24, cannot be forcibly removed to Pakistan....
NRIs Expect to See Emigration Cuts and Pro Rich Policies with New UK Government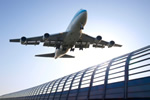 It now appears that NRIs are not very happy with the new Conservative-Liberal Democrat government. This is because the new British government will probably come down very hard on emigration and introduce economic policies that help the rice. Also, it is said that the Tories normally come down hard on people from India. It is estimated that...
Emigration Boom Causes UK Population to Rise 3 Million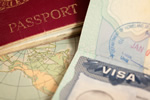 According to new stats, Britain saw a rise of over three million people. These same reports suggest that a majority of these people were emigrants. During the 13 years of the Labour party regime, some feel that emigration has been out of control. This is what led new Prime Minister David Cameron to promise a cap on non-EU emigration. The...
New Coalition Government to Stop the Detention of Asylum Seeking Children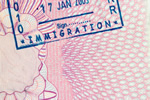 Some young asylum seekers that come to the UK, try everything in their power to forget what happened to them. This happens to be the case for Umair Umar, who recalls very little about what he went through at Dungravel, a Scotland emigration detention center. The 14-year-old and his family were held at the Lanarkshire facility for one night...
New UK Government to Put Annual Cap on Emigrant Numbers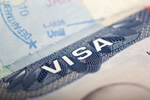 It now appears that skilled professionals and students from India will find it a lot harder to come to the UK as the new David Cameron Government puts into place the Conservative party's emigration policies. These are the same policies that seek to reduce the annual amount of emigrants that come to the UK. The emigration policy of the new...
Failed UK Asylum Seeker Jailed for Killing Elderly Pedestrian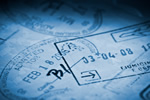 Reports have now shown that a failed asylum seeker, who went on the run after knocking down and killing an elderly pedestrian in Leeds, has been jailed for at least three years. Takeaway chef, Tian Bin Xue, age 37, reversed into Olive Stephens and dragged the elderly woman under his car before running over her and driving away. Olive...
UK Policy on Lesbian and Gay Asylum Seekers Challenged in Supreme Court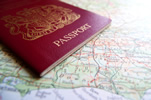 It now seems that the laws that say gay and lesbian asylum seekers can be returned to countries where they may face persecution will be challenged this week in the UK's highest court. The supreme court is to start a three day hearing of two separate cases brought by gay men – one from Cameroon and the other from Iran. They are appealing...
Emigration Had Little Influence on UK Voters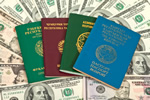 According to analysts, emigration had very little influence in the outcome of votes. This is a matter that many people believed to be one of the main things that people were going to be looking at when voting. This touchy matter was a big struggle for all the parties. However, this brings up a very good question... How could such an...
British Man Fighting Deportation from Canada Due to Child Prostitution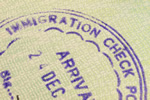 Although there are a lot of people that are fighting to get into the UK, there are some people that are fighting to stay out. This just so happens to be the case of a British man who is currently living in Canada. He is soon to be deported for hiring child prostitutes and stalking young women. Seymour Garfield Grey, age 50, was born in...
Civil Rights Activist From Iran Could Face Death if Deported from the UK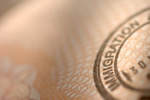 Reports of an Iranian civil rights activist who is due to be deport form the UK today have been flooding the internet. Apparently this civil rights activist could face the death penalty and fears of being murdered by her family in an "honor killing" if she gets sent back. Bita Ghaedi, age 34, fled Iran to the UK back in 2005 to escape...
Emigration Becomes Taboo Subject in Britain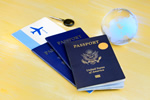 Right now, in the UK, the economy is still seen as the main point of interest for voters in the general election. However, another very closely related issue is not something that a lot of people go around talking about. Many Brits admit that they feel that emigration is a subject that is hard to discuss without sounding racist. During the...
Experts Say the UK Will Get 1 Million More Emigrants By 2015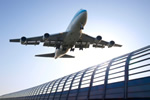 A new study has come forward and claimed that the UK will actually get more than 1 million more emigrants by 2015. According to the study, Britain's emigrant population will jump from 62.2 million up to 64.3 million between now and 2015. This is what is claimed due to the Labor government's new open door policy on emigration. The study...
Liberal Democrat Nick Clegg Angry Over Attacks on Emigration Policy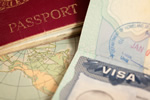 It now seems that Nick Clegg has come forward and said that he is incredibly angry with Gordon Brown and David Cameron and their attacks on his party's emigration policy. The Liberal Democrats have a plan to allow illegal emigrants who have been in the UK for 10 years to earn citizenship. This plan has been labeled an "amnesty" by their...