May 2009 Emigrate News Archive
Archived Daily Emigrate UK News...
UK Sends Asylum Seekers Back to Congo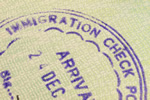 The UK has chosen to send back almost 10,000 Congolese asylum seekers Some of the asylum seekers are at risk of being forcibly removed from the UK. Sending people back to the Democratic Republic of Congo was suspended back in 2007. However, now it has been recently resumed. The revelations about possible torture that go on in Congo came as...
Dead Illegal Emigrant Kept in Freezer for 20 years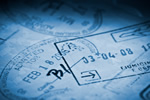 An elderly woman, age 83, has been questioned by police after finding a dead body in her London home. The police questioned the woman after allegedly keeping her mother's dead body in her freezer for almost two decades. After entering into the woman's apartment, the police found the lady's mother wrapped in a black bin liner, inside a...
UK Border Agency Receives Emigrants from Illegal Brothel Raid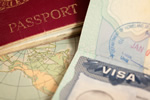 In Newmarket, police raided a flat that was thought to be used as an illegal brothel. The police chose to raid the flat after receiving information that the place was being used as an illegal brothel. During the raid, the police arrested a 38-year-old Chinese woman and a 35-year-old Chinese man. The pair that were arrested had no fixed...
British Medical Association Warns Of Emigration Rule Change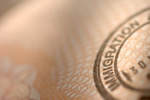 The emigration rule change has caused the British Medical Association to worry about patient safety. They went on to say that the recent changes to the emigration rules could actually lead to a very serious shortage of doctors and add more pressure to the existing staff. The new emigration rule change has now restricted international...
Home Office Investigates Pakistani College Scam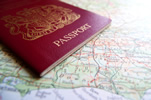 An investigation led by the Home Office is underway, involving a Pakistani gang that is alleged to have pocketed millions of pounds by enrolling hundreds upon hundreds of men for a bogus UK college. One of the men that is thought to have helped plan out the whole scam, Mir Ahmad, was arrested late last week. Some sources say that the man...
Carrentals.co.uk Keeps Strengthening with 50% Growth in Q1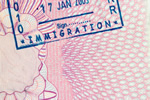 When it comes to car hire comparison, few sites are as big as Carrentals.co.uk. This is something that has been proven in the report that was just released by Carrentals.co.uk. The site is ahead of its budgeted revenue target by 50%, despite the credit crunch. The site is also up 30% for year on year revenue for the first quarter of...
Home Office Sees Huge Increase in Asylum Claims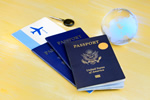 The number of people who are coming to the UK to claim asylum has shot up. Official figures show that asylum applications have increased by almost 27% for just the first three months of this year. The Home Office figures, between January and March, show over 8,380 asylum applications. This is the highest number since 2004. The amount of...
Illegal Emigrant Gets Life For Murder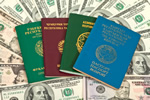 The two mutilated bodies of Xi Zhou (age 25) and her boyfriend Zhex Xing Yang (age 25) were found dead in their flat on Croydon Road. The murder took place back on August 9, 2008. Guang Hui Cao (age 31) from Castle Close, Morpeth, Northumberland, had denied having anything to do with the killings. However, after a trial, Justice Wilkie...
UK Turns to Emigration over Need of Pharmacists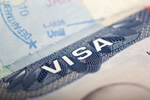 The lack of qualified pharmacies around the UK is no secret to many people. Despite the fact that unemployment rates are on the rise, the UK may have to turn to emigration to fill the pharmacist spots. The HR director of Lloyds Pharmacy, Fiona Morgan, said that the industry itself is doing all it can to have private sector pharmacists...
Asylum Policy In Britain Failing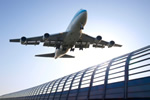 A new report that was just released this month shows that the policy that is forcing vulnerable asylum seekers into destitution is failing all across Britain. The study shows that making people destitute is not forcing them to go home. Instead, these people would rather live on the streets of Britain, because they fear their own country so...
UK Border Agency Cracks Down On Colchester Restaurant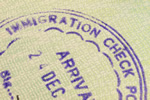 www.ukba.homeoffice.gov.uk The bosses at a Colchester restaurant will be given the largest ever emigration fine handed down by the UK for the offense of hiring illegal emigrants. This fine is set at £96,000. Anthony Lam, Phing Woon Pun, and Bo & Sum Ltd were all found guilty on May 12 of six offenses contrary to Section 8 of the...
Asylum Seekers Run Out of Lorry After Arriving at Beech Hill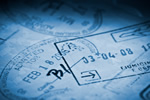 A manhunt is underway after more than a dozen asylum seekers burst out of a lorry after it arrived at its destination at Wigan Factory. An immediate lock down was staged by Milliken Carpets at Beech Hill to find the illegal emigrates. Despite this, some of the fugitives were able to scale the fences and gates and escape to freedom. Out of...
Deportation Protesters Block Heathrow Colnbrook Detention Center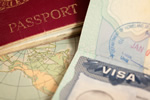 A group of deportation protesters tried to block the path of coaches that were leaving Colnbrook Detention Center near Heathrow with failed asylum seekers. These failed asylum seekers were set to be returned to Iraqi Kurdistan. A chartered flight was due to leave from the airport today carrying more than 60 failed asylum seekers. 45 of...
Illegal Emigrants Rush Trucks Heading to Britain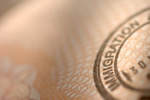 Just a half a mile away from the ferry terminal in Calais, on the A26 Autoroute des Anglais dual carriageway, many UK bound lorry drivers make the mistake of slowing down to a crawl. Sometimes this can not be helped when the traffic gets backed up. One such truck, that found itself coming to a crawl, was swarmed by almost 100 illegal...
Illegal Emigrants Swarm UK Bound Lorries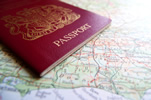 Over 100 illegal emigrants caused a lot of chaos as they tried to make their way onto UK bound lorries that got caught up in a traffic jam. The traffic jam happened just about a mile from the ferry terminal in Calais over the weekend. The emigrants are now desperate to get into the UK now that the French have cracked down on the small...
Calais Opens Welcome Centre for Emigrants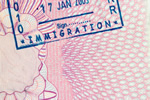 The French government chose to open a welcome centre to help emigrants who want to stay in France. However, after the opening of the centre, it failed to receive even a single inquiry. Some experts say that this is proof that emigrants only have one destination in mind, and that is Britain. The state funded welcome centre is the response...
Illegal Emigrants Seconds From Burning To Death on Chemical Tanker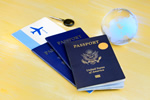 Twelve illegal emigrants were just seconds from burring to death with acid while trying to sneak into the UK aboard a French chemical tanker. This is just the latest in a long list of almost horrifying incidents that show just how desperate some foreigners are when it comes to sneaking into Britain. Calais factory workers were just seconds...
UK Border Agency Raids Help to Free Sex Slaves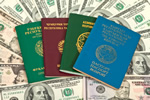 www.bia.homeoffice.gov.uk Many sex slaves have been freed after raids headed by the UK Border Agency, which has helped to break up a network of organized criminals that were transporting women around the country for sexual slavery. This is one of the biggest operations of suspected human trafficking that Scotland has ever seen. Police...
Catholic Church Backs Amnesty for Illegal Emigrants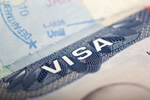 The Catholic Church in Wales and England have now urged people not to vent any of their frustrations on emigrants during the recession. In light of everything that has been happening, the Catholic Church is giving its support for amnesty for thousands of illegal emigrants who are already in the UK. The main goal of the church is to make...
UK Government Worried Over the Message of Amnesty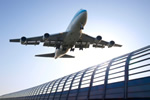 Today a group of about 20,000 people will walk together to Trafalgar Square with many banners that simply read, "Strangers into Citizens." This is a call for a movement that is considered by many to be practical, humane and of obvious benefit to the UK. This is a call to grant amnesty to the emigrants that are already living in the...
UK Border Agency Upset Over Asylum Seeker Hit and Run Escaping Deportation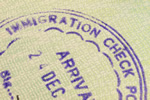 www.bia.homeoffice.gov.uk Asylum seeker Aso Mohammed Ibrahim escaped deportation after a hit and run back in 2003. Amy Houston, who was the 12 year old schoolgirl that was hit by Ibrahim's car, got trapped beneath the wheel and ran over. After hitting the young girl, Ibrahim drove off and left her for dead. However, the young girl did...