May 2008 Emigrate News Archive
Archived Daily Emigrate UK News...
Immigration Has Little Positive Effect On British Economy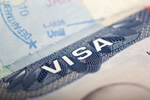 A new study endorsed by a House of Lords committee has found that immigration has had little or no positive effects on the British economy. This comes in the wake of much debate resulting from the recent surge of immigrants into England.  Currently over 190,000 people from foreign lands migrate to England yearly in search of jobs. In the...
New British Immigration Laws To Go Into Effect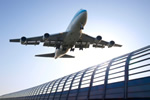 The United Kingdom is set to put into law the next phase of its new immigration laws based on a point system.  This comes in the wake of a controversial report which states that immigration has had little or no positive effect on the economy. The new points system is an effort by the British Government to encourage skilled migrant works...
The Increase of the British Jewish Population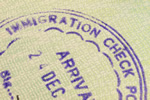 For the first time in fifty years the Jewish population in Britain is on the rise.  By the second half of the 21
st
century the population of strictly Orthodox Jews will outnumber their secular counterparts. The Jewish studies centre of Manchester University published their research on May 20, 2008 which states that there are...
Two million citizens have moved out of Britain in the last decade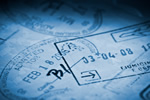 On May 20, 2008, the Office for National Statistics released that over the past ten years there have been almost two million Britons who have moved abroad.  In 2006, the number of Britons that emigrated was over 200,000.  This made the total number of Britons that have moved abroad to 1.97 million between the years 1997 and 2006. This...
British companies contemplate move abroad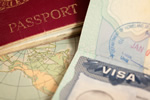 In a bid to pile pressure on the Government for tax concessions, British companies are threatening to move to more tax friendly countries.  After a recent decision to allow pub companies to invest their properties in tax-shielding trusts, it looks like the pressure is starting to work. For the average company paying tax in the UK, a move...
The Map of UK Immigration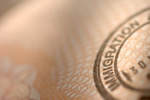 A recent BBC release has revealed information proving that recent immigration into the UK now makes up more than half of the growth in Britain's population over a ten year span. The Institute for Public Policy Research released the latest study of the 2001 Census that shows over a two million population increase that includes about one...
Tighter Rules for Foreign Workers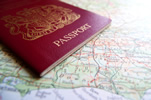 UK officials announced they have increased the regulations concerning potential incoming workers trying to fill job vacancies in Britain. As of now, all companies based in Britain will be required to show they have not been fill open jobs with a native worker and then show evidence that they have advertised within the UK for the job...
UK HSMP Pleases Politicians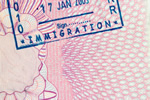 Several political groups seemed to happy with a recent court ruling that brings aide to thousands of visa holders in the immigrant program directed at higher skill workers. The future of these people being allowed to remain in the UK has been uncertain until the HSMP ruling. The program is part of the new five tiered immigration system...
Scotland May Be Favoured by UK Tier Schemes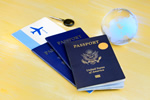 In a recent interview Trevor Phillips, with the Equality and Human Rights Commission said that a great deal of Britain's new immigration plans will may indirectly benefit Scotland by allowing more foreigners more choice in where they migrate too and specifically for those who desire to work in Scotland. Possible migrants must qualify for...
Skilled Migrants Drawn to UK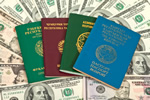 The numbers of higher skilled workers considering migrating into the United Kingdom continues to grow. Actually, the number migrating into the UK recently seems to be exceeding the number leaving the country. This information is from a new study by the Organization for Economic Cooperation and Development. The report is good news to UK...
Rules for British Citizenship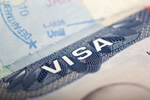 UK officials have recently made changes to the current rules for migrants interested in acquiring British citizenship. These changes include a trial period for potential new citizens, migration payments and tough penalties for those in the trial period who commit criminal acts. Home Secretary Representatives said the new rules for...
Doctors Barred from Tier 1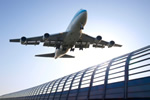 Part of Britain's new Tier 1 in a five tier immigration system may leave many medical doctors from outside the European Union blocked from entering the UK. Tier 1 is part of the Highly Skilled migrants rule and the new restrictions were announced by the Home Office in early in 2008. The new guidelines are expected to decrease the number of...
UK to Use Fingerprints with Visas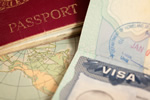 A newly implemented a global identification system was recently implemented that requires the visa applicants to submit fingerprints which will be used to compare against UK databases. The system utilizing fingerprints went into operation months ahead of schedule in about 100 countries. Already the government has proclaimed it a success...
UK Emigration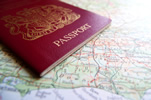 Emigration in the United Kingdom is at an all time high. In 2006, four hundred thousand emigrates...


Emigration in the UK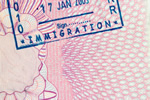 British nationals are moving from the UK in droves. This is the highest emigration out of the United Kingdom since the First World War. In 2006 more than...


The UK Benefits from Immigration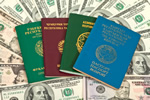 Recent studies show the British economy has been enhanced by the increased levels of immigration from foreign countries in the past decade. As a result of the higher numbers the UK has seen lowered inflation and interest rates as stated in the new report issued by The Work Foundation Today Britain. The study results show UK immigration...
UK clamps down on the employment of illegal immigrants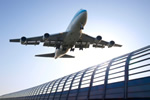 Certain UK officials are attempting to make it more difficult for people who are residing in the UK illegally to stay. Plans call to prevent these people from seeking out medical benefits, housing and even obtain jobs that should go to legal immigrants and native born residents. Plans include giving notice to people who are in the country...
UK Emigration and Retiring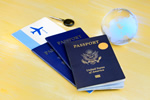 Nearly two million Britons have emigrated abroad during the last decade. This figure includes, predictably, a large number of retirees (but not all of them being at retirement age).   The rest of the emigrants include those who move abroad for a change in lifestyle, and those who gained citizenship in Britain, and then returned home. The...
Tier 2 Visa Details in UK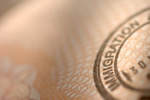 There are new details about the upcoming Tier 2 visa that is for skilled workers that was published by the UK Border Agency. Tier 2 is the one that is supposed to be replacing those current work permits that can be found in the UK. Also in autumn of 2008 it will be replacing the international intra-company transfer regulations. In the UK...
Visa regulations set to tighten Britain's immigration system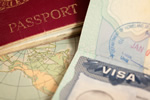 The UK has recently begun to create tighter laws and regulations in regards to migrants who are considering applying for job vacancies in Britain. For the most part, the tightening of immigration and visa laws are welcome. Statistics show if the new guidelines had been used in regards to applicants from the past year almost 20,000 fewer...
Immigration Benefits British Economy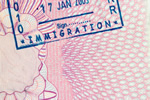 The British economy has seen great benefits during the last decade from the high levels of immigration. As a result of the high immigration levels, has seen both its inflation and interest rates lowered, says a new report issued by city-based think tank The Work Foundation Today...


UK Benefits From Emigrants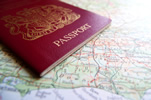 There is a report put out by the non-profit organization known as The Work Foundation and according to this report over the last ten years the UK economy has greatly benefited from the high rates of emigrants they receive. here has been no hard evidence found stating that the migrants are negatively affecting the labor market. The report...
Jobs and Immigration – A New System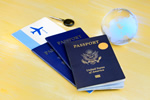 The Home Office has said British employers will soon have to prove that there are no British workers available before they fill a vacancy with an immigrant worker from outside Europe. The extreme measures are the second stage in the new points-based immigration system under which only those immigrants...


Immigration restrictions result in loss of seasonal laborers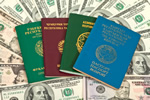 New restrictions in immigration numbers and the falling value of the pound are both contributing to a lack of foreign fruit pickers.  Leading farmers have forewarned that the amount of seasonal summer laborers will decrease this summer as a result of these restrictions and consequently millions of pounds worth of Britain's fruit and...
Emigration figures show no signs of decreasing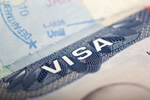 According to the Office of National Statistics 4,000 Britons emigrate abroad each week, the highest level of mass departure the UK has seen in 50 years. The National Statistics office stated that New Zealand, Australia and Canada are popular emigration destinations for young professionals and skilled workers aged between 25 and...
Castros Daughter Speaks Out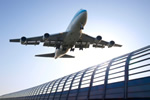 When it comes to traveling abroad the individuals that live in Cuba and want to go to the UK or anywhere else then they will have to get permission in advance. The communist authorities that are in Havana have stopped Yoani Sanchez who is a Cuban blogger from traveling to Madrid so that they could get a top journalism...


UK Reaches Greatest Emigration Rates In Its History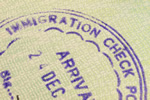 There is news that the UK has started to experience the biggest exodus of its own nationals in it's history because of all of the immigration that has come about in the past six months. Immigration has reached to a record high with two hundred and seven thousand UK citizens leaving the country-that is one citizen every three minutes. Then you...
Cubans Abandoning Island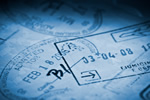 It appears that this year, year 2008 there has been a higher record of emigration from Cuba than ever before. The inhabitants of Cuba are starting to abandon the communist island in vast numbers. There has been nearly three thousand Cubans who has tried to reach the shores of the United States of percent increase in individuals trying to...
Emigration Scenario in Australia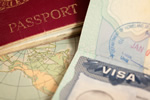 The relation between Australia and New Zealand has not been very friendly for the past years and there are various reasons behind it. Emigration has been a crucial part of the political problems between these two countries but both the countries put blame on each other. Recently an Australian source demanded that Kiwis have been illegally...
Illegal Mexican Emigration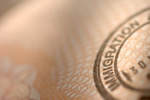 The illegal immigration from Mexico has become an important political affair among the nations of this part of the world. Recent statistics have clearly shown that though some illegal emigrants from Mexico are coming back to their home but the government is yet clueless about thousands other immigrants. In early 2007, the amount of money...
United States take up immigration bills: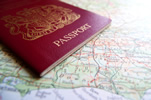 The United States have taken a step to consider almost 1,200 immigration bills this year. The house also passed a bill to extend a special visa program for the religious workers. As we know that the illegal Mexican immigration and the problem of US-Mexican border has always been a major issue of concern for both of these countries. The US...
Immigration in Canada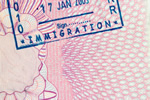 Recently a report has shown that there is no clue of those 41,000 people who were ordered to leave Canada. Most of these missing people were actually allowed to enter their respective countries on temporary permits. Some of these people may be harmful due to their involvement in various illegal activities. Another important report released by...
Split over immigration-enforcement bill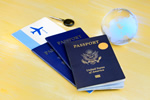 Democrat leaders of the House are now worried about the November election as the scenario of hot-button immigration problem is getting critical everyday. Political leaders in the district areas who are actually dealing with this problem is showing a different point of view from the House democrats. But one thing has come out very clearly from...
Attempt at Immigration Harmony in the UK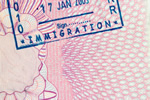 In an attempt to harmonize European Union immigration policy issues, Spain and France met today to discuss policy proposal. A series of measures to control clandestine immigration have been drawn up and are being revised according to Diego Lopez Garrido, Spain's new Secretary of State for the EU. Miguel Angel Moratinos, Spanish Foreign...
British Economy would benefit of a continuous supply of immigrants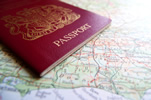 British economy has benefited from the immigration for the last 10 years, due to this human translations, the UK has seen inflation and interest rates lowered according to a recent report published by The Work Foundation Today. In this report is stated that there has been no shortages of skill and labor due to the immigration as well as...
Why People Find the UK such an Attractive Destination?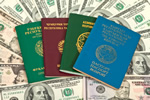 Social reasons: The UK is a multicultural society, highly tolerant of all lifestyles and has a low crime rate. Employment Factors: The UK has a low unemployment rate of under 5% and a high job turnover rate creating opportunities, a typical working week of 35 hours, generous leave allowances, statutory maternity and paternity benefits,...
Emigration - A Solution for Disillusioned Brits.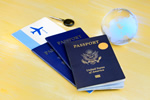 The UK continues to attract highly skilled migrants under the Highly Skilled Migrant Program which has recently become a 2 tiered program. Whilst immigrants are taking advantage of what the UK has to offer them, native Britons are seeking emigration in their droves. It would appear that the UK government is opening the floodgates to...
Polish Immigrants leave the UK to return home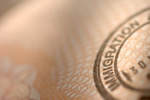 Polish immigrants seem to be leaving the United Kingdom in higher numbers than those who are requesting to go inside the UK territory. In its publication, the Times established that they are beginning to leave rather than entering as they started to do so in mass nearly four years ago. Statistical information shows that 38,680 polish...