April 2011 Emigrate News Archive
Archived Daily Emigrate UK News...
Scotland Seeing Huge Increase in Population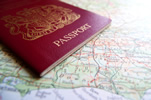 Reports now show that Scotland has seen its numbers grow to 5.2 million people. This is thanks in part to a 28,100 influx of people coming to Scotland last year. This is the biggest increase in people for Scotland since way back in 1977. Scottish officials said that the UK only makes up about 3,400 of this influx. The rest of the people...
UK Border Agency Intercepts Tens of Thousands of Pounds of Heroin from Pakistan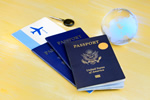 Just recently it seems that the UK Border Agency was able to intercept a parcel near Coventry Airport. Inside this parcel was a 1.8 kilo stash of heroin. Apparently a 15-year-old girl was arrested by officers after they found her with a pillowcase full of the drug. The 15-year-old girl was among four others that were also arrested in...
Mexican Actress Fernanda Romero Accused of Participating in a Sham Marriage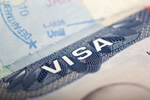 All around the world, there are a growing number of people who are trying to partake in fake weddings. This is not only a big problem in the UK, where the UK Border Agency is trying its best to crack down on these marriages, but also in the United States. However, shockingly enough, reports are showing that some very unlikely people are now...
Australia Offering Strike Laws for Asylum Seekers Who Break the Law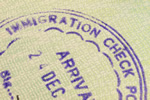 Apparently Australia is not willing to put up with asylum seekers that come to the country and break laws. In fact, the government has just recently announced that asylum seekers who are convicted of a crime while in detention will fail the government's character test. These asylum seekers are almost certain to face deportation at that...
Italy and France Ask European Union to Suspend Schengen Commitments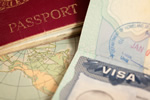 Right now, immigration is a big problem everywhere. Not just in America and the UK, but in many parts of Europe. Just recently Italy and France called upon the European Union to change their Schengen agreement. This is the same agreement that allows visa free movement across 25 different European nations. This is a scheme that France and...
UK Border Agency Suspends Glasgow Caledonian University License to Sponsor Foreign Students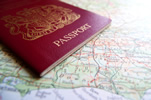 Reports now clearly show that Glasgow Caledonian University has just recently had its license to sponsor foreign students suspended by the UK Border Agency. Reports show that the school has some 28 days to fix the problems that were addressed by the agency. Apparently this move came after a UK Border Agency inspection showed that 150...
UK Government Sends 52 Nigerians Back Home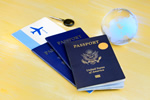 The UK government has not given up on its plans to rid the UK of as many illegal migrants as possible. In fact, just yesterday, the UK government saw some 52 Nigerians deported back to their home land. This move was confirmed by a Nigerian official at the High Commission in London. The head of the Immigration Section of the Nigerian High...
British Man Deported from Australia Due to Criminal Act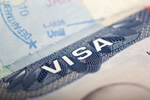 Well it seems that the UK is not the only country trying to kick criminal migrants out of the country. In fact, Australia is busy kicking out British migrants. Just recently a British man was kicked out of Australia, because he was deemed to be a danger, not only to himself, but to others. He was sent back to England. The man, Clifford...
Church of England to Help the UK Border Agency Crack Down on Sham Marriages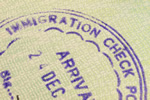 Well it now seems that the Church of England wants to stand up and help the UK Border Agency crack down on sham marriages. In fact, this is going to be done by tightening the scrutiny of applications to get married. All of this will be done in an effort to help prevent as many sham unions as possible. According to new reports, new guidance...
UK Lawyers Getting Rich Off Failed Immigration Cases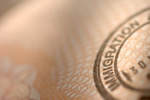 People have been upset for a long time now that immigration problems in the UK are taking away jobs. Although this may be true, there is one group of people who are not upset with the increase in failed migrants, and they are the lawyers. Reports clearly show that British lawyers are actually receiving some 11 million pounds to fight cases...
Migrant Boat Crashes Off Italian Coast Resulting in the Deaths of 2 Women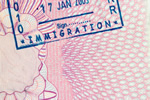 Reports now show that a migrant boat has just recently crashed off the Italian coast. This is now said to be the second migrant boat that has crashed in a week. This one, which was coming from North Africa, resulted in the deaths of two women, who drowned. The boat was said to be carrying about 250 migrants. Officials have already said...
Canada's Immigration Minister Sued by Former British MP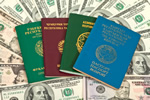 The well-known, and very outspoken, former British MP, George Galloway, has just recently announced his attempt to sue Canada's immigration minister. Apparently George says that he is suing the minister over an attempt to ban him from entering the country for a Canadian speaking tour. Reports say that one statement that was served to the...
London Sex Trafficking Victim Award Damages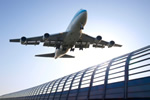 It now seems that a Moldovan woman, who was the victim of sex trafficking in London, has just recently been award an undisclosed amount of money for damages done to her. This is now being viewed as a groundbreaking settlement, as it came from the High Court. The trial was about the Home Office violating her human rights. They apparently...
European Union Migrants Committing More Than 500 Crimes in the UK Weekly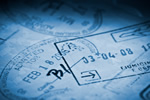 The UK government is doing all it can to keep control of migrants that are coming to the UK. They are putting immigration caps in place and even deport migrants that break the law. However, there is one group of migrants that the UK government cannot touch, and that is European migrants. According to reports, this group of migrants is...
British Immigrant Not Deported from the United States Thanks to Pennsylvania Judge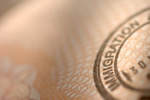 Although Britain might be sending immigrants back to their homeland, other countries are being nice to Brits. In fact, in the United States a Pennsylvania judge actually stopped the deportation of a 43-year-old British citizen. According to reports, this Brit was facing removal from the United States due to three convictions that date back...
US Immigration Officials Arrest 3 People in Connection to Providing Fake Marriages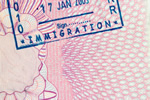 It seems that the UK is not the only place in the world that has to deal with people trying to run sham weddings. In fact, just recently in the United States, immigration officials were forced to arrest 3 people in connection with arranging fake marriages for illegal immigrants. The authorities said that these people were charging illegal...
UK Limit on Non-European Workers Come into Effect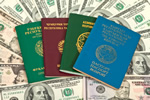 There are a lot of things right now that the UK is trying to do in order to keep its net immigration down. They are introducing new restrictions on students, tracking down illegaly immigrants and even operating a lot more raids than what they use to do. However, another new regulation just came into effect that will help lower immigration...
UK Border Agency says Many Asylum Seekers Are Now Untraceable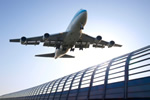 People like to think that their government's immigration system works. They like to think that an agency like the UK Border Agency has everything under control. However, according to some new reports, this may be far from the truth. A recent report has said that fewer than 1 out of every 10 asylum seekers in the UK's backlog have been...
New Zealand Now Has Tighter Border Security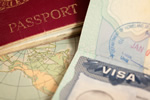 Reports are now showing that anyone that is thinking about heading to New Zealand is going to be met by tighter border security. This new border security is all part of the Five Country Conference biometric program. For those that do not know, the Five Country Conference involves the following countries: Australia, the United States, UK,...
Department of Foreign Affairs Speaks Up About the UK Immigration System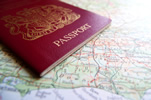 It now seems that the Department of Foreign Affairs has finally come forward and chosen to talk about changes to the UK's Points Based System of Immigration. The statement from this agency was announced on its official website. The Department of Foreign Affairs said that the changes that the UK has made to its immigration system were made...
Young American Girl Deported by Mistake by Immigration Officials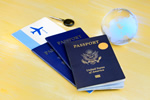 Just recently, a 4-year-old American girl, Emily Samantha Ruiz, was the victim of a very bad deportation mistake. It took her over three weeks to finally be reunited with her family. This little girl finally arrived back in America this past Wednesday. It was finally here, in New York, where she was reunited with her parents, who are from...