March 2011 Emigrate News Archive
Archived Daily Emigrate UK News...
UK Border Agency Takes Down Another Sham Wedding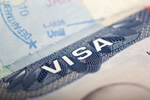 In case people out there have forgotten, the UK Border Agency is still in the middle of cracking down on illegal immigration. Thus, it is safe to assume that they are going to be on the lookout for sham marriages too. Well apparently one bride and groom had to learn this the hard way. According to reports, a groom, bride and five wedding...
Groups say Immigration Reform Is Not Working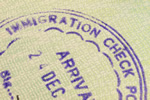 Right now immigration is at an all time high. This is has to do with a number of reasons; however, one of the main ones is because of all of the uprisings that are going on in certain areas of the world. Due to this, a number of people are fleeing their home lands and looking to set up shop somewhere else. Unfortunately, there are a few...
Are Countries Cracking Down Too Hard on Asylum Seekers?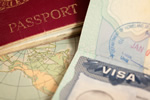 Just recently human rights activists have started asking the question: Are governments around the world cracking down too much on asylum seekers? This question just recently jumped back up to the top of the line after an Afghan man died at a West Australian detention center. This is now the fourth asylum seeker to take their own life at this...
Jamaican Woman says She was Denied Entry into Barbados and Mistreated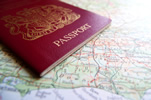 It now seems that the Barbados Foreign Affairs Minister, Maxine McClean, has her work cut out for her. In fact, Barbados has found itself in hot water over allegations by a Jamaican woman who said that she was mistreated by Barbadian immigration officials. Apparently two weeks ago, Shanique Myrie, says that she tried to go to Barbados....
UK Border Agency and NHS to Share Information on Foreign Nationals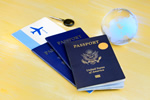 Reports are now showing that the government is in the middle of trying to introduce a brand new process that would actually see information about foreign nationals shared between the National Health Service (NHS) and the UK Border Agency. Apparently people who have outstanding debts for NHS treatment will have their information shared to the...
UK Border Agency Trying to Explain Why 180,000 Illegal Migrants Are Still in the UK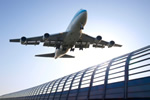 According to new figures, there are at least 180,000 illegal migrants who should have already been sent back to their homeland over the past two years. However, despite this fact, these people still remain in the UK. Now people are turning their eyes towards the UK Border Agency to ask why. The National Audit Office said that this new...
British Government Clarifies Tougher Student Visa Rules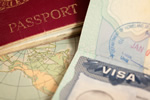 The British government is still in the middle of doing whatever it can to keep as many immigrants out of the UK as they can. In order to do this, the first thing that the UK wants to crack down on is the number of fake students that get accepted into the UK. Thus, the British government has came forward once again to talk about its...
United States to Allow Immigrants to Check Work Eligibility Online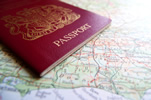 When it comes to immigration, things can get confusing at times. In fact, in the United States a lot of immigrants start looking for jobs without knowing that they are not supposed to. Thus, the Department of Homeland Security has been trying to come up with ways to help immigrants know if they are eligible to work or not. The agency is...
Immigration Cap Still Proves to be a Touchy Subject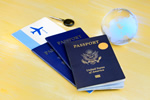 No matter if people are for it or against it, the immigration cap that the government has set up for the UK is a touchy subject. Some people feel that this cap is a good idea while others say that it is going to do very little, if anything, to lower immigration. Currently there are many economists around the UK saying that this new...
UK Government Being Cautioned in Regard to New Student Visa Rules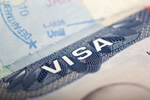 Apparently not everyone is happy with the government's new student visa rules. In fact, reports now show that the government is being cautioned over introducing changes to student visas as a whole. These sources say that any kind of change could stand to cripple the UK's thriving educational sector. Overall, it would be bad for the...
UK Still Allowing Quick Settlement for the Rich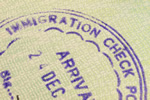 Everyone still likes to believe that the immigration system in the UK is fair. However, this may not be the case. The truth of the matter is, immigration priority is not always given to those that need it the most. In fact, normally it is given to the rich. Reports show that wealthy migrants and entrepreneurs from outside the European...
UK Judge says its Safe for Immigrants to Return to Zimbabwe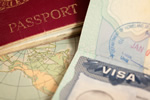 It now seems that one of the most well-known immigration judges in the UK, Mr Justice Blake, has now ruled that it is completely safe for people to return to Zimbabwe. This is something that immigrants from Zimbabwe did not want to hear. Mr Justice Blake, along with two other judges, have now revised the formal guidance for sending people...
Two Clergymen Arrested After Being Linked to Sham Marriages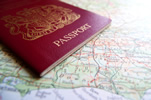 Following an investigation into some sham marriages, two clergymen have now been arrested and charged for participating in them. The reports go on to say that Reverend Brian Shipsides and Reverend Elwon John have allegedly conducted some 200 sham marriages. Reports go on to show that most of the sham marriages that the two participated in...
United States and Britain Send Search and Rescue Teams into Japan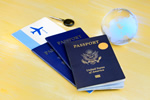 Currently Japan is going through one of the worst disasters it has ever seen after being hit with a huge earthquake. In fact, reports suggest that this is the worst disaster that has hit Japan since World War II. So far the confirmed death total from the Japanese government is at 686 (at the time of this writing). However, thousands more are...
Asylum Families to Receive Charity Support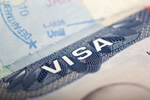 According to new reports, children of failed asylum seekers will be able to turn to a new charity to receive support while they are waiting to be removed from the UK. Sometimes it can take weeks at a time to remove people from the UK. The government goes on to say that this children's charity will be able to provide, not only help, but...
Former Philippine Military Chief Ricardo David Named the New Immigration Commissioner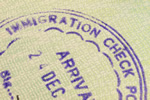 Reports now show that President Aquino has just recently appointed a new immigration commissioner. However, the person he chose was not what some people were thinking. Apparently he has made retired Armed Forces chief Ricardo David the new immigration commissioner. Thanks to this new role, Ricardo has been given the task of trying to...
Danish Prime Minister Fires Immigration Minister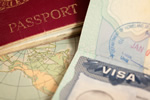 It now seems that the immigration minister of Denmark has now been fired by Danish Prime Minister Lars Lokke Rasmussen. Apparently the immigration minister was fired for failure to grant stateless Palestinians citizenship in Denmark. The immigration minister, Birthe Ronn Hornbech, was said to be in violation of United Nations conventions....
United States Sets Out to Crack Down on Fake Student Visas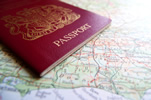 It now seems that a number of top United States senators are now calling on the Obama administration to crack down on all of the fake universities. These fake universities are normally just a front to help get foreign nationals into the United States on student visas. Of course, the US is not the only place in the world that is trying to...
Chicago Man Wanted for Shooting Tries to Flee to UK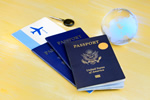 Recent reports show that a man from Chicago, who was suspected of a race-related shooting last year tried to flee the country. According to reports, he apparently shot and killed a man in October of last year and then made a run for London. However, it now seems that the man did not get too far and was deported back to the United...
Fears of Immigration Rise in Many Countries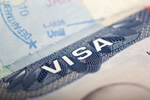 There are a lot of things that people are scared of nowadays. They are scared of the economy bottoming out again. Many are concerned with fuel prices and how the world is going to support its energy needs when fossil fuels dry up. Some are even concerned with growing crime rates in certain cities. However, there is one thing that a lot of...
UK Border Agency Takes Five People Into Custody Over Suspected Immigration Crimes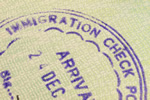 For whatever reason, there are still people out there that think they can beat the system. They think that they can do whatever they want and get away with it. They still think this despite all of the people around the UK that are being busted on immigration crimes. Despite this fact, the UK Border Agency has just recently arrested five more...
Former X Factor Contestant Gamu Nhengu Faces Deportation Again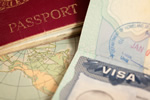 For a long time now, people have been keeping their eyes on the deportation case of former X Factor contestant Gamu Nhengu. After it was said that she was going to be deported, she went to appeal the decision. However, now it seems that Gamu still faces being deported back to Zimbabwe following a new Home Office ruling. This 19-year-old...
Immigrants to be Hit Hard by Fees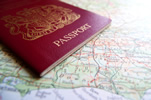 According to Home Office ministers, there will be a very large increase in fees that are charged to immigrants for immigration and nationality applications. However, this brings up the question, why? What is the point of increasing these fees now? Well apparently these fees are going to be increased in an attempt to make the migrants pay...