March 2010 Emigrate News Archive
Archived Daily Emigrate UK News...
Emigrant Rapist Escapes Deportation to Stay in the UK and Get Married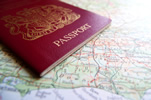 According to new reports, an emigrant who raped a women has escaped deportation after winning a High Court battle to stay in Britain to get married. The refugee, Alphonse Semo, is from the Democratic Republic of Congo. Just this week Alphonse did win the right to stay in Britain to marry his long term partner. He won the right to stay in...
Illegal Emigrant Jailed For Helping on Drug Farm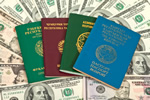 Just recently an illegal emigrant found himself before the Durham Crown Court after helping set up a cannabis farm in a disused pub. These cannabis plants helped its owners yield £250,000 a crop. The court room went on to hear that sixteen rooms of this former Carlton Arms pub in Castlereagh Street were professionally fitted out to grow the...
UK Emigration Cap Said to be Unreachable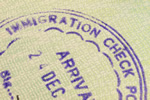 According to reports, many are saying that a fixed cap on emigration to the UK could be a political goal. The center left Institute for Public Policy Research said, however, that a cap would be an unworkable policy. Tory leader David Cameron has pledged to set a cap on net emigration but said that the level should be decided each year...
Failed Asylum Seekers See Driving Rules Tightened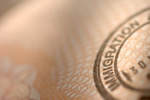 According to new reports, failed asylum seekers given temporary leave to remain in the UK will no longer be able to apply for their driving license. This update comes under a new set of government rules. The Department of Transport says that only people granted permission to stay in the country for 185 days or more will be eligible to take...
Chancellor Alistair Darling Announces the 2010 UK Budget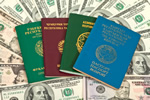 According to recent reports, Chancellor Alistair Darling has just recently announced the 2010 UK Budget. This budget, which was introduced this past Wednesday, included a number of big changes. First of all, something that effects just about everyone in the UK, is a planned 2.76p increase in fuel duty. This is set to start next month, but...
UK Border Agency Denies Food and Medicine For Child Asylum Seekers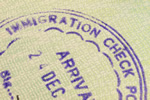 According to new reports, child asylum seekers arriving in Dover, some who are actually suffering from illnesses or serious injuries, are currently being denied food, medicine and rest. Before they can get these things, they have to complete interviews with the UK Border Agency. These allegations, which have been brought to light by the...
Nigerian Gold Medalist Vincent Onwubiko Faces Deportation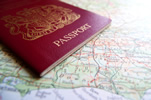 Reports are coming in that show a disabled athlete who has won five gold medals for Britain now faces being deported back to Nigeria. This news came in after the UK government refused the man's 11
th
hour plea for clemency. The Nigerian emigrant, Vincent Onwubiko age 43, is a power lifter from Lewisham in south east London. The man...
Asylum Seeker Once Jailed For Sex with a Sheep Sent Back to Prison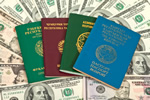 A Midland asylum seeker, who had already been jailed once for having sex with a sheep, has just recently been sent back to prison for breaching the Sex Offenders Register. This has sparked a lot of emotional outcries from Brits that want to know why people like this are not deported and others, who do far less, are. The asylum seeker,...
DiscountVouchers.co.uk Creates a Facebook Aid Campaign for Sport Relief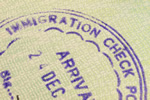 DiscountVouchers.co.uk has just recently announced that it will be donating up to 10p, up to a max of £50,000, to the Sport Relief charity for every new fan that signs up with DiscountVouchers.co.uk Facebook account before midnight on the 21
st
of this month. This campaign aims to help raise funds for the Sport Relief. Anyone...
Illegal Indian Emigrants Accused of UK Murder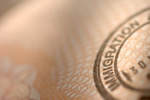 It now appears that an illegal emigrant from India attacked his former girlfriend in London back on July 2008. This attack came after the emigrant had harassed the girl over a prolonged period of time. Just this past Wednesday, the man was found guilty of murder and now faces a life sentence. The girl, Gemma Dorman, age 24, was stabbed...
London Businesses Happier With Emigrant Workers than General Public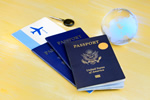 Although this news may not be very shocking to anyone, a new survey has found that a significant majority of London businesses think emigration is good for the capital's economy. This leads many experts to think that the problem with emigration stems from the general public. A survey of 182 firms in London found that 70 percent of them...
Asylum Seekers Ranked Above British People for Housing Priority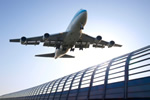 It seems the battle between Brits and asylum seekers continues. This time reports have suggested that at least 24,000 asylum seeking families have been given social housing at a cost of £750 million over the last four years. This seems to be very troubling for many Brits since the queue for British people waiting for houses continues to grow...
Tortured Asylum Seekers Being Ignored by UK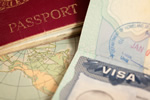 It now appears that torture survivors who were seeking sanctuary in Britain are being wrongly held in government detention centers. This disheartening news comes despite independent medical evidence supporting claims of brutal violence against them in their home countries. Charities are saying that reports of abuse are being routinely...
European Commission Asked to Look Into Eritrean Deportation Case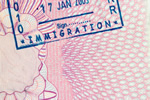 It now seems that the European commission has been asked to take up the case of an Eritren girl who is facing deportation from the UK. The case of Rima, age 17, was raised in the European Parliament on Tuesday by Scottish MEP Catherina Stihler. Catherina Stihler said that the teenager had sought to build a new life for herself in Scotland...
Failed Asylum Seekers Choosing to End Their Lives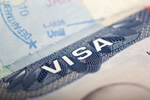 It now seems that inhumane policies regarding asylum seekers could be driving these people seeking help over the edge. Just last weekend, three members of a family chose to jump to their deaths from a Glasgow tower block. It was said that the Russians had their asylum claims rejected. Although this kind of story normally does not make...
Emigrants Key to Economical Success In Britain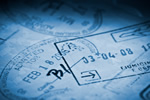 It now seems that Britain will need more economic emigrants to restore its international competitiveness. The secretary general, Angel Gurria, said that labor emigrants would be needed because of Britain's aging population and the number of people who are unemployed or who say they are too ill to be working. He also talked about the...
UK Border Agency Loses Battle Against Snoop Dogg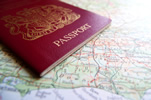 One of the most well known controversial rappers in the United States, Snoop Dogg, has just recently won the latest round in a long running battle with the UK Border Agency. This win allows Snoop Dogg to be allowed to enter into the country yet again. Snoop Dogg is 38 years ol,d and his real name is Calvin Broadus. He was originally denied...
Millions Being Paid by British Taxpayers for Emigration Benefits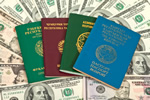 Apparently taxpayers are currently paying millions of pounds in extra benefits to Eastern European emigrations because of new changes to the EU regulation. For the past seven years, emigrants from eight countries were unable to collect benefits in the UK until they have worked in the country for 12 months. However, as of April 2011,...
Australian right wing politician Hanson immigrates to the UK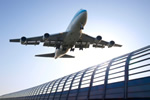 Pauline Hanson, Australia's most famously anti-immigration politician, has announced that she is emigrating to Britain, mainly because as her home country allegedly no longer holds any opportunities for her. Hanson's revealed the move in an interview with Australian Woman's Day magazine, where the often controversial and polarising...
UK Border Agency Starts Internal Review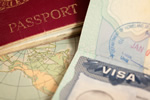 It seems that recently the UK Border Agency has launched an internal review of itself after a former employee revealed how a staff member sang the Um Bongo advertising jingle to a Congolese asylum seeker. The former employee, Louise Perrett, went on to tell the Commons home affairs select committee that one colleague had asked several young...
UK Government's Top Concern is Preventing Illegal Emigration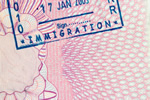 Right now it seems that the government thinks that the best new international strategy is to prevent illegal emigration altogether. Westminster sources go on to say that the government is committed to putting emigration at the very heart of international relationships by working even closer with foreign governments. This will allow for the...
European Union Suffers From Uneven Approach to Emigration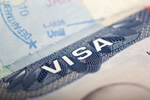 Apparently the European Union is struggling to unify its policies across its member states. This has all led to an uneven approach to emigration. Bjarte Vandvik, the secretary general of the European Council on Refugees and Exiles said it best by saying that it's like an asylum lottery. If people go to Finland, then they get to stay. However,...
Senior Home Office Official to be Questioned Over Asylum Seeker Beat Down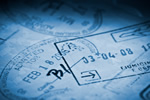 It now seems that Senior Home office officials will be questioned this coming week over allegations that a woman inside Yarl's Wood emigration detention center was assaulted by staff using a riot shield. Right now there are detainees inside the Bedforshire center who claim that they witnessed the woman being beaten down and...