March 2009 Emigrate News Archive
Archived Daily Emigrate UK News...
UK Border Agency Reveals Fate of Emigrant Workers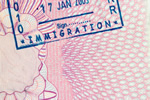 www.bia.homeoffice.gov.uk In November of 2008, Eastern European workers, who are now believed to be victims of human trafficking, were finally rescued from a life of impossible work loads. The 76 emigrant workers were said to be working 16 hour days in Lincolnshire fields and then forced to live in very cramped conditions. In order to...
British Emigrants Make Way to New Zealand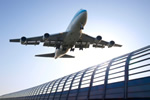 New Zealand is the land of choice for many emigrants that are leaving the UK. In fact, New Zealand says that they are seeing their first influx of British emigrants. These emigrants are being called eco emigrants and are leaving the UK for the much cleaner environment that is found in New Zealand. Many of the emigrants that are heading to...
Institute for Public Policy Research Finds that Emigrants Help UK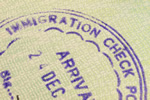 www.ippr.org.uk According to the Institute for Public Policy Research, emigrants are a very vital part to the UK workforce. They also point out that the absence of these emigrant workers could put a lot of strain and risk on the economy. Studies done by the Institute for Public Policy Research show that, in areas like East of England...
Europe Sees First Refugees of Global Warming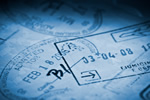 Many of the emigrants that come to well known places like Britain and other European cities are leaving their homes on their own free will. However, some islands off the coast of Papau New Guinea are becoming the first emigrants to leave their homeland because of global warming. The Carteret islands, off the cost of Papau New Guinea, will...
Chair of Migration Advisory Committee Speaks at Emigration Summit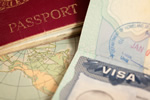 www.bia.homeoffice.gov.uk The chair of Migration Advisory committee, David Metcalf, stated that the recent recession was very likely to lead to a great fall in the numbers of emigrants that are heading to Britain. He believes that this should help out the economic cycle a little bit. Metclaf went on to talk about and dismiss the claims...
UK Sees Thousands of Illegal Emigrants Roaming the Country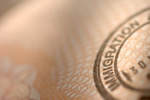 A recent figure that was issued by the UK government showed that there could be as many as 430,000 illegal emigrants walking around the country. However, a new survey has been done, and the actual number appears to be a lot closer to 730,000 illegal emigrants. This means that almost a million people are walking around the country that are...
Britain to be World's Emigration Destination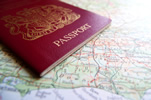 As the world heats up, Britain will become one of the world's most popular emigration destination spots. The United Nations show that more than 174,000 people choose to go live in the UK every year. This is a number that will stay on track for the next four decades. By the end, only Canada and the United States will be receiving more...
UK Ministers Come up with £50 Levy For Emigrants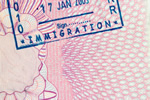 For both student and economic emigrants that plan on coming over to the UK, they will be faced with a new £50 levy that is said to cover the cost of the public services that the emigrants will use while in the UK. This new levy was confirmed by ministers earlier this week. However, the Institute of Public Policy Research has warned the UK...
New Illegal Emigrant Removal Centre Opens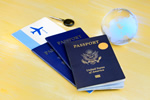 Home Secretary Jacqui Smith has opened up a new removal centre for foreign criminals and illegal emigrants. This new centre, which has been given the name Brook House, is located near Gatwick Airport. This is the largest emigration removal centre of its kind. It is able to house up to 426 inmates at one time. Jacqui Smith noted that this...
Gatwick Detention Centre Finds Protesters Glued to Gate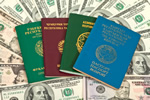 As a way to show their disapproval of the deportation of failed Kurdish asylum seekers, protesters chose to glue themselves to the gate of the Gatwick Detention Centre. This was in the hope that they could prevent the Kurdish asylum seekers from being taken back to Iraq. These six people did not only lock themselves together using bike...
Asylum Seekers in UK Living in Extreme Poverty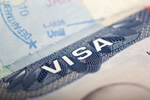 Many of the asylum seekers that are currently living in the UK are faced with extreme poverty. These hundreds of thousands of people are stuck living in this poor lifestyle for fear of returning back to their country due to the fear of death and torture. Currently there are over 500,000 failed asylum seekers living in the UK. Reports have...
UK Jobs Not Affected By Emigration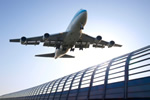 Research that has been done in the UK suggests that emigration does not play a roll in lowering the amount of jobs for other people. Experts say that there is no evidence or proof that large scale emigration has had a negative affect on the wages or on employment. This debate was brought about by many people who claim that emigrants from...
Illegal Indian Emigrants Heading to UK Identified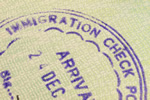 Back in 2006, two illegal Indian emigrants who where trying to reach Britain died on the trip. The two men had been packed into a lorry to make the 9 hour trip. Later on, the men where found dumped in Witham, Essex on a very hot summer day. When the Essex police finally found the two men, one was already dead, and the other died a few weeks...
UK Border Agency Allows Dead Soldiers Family to Stay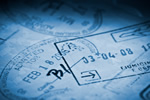 Sergeant Krishnabahadur Dura, age 36, was killed while on duty in Afghanistan in November of last year. His vehicle was struck by an explosive device. The family of this Gurkha solider will be granted permission to stay in the UK. After the death of this solider, a campaign was launched trying to get the UK government to allow Uma, the...
UK Set to Launch New Student Emigration System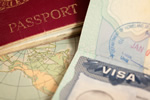 The UK has been doing a complete overhaul on their emigration system. The old system has been gutted and turned into the new point-based system. Although some changes of this new point-based system are already in effect, there are some areas that have yet to be launched. On March 31, the UK emigration office will launch the student tier of...
UK Border Agency Targets Glasgow in Big Crackdown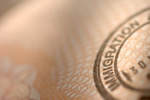 The single biggest crackdown on rouge security companies in the UK has been staged in Glasgow based on evidence that many private firms are linked to criminal activity, which is spreading through Scotland. The Security Industry Authority along with Lothian, Stratclyde and the UK Border Agency have already raided more than 140 sites located in...
UK Border Agency Removes Man Working Illegally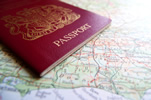 A man in Tiverton was found to be working illegally at The Golden Buddha on Bridge Street. The restaurant could be facing fines and penalties that stack up to more than £10,000 for employing this person. The UK Border Agency went to visit the restaurant around midday on a Saturday. When checking the immigration status of the employees,...
New Emigration Abuse Fines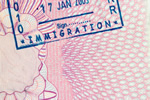 The UK emigration system has been under a major overhaul. During this time, tighter emigration controls are being enforced as well. To help get the point across, some emigration abuse fines have gone up in price. A parent that hires an illegal nanny could be fined up to £2,000 under this new emigration plan. This new bill, which is being...
UK Emigration Starts Delcine in Performing Arts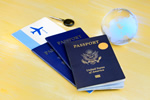 In Britain, Circuses are having a hard time finding new performers. Tightrope walkers, as well as flying trapeze artists, are in short supply. This is due, in part, to the new point based emigration system the UK has started. This point based system makes it harder for people to get short-term visas to work in the UK. One such circus that...
Chinese Students Find UK More Affordable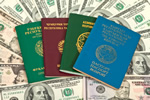 Due to the falling value of the pound, there are a record number of students from China that are thinking about studding in the UK. This financial crisis is actually seen as an opportunity for a lot of universities in the UK. These universities are able to market themselves to international students, saying that the average person would save...
UK Emigrants Head to Canada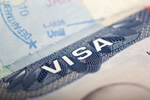 For many UK workers, Canada has become the new promise land. Many of these workers admit to admiring Canada from afar, but due to the rescission, are now thinking about traveling there. This is due to a lot of the skilled workers being unable to find any kind of work in the UK. With the building industry being the lowest its been in years,...
Emigration London Show for the UK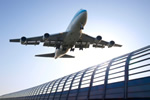 For people living in the UK that are thinking about moving abroad, there was a show that was held at Sandown Park in Esher. This show was called the Emigrate London show, and it was held from February 28 to March 1 2009. This show was put together with the help of hundreds of different organizations that aim to help people in the UK that are...