February 2011 Emigrate News Archive
Archived Daily Emigrate UK News...
Immigration Set to Drive People Apart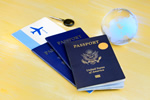 It now seems that immigration is becoming a major problem among communities, as people are now standing divided on the matter. People have always had their different views on the matter, but lately people have been speaking their mind a lot more. On one side of the argument, people are saying that immigration is bad. They say that...
UK Immigration Now Said to be Up 22 Percent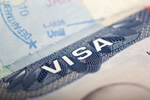 Right now most people know that the government is doing whatever it can to help keep immigration numbers down in the UK. Well according to recent figures, it may not be working that well. In fact, the number of foreigners settling in the UK rose by more than a fifth last year. These same reports go on to show that 237,890 people were...
Ireland Still Trying to Deal with Emigration Problems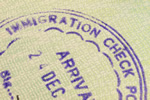 Thanks to the recession in Ireland, emigration is back on the list of things that people are worried about. This "big problem" has been brought to light just before Ireland's general election. Right now this is an issue that people are concerned about and politicians are trying to address it. So what's the big problem? After all, other...
Teens Seem to be the Most Worried About Immigration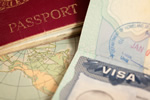 When it comes to the pressure that immigration places on the community, who is the most worried? Is it the people who provide public services, like health care providers and police? Is is business owners who are scared they may be given false papers and accidentally hire an illegal immigrant? What about grown men who are trying to find jobs...
UK Cuts Down on the Number of Skilled Jobs Eligible for Work Visas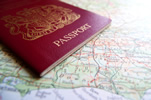 Apparently the number of occupations that are eligible for a work visa has taken a nose dive. Reports show that more than a third of the jobs have been taken off the list for all non-European Union immigrants. According to the Migration Advisory Committee, the jobs have been cut from 192 down to 121. Such jobs like beauty salon managers,...
An Extra 20,000 Indian Workers a Year Will Get to Bypass The UK's Immigration Cap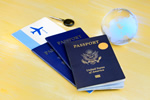 The UK has talked about how tough they want their immigration cap to be. They say that this cap needs to be tough in order to free up jobs for UK workers and take strain off the country's public services. Despite all of this, there are some things that the UK cannot control, like deals that are made by the European Union. It now seems that...
Immigration Officer Catches Face Recognition Scanner Error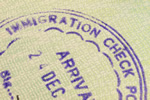 The truth of the matter is that not even machines work all the time. In fact, just recently the high tech face recognition scanners at Manchester Airport were switched off for a short period of time after a man was able to enter Britain on his wife's passport. These state-of-the-art face recognition gates are suppose to help prevent this...
UK Cracking Down on All Immigration except High Earning Migrants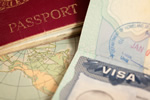 As everyone knows, the UK has been really stepping up its fight against immigration. During this fight, the government has even been accused of using some questionable choices when it comes to keeping immigrants out of the UK. For example, the government has started to make it harder for foreign students to get into school and find work in...
Arizona Could Soon Check Immigration Status Before Giving Healthcare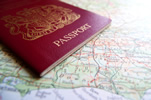 Immigration is not just a problem in the UK. In fact, countries all over the world are trying to deal with an increase in immigration as well. However, it does appear that some places, like the United States, are choosing to deal with immigration in a completely different way. In fact, one state in the United States, Arizona, may now be...
Chinese Restaurant Owner Jailed for Immigration Offenses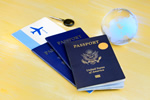 It now appears that a Chinese restaurant owner, Chi Chen, age 35, was jailed for two years on Friday after he admitted to providing jobs for two Chinese nationals. Chi Chen owns two restaurants and has already been warned by the Border Agency twice after they found him employing workers who had no right to be in the UK. Now he is not being...
Italy Now Announces Immigration Emergency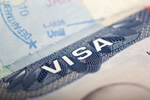 According to reports, the Italian government has called an emergency. No this is not a terrorist emergency or even a weather emergency, but an immigration emergency. Apparently this problem was called after thousands of asylum seekers sailed across the Mediterranean from Tunisia. With so many immigrants trying to come over at once, it...
Irish Political Party's Fine Gael Talks of Plans to Keep Irish Students from Emigrating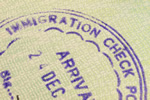 It now seems that Fine Gael, which is actually the front running Irish political party, has just announced its plans to keep thousands of talented young Irish students from leaving Ireland in search of work. This party went on to say that it would offer some 20,000 people a year private, public, and voluntary sector work placement programs....
New Mobile Game Stirs Up Immigration Controversy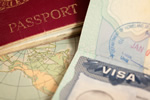 When people think of immigration, they think of real world problems. Most of them do not think about video games. Well one new mobile game, called "Smuggle Truck: Operations Immigration," may change all of that. However, not everyone thinks that this new game from Owlchemy Labs is a great idea. So how does the company describe the...
Protest in Egypt Could Cause Massive Amounts of Immigration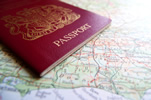 There are a lot of problems that have come up due to the outbreak of protests in Egypt. Not only are travelers fighting to get out of the country, but violence has broken out in the streets. It is so bad right now that the cops in the area have little choice but to allow the protesters to do what they want to. However, there is another...
Non-European Union Students see Tougher Rules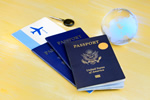 Any students that wish to go to school in Britain and then find work afterward better think again if they are from outside the European Union. In fact, Damian Green, the immigration minister, said that students coming to Britain from outside the European Union should be stopped from being moved into the UK to work after completing their...
Brits said to be One of the Most Negative Groups of People Towards Immigration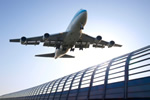 A new survey, done by the German Marshall Fund, took a look at international attitudes toward immigration. The results of the survey are actually a little shocking, as a number of people admitted that they had a negative outlook on immigration as a whole. The survey showed that the United States, the land of the free, had one of the most...
Immigration Minister Damian Green Announces More Jobs for British Graduates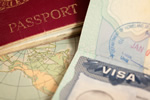 Well it now appears that one of the things that British citizens wanted – more jobs – is finally going to come true, or at least that is what Damian Green says. In fact, Damian Green, who is the Immigration Minister, said that British graduates would be given more jobs. This news from the immigration minister comes on the heels of a...
Ireland Seeing Men Leaving at Much Quicker Rate Than Woman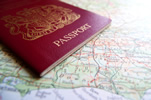 Recently there have been a number of people talking about the extremely large amount of people that are leaving Ireland. However, new reports have now shown that the number of men and women leaving the country is not even. In fact, more than 40,000 men emigrated away from Ireland last year. This is being compared to the 25,000 women that...
Immigration Ruling Allows Asylum Seeking Mother to Stay in the UK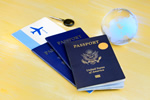 The immigration community in the UK has recently had their eyes on a big name case. Just recently, this case came to an end with the Supreme court ruling in favor of an asylum seeking woman. Apparently the court said that the government could not deport this women, because it would infringe on the rights of her British kids. So now the...
Ireland Losing Thousands of People to Emigration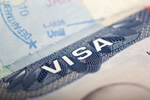 Britain is having a major problem with immigration. The government is doing everything that it can possibly think of to cut down on the number of people who continue to show up in Britain on a day-to-day basis. However, it appears that Ireland is having a different kind of problem. According to reports, Ireland is losing an estimated 1,000...