February 2010 Emigrate News Archive
Archived Daily Emigrate UK News...
UK Sees Big Drop in the Arrival of Asylum Seekers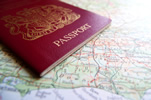 The amount of asylum seekers that are arriving in Britain has fallen very sharply, according to some official figures that were just released last Friday. The report, which was done by the Home Office said that there were 4,765 applications for asylum in the final three months of last year. This is a 30 percent fall on the 6.778 applications...
Emigration Lawyers Criticize UK Detention of Asylum Seekers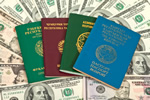 Apparently emigration lawyers are currently criticizing the UK detention of asylum seekers under the new fast track system. They are claiming that it leads to rushed decisions, and these emigrants are not getting the right amount of time put into their cases. Home Office ministers are to opt out of a European directive which lays down...
Prime Minister Gordon Brown Apologizes For the UK History of Child Migration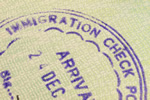 Apparently today, Prime Minister Gordon Brown is set to apologize for the UK's role in sending tens of thousands of children to former colonies where they suffered very terrible abuse. The UK is the only country that has a sustained history of child migration. Mr Gordon Brown will express the government's regrets over the child migration...
Emigration Raid Leaves Restaurant Owner in Shock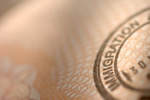 Apparently, when the owner of a restaurant came into work one Friday earlier this month, he expected it to be just a normal night. However, this so-called normal night was ruined when he found out that four of his staff were missing after a raid by emigration officials. Reports show that six men were arrested at Radlhuni in Flackwell...
London Embassies Using Emigrants As Modern Day Slaves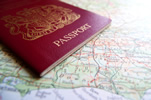 Reports are now suggesting that diplomats in several London embassies are using emigrant domestic workers as modern day slaves. They are being accused of depriving these workers of food and subjecting them to abuse. The emigrant workers claim that they were lured to the UK with promises of a good life. However, now they are beaten and...
Kent County Council Announces Tax Increase Due to Asylum Seekers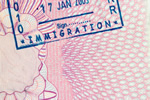 Well more and more news just keeps coming out about the emigration problems in the UK. This time, Kent County Council taxpayers are looking to pay higher bills this year after the council failed to reach a deal with the UK government over the £7.3 million owed for looking after asylum seekers. There was an agreement that was reached for...
Britain to Teach Emigrants to Queue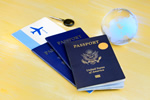 According to reports, Britain is now planning to educate emigrants on the art of "queuing properly." Apparently these reports go on to suggest that teaching them to queue will help them integrate into society better. Any foreigners that are applying to settle in the UK will now have to learn about the revered British practice of forming a...
Emigration Boom in Britain is Stretching Hospitals and Schools to the Max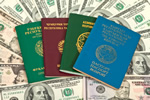 Council chiefs have recently come out and warned that the emigration boom in Britain is pushing hospitals and schools to their limits. These council chiefs went on to challenge the claims by ministers that three quarters of a million Eastern European emigrants have gone home. They go on to say that the assumption that emigrants from Poland...
Britain Needs a Fair Emigration System According to Jim Murphy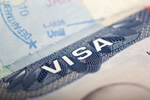 It now seems that Jim Murphy, the Scottish Secretary, said that Britain needs a firm but fair emigration system. He went on to say that it does reflect the need for new emigrants to accept core British values. It also requires them to obey the law and speak English, as well as pay their taxes. Murphy went on to say that it must be a...
More Questions Are Raised About Yarl Wood Hunger Strike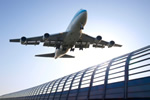 It seems that even more questions have been raised about Yarl Wood Emigration Center after a recent female hunger strike was put into motion. The strike was apparently done by women at the emigration center as a way to fight back against racism. The Home Office has just recently admitted that some improvements are needed at the Bedforshire...
Student Visa Clampdown Sparks New Fears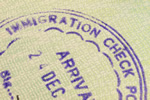 The new tougher visa regulations for overseas students were unveiled by the Home Office just this week. The announcement of these new regulations sparked new fears about funding for colleges and universities all over the UK. Thus, now these new regulations are no longer just affecting overseas students but Brits as well. The new emigration...
Women Detain by Police After Emigration Center Protest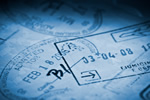 Reports now show that four women have been detained by police after a group of mothers started a protest at an emigration removal center in Bedfordshire. Apparently the protest was started due to the fact that the women were separated from their children. Officers at the Yarl's Wood center in Bedforshidre said that more than 80 women were...
Home Office to Cut Down on Number of Visas Offered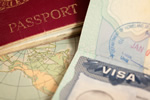 New announcements from the Home Office state that they will be cutting down on the number of visas that are offered. On top of this, these few visas will only be given to those who are able to speak passable English. The number of student visas could be cut by tens of thousands under this new rule. This would make it even harder for people...
Spain Sees Increase in Emigrants Over the Past Decade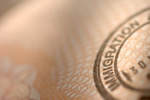 New emigrants coming to Spain now take the proportion of non-Spanish residents to just over 12 percent. The number of emigrants registered as living in Spain has already increased more than sixfold over the last 10 years, according to figures released by the National Statistics Institute. Some 5.6 million non-Spaniards were registered as...
French Politician Sentenced to Three Years of Jail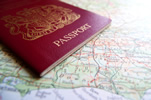 It now seems that the French politician who tried to help her son smuggle illegal emigrants into the UK through Portsmouth ferry port has been jailed for three years. Christine Chocat's son, Benjamin Chocat, who was the mastermind behind the plan, was jailed for five years at Portsmouth Crown Court. This ruling came about after the judge...
UK Border Agency Arrests Six People Over Suspicion of Human Trafficking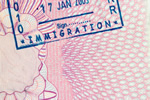 Reports now show that six people have been arrested on suspicion of human trafficking in the North East. Officers from the UK Border Agency North East immigration crime team were called to North Shields Ferry Terminal last Friday after the staff identified a 15-year-old Armenian girl who had arrived on the ferry from Holland. She had been...
Passport of Belfast Emigrant Seized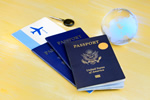 Reports have come in about a woman from Zimbabwe, whom has been living in Belfast, that has been left stateless after losing a judicial review against a decision to confiscate her British passport. The woman, Beatrice Alstrid Burnett, took the case after her passport was confiscated by emigration officers at Belfast International Airport in...
Asylum Seekers Claim to be Tricked and Humiliated by UK Border Agency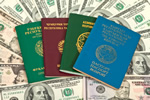 Louis Perrett, an asylum seeker worker, has now claimed that she was advised at the UK Border Agency office in Cardiff to refuse difficult asylum claims. These claims suggest that the UK Border Agency tricked, mistreated and humiliated asylum seekers. The staff working at the UK Border Agency are now to be investigated in...
Illegal Emigrant Sent to Prison for Raping 18 Year Old Girl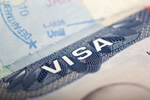 Many reports are now popping up around the net about an illegal emigrant that has been sent to prison for raping an 18-year-old girl at a holiday camp where they worked together. The emigrant, Merhawi Ghebe, age 30 from Eritrea, had at first denied the offense at the Gwynedd camp, but later pleaded guilty after DNA evidence came to...
Home Office Failing to Comply with its Policies on the Detention of Children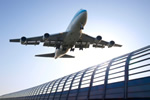 Reports now show that the Home Office is actually failing to comply with its very own policies on the detention of children that are seeking asylum. According to a lawyer specializing in civil rights cases, Soclicitor Foiona Murphy, children involved in asylum cases are being held in prison type conditions. Ms Murphy went on to make this...