November 1999 Emigrate News Archive
Archived Daily Emigrate UK News...
Expat nurse finally gets UK burial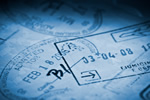 A British nurse who fell to her death from a sixth floor flat in Jeddah will finally be buried next month in Yorkshire, some thirty years after the incident. Helen Smith has lain in a Leeds hospital mortuary for three decades, with her body as evidence as per the requests of her father, 81-year-old Ron Smith. However, while still...