October 2011 Emigrate News Archive
Archived Daily Emigrate UK News...
UK Border Agency Fails to Deport 5,000 Convicts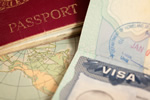 People have been really giving the UK Border Agency a hard time recently. However, as new reports continue to come out, it almost seems as if the agency deserves it a bit. The most-recent reports show that more than 5,000 foreign criminals have failed to be deported. 4,000 of these people are running free on UK streets right now. The UK...
Another Illegal Migrant Found Working in UK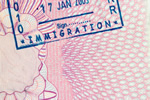 Everyone by now knows that the UK Border Agency is really cracking down on illegal migrants who are working in the UK. Pretty much, the agency wants to stop anyone from working in the UK that does not have a right to be there. Not only is this an attack on migrants, but it is an attack on any company that does not follow the proper process of...
Population in the UK to Reach 73 Million by 2035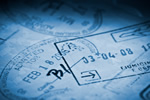 The streets of Britain are already overcrowded and jobs are hard to come by. Well, it appears that the population of the UK is set to continue to grow very rapidly. In fact, some experts are now saying that there will be close to some 73 million people living in the UK very soon. According to the Office of National Statistics, the...
Torture Doctor for Saddam Hussein Allowed to Stay in the UK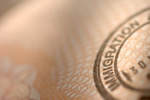 Most people would not feel very good knowing that they were living next door to a known 'torture doctor'. Well, watch out Brits, because that may happen. In fact, reports show that a doctor who treated victims who had been tortured during Sadddam Hussein's regime has been given permission to stay in the UK. Dr. Mohammed Kassim Al-Byati has...
Drug Dealer Able to Win the Right to Stay in the UK Twice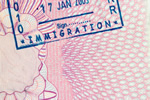 It is one thing for a foreign drug dealer to win the right to stay in the UK, but it is another thing altogether when that same dealer wins the right to stay twice. Apparently, reports show that Gary Ellis, age 23, has won the right to avoid being sent home to Jamaica because of his 'right to a family life' in the UK. Reports show that Mr....
UK Government Looks to Restrict Family Immigration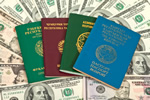 It now appears that the UK Prime Minister looks to make it harder for immigrants to bring their families to Britain. This is yet another step that the UK is taking to tighten its border controls. The government is hoping that this new rule could help decrease the number of immigrants who show up on British shores every day. To enforce this...
UK Government Calls Ban on Young Marriages Unlawful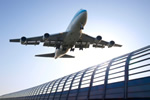 Recently, there has been a lot of focus on the immigration system in the UK. One thing that has found itself under the microscope is the ban on under 21-year-old marriages. The supreme court has now declared that this law is unlawful. Youthful spouses should be allowed to come to the UK. Once again, Article 8 of the European Convention of...
Survey Shows Brits Are Sick of Illegal Immigrants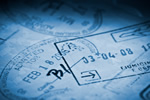 According to a new report, most Brits are fed up with immigration as a whole. Apparently, people want to see immigration reduced altogether. However, the survey did note that people want the government to focus on cutting the number of illegal immigrants and asylum seekers who enter the country, and not so much the foreign students and...
Immigrant Jumps to Death from Speeding Eurostar Train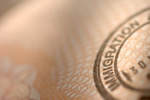 Reports now show that an immigrant, who was refused entry into the UK, has jumped to his death from a Eurostar train traveling at 100 miles per hour. Apparently, the man forced open the doors on the train and dove out. The man was being taken back to Brussels. The immigrant was a 22-year-old Albanian. He arrived at St. Pancras but was not...
UK Border Agency Being Accused of the Detention of Kids Again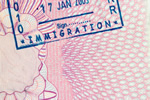 Some may remember, not too long ago, the UK Border Agency said that it was going to halt the detention of kids. A lot of people were against putting kids in immigration centers. Now, however, it would seem that the UK Border Agency has been accused of that again. New reports now show that some 700 kids have been detained at south-east...
Criminals Posing as UK Border Agency Officers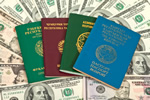 It now seems that a family has been left living in fear after being targeted by burglars twice in five months. Apparently, these criminals are posing as UK Border Agency staff members. Reports go on to show that a 10-year-old boy and his 17-year-old sister were at home in Ridegway Road, Chesham when the burglary took place. This kind of...
More Illegal Workers Found in Restaurant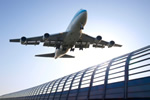 It seems that the restaurant industry just cannot get away from hiring illegal workers. This goes double for restaurants that tend to specialize in overseas food. For example, a Chinese restaurant was just recently raided by the UK Border Agency. Once again, an illegal immigrant was found. This time it was a 20-year-old Chinese man. He is...
UK Border Agency Busts 4 People in Sham Marriage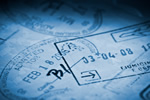 By now, most people are aware of the fact that the UK Border Agency is cracking down on all sham marriages. If people were assuming that this crackdown would come to an end soon, they should think again. In fact, four people from Leicester were just recently arrested on suspicion of staging a sham wedding in Dowpatrick. All of them have been...
Smuggler Nailed for Hiding Heroin in Radishes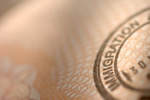 Just recently, a Colchester man has been jailed for trying to smuggle drugs into the country. Reports suggest that he attempted to sneak in some £80,000 of heroin. So this brings up the question: How did he plan on smuggling them in? Well, apparently this would-be drug dealer attempted to smuggle the heroin into the country by hiding it in...
UK Prime Minister Asks the Public to Take on Illegal Immigrants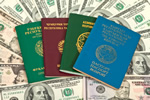 It now seems as if David Cameron, who is the Prime Minister, has called on the general public to help fight illegal immigrants. In fact, he has urged all Brits to report any illegal immigrants that they know of. He said he was also going to change the citizenship test so that it includes questions about British history. If these people are...
British Passport Laws to be Tightened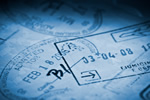 According to the latest reports, the UK government is now planning to introduce a set of new laws. Apparently, the whole point of these regulations is to help curb immigrants' rights to settle down permanently in the UK. Experts say that these new laws are going to impact thousands of Indian migrants the most. First of all, the British...
David Cameron says More Jobs Should be Filled by British Workers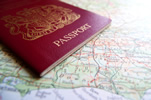 Anyone who is looking for a job in the UK knows, a majority of jobs already taken by European Union workers. Well, apparently David Cameron has had enough. In fact, the Prime Minister said that more British workers should be filling these jobs. David went on to say that he believes that it is no longer right for a section of the population...
Rayat London College Being Investigated by Immigration Officials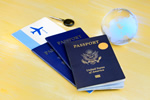 It seems that the Rayat London College currently finds itself in the hot seat. So far, one college registrar has resigned and another three members of the staff have been suspended. This happened after allegations surfaced that overseas students were being allowed to cheat their way to getting degrees and visas. Reports suggest that...
UK Battle Over Human Rights Regarding Illegal Migrants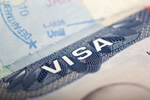 It now seems that a number of senior cabinet ministers are in the middle of a row regarding human rights. Mostly, this battle has to do with human rights related to illegal migrants. Many experts are saying that human right laws are being twisted to help illegal migrants gain the right to stay in the UK. One person that believes that these...
Home Office Said to Have Secretly Banned 60 Russian Officials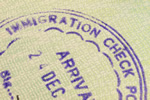 It now seems that reports are suggesting that the Home Office has recently barred up to 60 Russian officials from entering the UK. Some experts are saying that this rumor is not true. However, at this point, it is hard to know who is telling the truth, and who is not. Reports are saying that the death of a 'whistle blower' has now damaged...
Palestinian Activist Held Unlawfully in the UK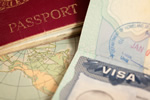 According to new reports, Palestinian activist Sheikh Raed Salah was held unlawfully in the UK. Now, it appears that he has won court approval to get compensation for this detention. This was the ruling despite the fact that Salah has been banned from the UK. This new ruling is just another embarrassment for the UK government. In fact, the...