October 2010 Emigrate News Archive
Archived Daily Emigrate UK News...
Car Makers in the UK Attack Emigration Cap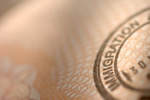 It does not seem like there are many companies or industries in the UK that are happy with the emigration cap. One such industry would be the car maker industry. Some big companies like Toyota, Honda and Nissan warned the emigration minister that the cap could prevent key development engineers from coming to the UK to set up manufacturing...
Asylum Seeker Kills Lover and Found in Spain 14 Years Later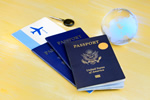 Just recently, an asylum seeker arrested for killing his older love in west London fled a hospital during a fire drill. He turned up in Spain nearly 14 years later. Apparently reports show that Miguel Da Silva strangled Susan Martin, age 44, to death in her room in Notting Hill the day before she planned to leave him and return home to...
Lawyer Thrown in Jail Over Emigration Scam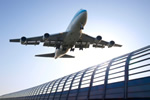 Reports are now suggesting that a former barrister, on October 25, was sentenced to 8 and a half years in jail. He was given this sentence for his role in a massive emigration scam that netted millions of pounds. Syed Ahmed of Havelock Terrace, Sunderland is 36 years of age. He is just one of the five people that were involved in running...
UK Workforce Has Not Really Been Affected by Temporary Cap on Emigration Yet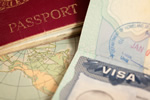 New research is suggesting that the temporary cap on emigration has had very little impact on the quality of the UK workforce. The research goes on to suggest that the UK workforce is almost completely unaffected by this cap. However, cracks are starting to show in the care sector, manufacturing and construction industries. Despite less...
UK Border Agency Catches 18 Illegal Emigrants in Raids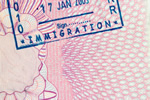 Just recently, enforcement officers from the UK Border Agency ran a few raids on businesses across Gwent. During these raids the agents were able to find a total of 18 emigration offenders. The raids went on for a whole week across the area. They came about due to some information that was received by the agency. Back on October 13,...
Approved Asylum Seekers Still Face Poverty in Britain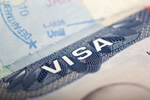 Some asylum seekers think that, after they get to the UK, everything is going to be fine. They think that they have left all of their problems behind them. However, as it turns out, the asylum seekers that are getting accepted are still facing poverty right here in the UK. Scottish campaigners are now calling for statutory working rights...
Gay Saudi Prince May Seek Asylum in the UK After Murdering His Manservant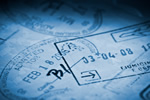 Just recent, a gay Saudi prince murdered his manservant in a London hotel room. It now appears that this same prince could apply for asylum and end up living in the UK. Prince Saud Abdulaziz bin Nasir al Saud was exposed as a homosexual during his murder trial. This puts him at risk of a death sentence if he returns to Saudi Arabia....
Reports Suggest Sex Offenders get Better Healthcare than Children Asylum Seekers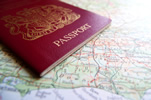 According to top doctors, jailed sex offenders are treated better than child asylum seekers in detention centers. Dr Margaret McCartney claims that killers and perverts are getting better healthcare than children who have fled troubled spots all over the world. The doctor said that people in prison can get much better healthcare than...
UK Policies said to be Behind the Death of Some 77 Asylum Seekers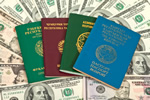 People are now saying that London racist asylum and emigration policies in the UK have led to the deaths of 77 asylum seekers and emigrants. These deaths have happened over the past four years, according to the Institute of Race Relations. Reports say that the Institute of Race Relations said that the 77 deaths, most of which happened in...
Highlights Surrounding X Factor Contestant Gamu Nhengu and Her Deportation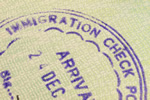 The recent fight about the deportation of the
X Factor
contestant Gamu Nhengu is all over the news right now. However, some people are wondering why now? Why are people now showing so much care about the deportation of some emigrants? This is because she has now given a face to the injustice that has been going on in the emigration...
Reports Now Show All 33 Chilean Miners Have Been Removed From the Mine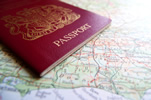 All 33 miners, who had spent the past 69 days in an underground mine in San Jose, Chile, have finally been rescued as of late Wednesday night. These same reports go on to show that the rescue, which was suppose to take over 30 hours, was completed in less than a day. Now the miners have finally been reunited with their families that have...
Chilean Miners Finally Brought Up to the Surface After 69 Days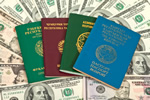 Reports now show that the miners that have been trapped underground for 69 days are finally being brought up to the surface. One right after another, the miners are being brought up out of the gold and copper mine. At the time of writing, 16 out of the 33 miners underground have been saved. Experts have been explaining to people why the...
Ernst and Young also Concerned Over Emigration Cap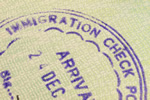 It seems like every single day, there is another company that comes forward to tell people that they are scared of the emigration cap. The news company, Ernst and Young, has warned that the new emigration cap could damage the Scottish economy. This would be bad news since many countries are currently trying to get over the recently global...
Kid Asylum Seekers Targeted in Home Office Budget Cuts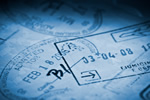 Apparently thousands of kid asylum seekers are to be removed from the UK under some very savage budget cuts. These new cuts are being drawn up by the Home office ahead of this week's comprehensive spending review. In a briefing document that was sent to ministers, details of the proposal were announced. Apparently they want to remove kid...
Failed Asylum Seekers Getting Backdoor Amnesty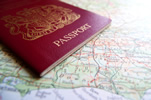 The British Home Office has apparently given permanent residency to more than 135,000 failed asylum seekers in a desperate bid to clear a backlog of cases. This move has been described by the Tories as "backdoor amnesty." Asylum cases that were initially unsuccessful are now being approved at a rate of up to 2,000 a week. This...
Nobel Prize Winners Against Emigration Cap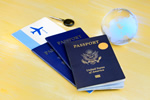 It seems that everyday more and more people step up to speak against the UK emigration cap. Not only are schools, charities and companies speaking out against it, now Nobel prize winners are as well. They say that the cap on emigration will jeopardize the UK's future as a center of excellence for scientific research. The cap limits the...
Gamu Nhengu from X Factor Told to Leave the UK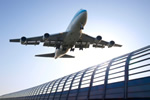 It now seems that one of the favorites on the popular show
X Factor
, Gamu Nhengu, now faces deportation from Britain, according to the Home Office. This girl, born in Zimbabwe, was just recently booted off the
X Factor
show. Gamu, age 18, found herself on many UK media sources after being booted from the show. Emigration...
Many Emigrants Beat the Job Crunch While Many Brits Miss Out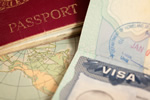 According to new reports, 139,000 emigrants have been able to be out the job crunch. This would be a good stat if it was not also coupled with the news that the number of Brits in work dropped by another 654,000. Thus, analysts have now gone on to question the Government's plans for a cap on emigration from people outside the European...
UK MP Feels Emigrants Should Pay £5,000 for Public Services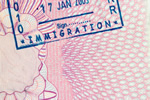 It now appears that some think that emigrants should pay a bond of 5,000 pounds to cover the costs of using public services before they are issued visas to stay in the UK. At least this is the feeling of a key ally of Prime Minister David Cameron. Tory MP, Nick Boles, has urged the government to impose a surety on emigrants before they are...
UK Government Defends Limits on Indian Professionals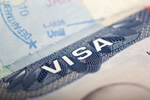 Apparently the UK government has just recently defended its decision to introduce an interim limit on skilled workers from India. However, this limit will be placed on other countries from outside the European Union as well. This news comes despite concerns raised by the Confederation of British Industry and others. The government has...
UK Sees a 23 Percent Drop in Asylum Applications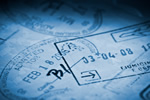 Apparently the number of people that are applying for asylum in the UK has fallen by almost a quarter when compared to the same time last year. These latest figures have shown that a total of 5,370 asylum seekers, including dependents, made applications in the UK between May and July of this year. This is a number that is down 23.6 percent...