October 2009 Emigrate News Archive
Archived Daily Emigrate UK News...
Home Office to Offer Cash to Failed Zimbabwean Asylum Seekers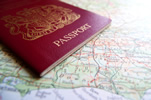 It now seems that the Home Office has announced that cash and aid repatriation packages worth up to £6,000 are to be offered to failed asylum seekers if they choose to voluntarily go back to Zimbabwe. The emigration minister, Phil Woolas, said that the first steps would be taken this autumn towards forcibly returning more than 10,000 failed...
Large fines for Herne Bay and Canterbury businesses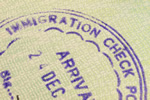 A total of eight businesses in the Canterbury and Herne bay region have been issued with collective fines of £50,000 after the Home Office slapped the penalties on the companies. In the latest raid by UK Border Agency officials based on intelligence, ten people were found to be working illegally in the employment of the eight operations....
UK resumes Zimbabwe deportations despite ongoing violence claims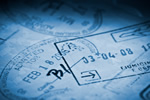 The UK Government has announced that it will resume scheduled deportation flights for failed Zimbabwean asylum seekers. The announcement comes just 24hrs after a torture investigator from the United Nations was refused entry into the country and Amnesty International claimed the nation was once again on the brink of violence. The High...
Burnley College bans veil wearing student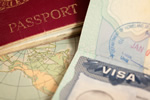 A Muslim student claims she has been traumatised after her application to her local college was denied due to her wearing a veil. The 18-year-old Shawana Bilqes said she had been emotionally affected by the enrolment prevention and that the move was humiliating and impacted on her studies. Bilqes, speaking to news reporters, said that...
Falling Passport demand makes forecasting difficult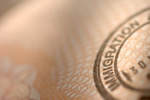 The recession has affected passport demand, with a fall of some 10% being recorded over the past two years. According to a recent parliamentary report the economic downturn has led to more Britons renewing at the last moment or staying at home. The Identity and Passport Service has had to reduce its staffing levels accordingly, the decline...
Emigration Center in Ashford Suspends Staff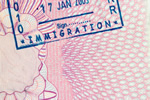 The emigration center that is located in Ashford has just recently announced that it has had to suspend some of its staff. The Millbank Center claims that these suspensions came after the staff showed inappropriate behavior. This Kent County Council run emigration center actually houses up to 50 youngsters that are aged between 16 and 18...
Suicide detention girl has been released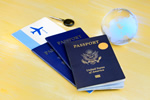 The high profile case of Adeoti Ogunsala, the 10-year-old Nigerian girl who attempted multiple suicides while being held in detention has been resolved with the young girl finally being freed. The failed asylum seeker was released by the UK Border Agency along with her mother Clementina from the Tinsley House centre near Gatwick Airport....
Continued disagreement on immigration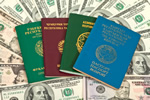 The ongoing debate over Britain's immigration issues and disputes over population growth have been widespread in recent weeks. For every claim there is a counter-claim and statistics are used from numerous sources which all support differing arguments. Last week a government backed study claimed that population numbers were booming with...
Welsh businesses face hefty fines for illegal workers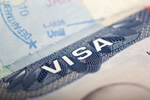 Two separate businesses in Wales were hit with large fines on the same night for hiring illegal workers. A sum of £35,000 was imposed across the two operations as the UK Border Agency continues to make firm statements that it will not tolerate any practices of hiring illegal workers. On the 23rd of January officials from the UKBA went to...
Europe contains most expensive cities to live in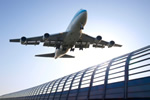 Copenhagen, Oslo, Geneva and Zurich top the list of the world's most expensive cities to live in according to a new report. They are joined at the top of the Prices and Earnings comparative survey by New York and Tokyo. London has fallen significantly on the back of the weakening pound and now sits around 20th, down from 2nd in 2006. The...
Deported Iraqi Asylum Seekers Claim UK Sent Them to Their Deaths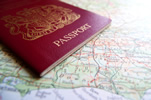 A group of asylum seekers from Iraq said that, when the Home Office deported them, they were being sent to their deaths. Just earlier this week, members of that same group of asylum seekers that was sent away were able to just survey the latest bomb outrage in Baghdad. This bombing took 155 lives. The group of Iraqi asylum seekers were...
Manchester Airport live coral seizure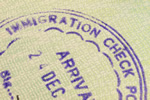 Officials at Manchester Airport have been involved in a bizarre case of live coral being brought into Britain. Staff from the UK Border Agency discovered and seized the coral after discovering it in a freight shipment bound from Australia. The coral was part of a larger consignment of aquatic specimens which had been legitimately shipped....
Guantanamo inmates reject government secret hearing request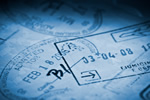 This week saw calls from seven ex-detainees from Guantanamo Bay call for the High Court to reject requests to for secret court hearings in their cases. The UK government has asked that hearings concerning allegations that Britain was complicit in the overseas torture of the ex-inmates be held behind closed doors. The seven people in...
Unskilled Bulgarian migration on the increase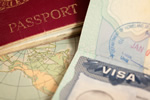 More Bulgarian nationals are leaving the country in search of work, predominantly those aged 20 – 30 who have no professional qualifications. Bulgaria experienced a marked drop in emigration from 2000 – 2006  as the EU opened its borders to new members which resulted in a huge influx of workers from the Eastern bloc travelling to...
Malaysian over stayers ongoing concern for UK government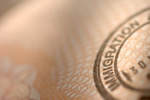 The UK government remains unimpressed with measures enacted by their Malaysian counterparts to stem the issue of over-stayers. In 2008, Malaysia was one of ten countries included on a risk list which were warned that visa requirements may be imposed if they failed to take appropriate steps to curb the problem which also extended to illegal...
UK Government Denies Emigration Boom Again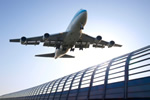 The UK government has once again dismissed claims that it set up an emigration boom in an effort to make the UK a more diverse place. This dismissal is announced despite the fact that the UK government has already claimed this before. Andrew Neather, former Downing Street aide, allegedly said just last week that this has been a driving...
Bilateral visa agreement announced for Russia and Denmark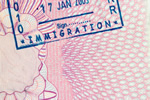 In order to facilitate the issues of visa for both countries Denmark and Russia have signed a bilateral agreement for their respective citizens. The result will see the removal of visa requirements for citizens from both nations who will instead be able to travel with their passport only. The move will make travel easier and remove much of...
From human to drug trafficking in southern Europe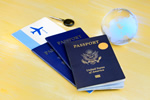 The well established human trafficking route from Africa to Europe has traditionally followed a path from Libya to Italy via Malta, but recent trends show more smugglers are turning from people to drugs to elicit profits. The diversification of the so-called 'southern route' was highlighted in the most recent report by Europol. The EU...
UKBA launches mobile biometric team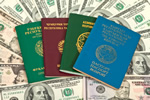 The need for migrants to register their biometric details in the UK will soon be made easier and more accessible as a new mobile biometric scheme is launched. The UK Border Agency has unveiled the mobile service in Sheffield with the team from the Vulcan House biometrics division being the first in the country to establish a mobile...
High Court date for Gurkha pension cases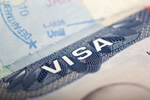 A battle is set to hit the High Court as advocates for retired Gurkhas seek what they claim are unpaid pensions. After a high profile campaign led by Joanna Lumley the Gurkhas won their right to settle in Britain but the issue of pensions remains unresolved. The campaign concerns some 24,000 Gurkha veterans who have been controversially...
Young Nigerian Girl Placed in detention Tries to Commit Suicide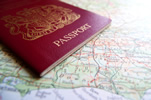 It now seems that a 10 year old Nigerian girl, who tried to kill herself, has been placed in detention now for the second time. The girl has now secured an injunction against removal from the UK after trying to strangle herself to death. The young girl, Adeoti Ogunsola, had tried to commit suicide at the Tinsley House emigration removal...
Travel Agents promise student visas in Pakistan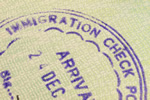 Following the recent changes to UK Student Visa rules many travel agents in Pakistan have begun advertising their abilities to secure the much required documentation. Many of the so-called 'travel-agents' are independent operators with no official status and seek to take advantage of what they claim are easier laws. Banners and posters...
Europe seeks immigration solutions from Australia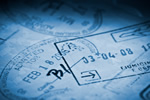 According to European polls and many EU officials, the issue of uncontrolled Muslim immigration into Europe has been a policy maker's disaster. It is a controversial if patriotic standpoint but one which could benefit from the study of how Australia handles the question. Australia is held in high regard by many European lawmakers for the...
Immigration and Citizenship numbers show significant decline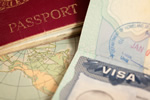 Claims that the UK is being inundated by immigration have been proven inaccurate after statistics revealed the number of citizenships granted had fallen dramatically in the year up to 2008. The Foreign Office revealed in a report last week that warnings of overcrowding made by right-wing pressure groups, notably the BNP, were not supported...
Previous Labour government had secret immigration plan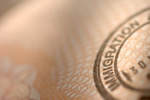 A former adviser to the UK Labour Government has alleged that Tony Blair and Jack Straw made secret plans to develop a multi-cultural Britain by allowing easy access to immigrants due to fears of widespread backlash if the move was made public. The 'dishonest' strategy was announced by Andrew Neather who worked under Jack Straw during...
Experts Fight Back Against Claims of UK's Population on Track to Hitting 70 Million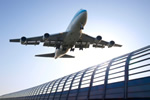 Emigration experts have now stepped up to challenge new official projections that the UK's population is on track to hit the 70 million mark as early as 2029. Officials had said that this was largely a result of the influx of people and births to foreign nationals in the UK. The head of the Institute of Public Policy Research's emigration...
Assistant language teaching opportunities in Japan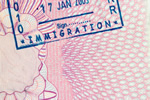 Japan is a well known destination on the world travel map and has opportunities for assistant teachers of English as a Second Language (ESL). However, being mindful of the cultural differences between Japan and the UK is essential for those considering a working holiday in the land of the rising sun. As the number of ESL jobs around the...
Judges rules Afghanistan is not a war zone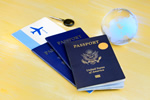 In a ruling which may pave the way for hundreds of asylum seekers to be returned home, officials belonging to the Immigration Tribunal have declared that Afghanistan is not unsafe despite the continued violence which ravages the war-torn region. The bloody conflict which has plagued the region was not enough to convince a panel of experts...
BNP Leader criticises Islam and defends KKK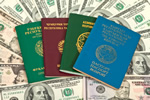 The Klu Klux Klan had a past head defended and Islam was criticised by Nick Griffin, the leader of the British National Party during the televised Question Time program yesterday. Mr. Griffin also called homosexual men 'creepy' and asserted that Winston Churchill would be a supporter of the BNP if he were alive today. The audience was...
Ten illegal immigrants seized in tip off from Currys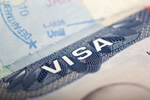 The historic market town of Newark in Nottinghamshire has become the latest location of efforts by British immigration officials to eliminate the practice of employing illegal immigrants. A total of ten illegal immigrants were found to have been working without permission at the Currys distribution depot in the midlands town which lies...
Government to redistribute confiscated criminal goods to the community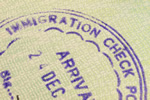 Millions of dollars worth of equipment and cash seized by the government from criminal activity is being put back into the community thanks to the new Community Cashback Scheme. The scheme has allowed local people to have their say into how the assets are best put to use and has been rolled out by the government at a cost of £4 million....
Experts query population forecast figures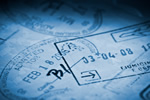 The latest migration predictions for the UK have been challenged by experts who argue claims that Britain will reach 70 million by 2029. The figures, released this week, suggest that immigration and a rising birth-rate will see a population boom. However, migration officials have denied the claims saying that the projections are based on...
Austrian Internship opportunities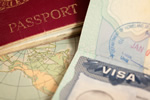 For those looking for a place to intern, the Austrian Capital of Vienna is one of Europe's great cities and currently has openings for work experience seekers. Once the seat of the mighty Habsburg Empire, and the former centre of European culture, Vienna lies at the crossroads of west and Eastern Europe. The city itself can boast a long...
Nigerian child attempts suicide in detention again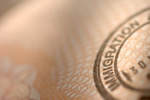 In yet another case of controversy over immigration detention for children, a 10-year-old Nigerian girl has attempted to strangle herself and not for the first time. Ignoring the warnings of physchological experts, Adeoti Ogunsola was forced to remain in the Tinsley House immigration removal centre (IRC) with her mother despite having...
Afghan Emigrants Deported Back Home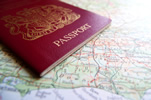 Reports have come in that show a British chartered plane, which took off from Paris earlier this week, has successfully returned Afghan emigrants to their home country. This move comes as part of a joint emigration crackdown, which has prompted a lot of criticism in France. The plane first left the UK carrying about 24 Afghan nationals. 23...
Stricter UK passport controls set for crown dependencies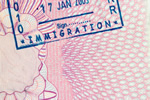 Residents of the Isle of Man, the Channel Islands and the Republic of Ireland will be subjected to greater passport scrutiny under a new proposal by the British Home Office. The renewed effort has been met with criticism by officials from both the Channel Islands and Isle of man at the British-Irish Parliamentary Assembly which took place...
Lack of butchers and aircraft technicians in Britain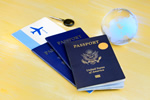 A panel supported by the British government has spoken out amidst the ongoing immigration debate with claims that the UK should be doing more to attract foreign butchers, aircraft technicians and paediatricians. The Migratory Advisory Committee, an independent body, today suggested that the jobs were part of a workforce which Britain...
Arrests made at Peterborough car wash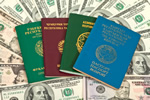 The UK Border Agency has arrested two men under suspicion of immigration law violations after a surprise raid on a car wash business in Peterborough. The public and staff alike were shocked bystanders as UKBA vehicles pulled up outside the FS Professional Car Wash & Valet station on Peterborough's Padholme East Rd. The raid resulted...
Home Office unsure of whereabouts of 40,000 immigrants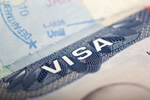 It has emerged that the Home Office has lost track of thousands of cases of immigration seekers following the revelation in a letter to the Home Affairs Select Committee by the head of the UK Border Agency Lin Homer. The cases revolved around up to 40,000 migrants who have become illegal citizens following the rejection of their...
Failed Deported Iraqi Emigrants on Hunger Strike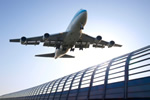 Just recently, a failed deportation took place. The deportation was suppose to involve taking failed asylum seekers back to Iraq. However, once the Home Office officials arrived in Iraq with the failed asylum seekers, the officials claim that members of the Iraqi army boarded the plane and told them never to bring people back by force again....
Serious health issues for child immigration detainees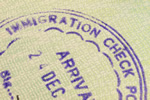 A study by a team of doctors at the Yarl's Wood Immigration Removal Centre has revealed that children exposed to prolonged detention in UK immigration centres are at a high risk of developing serious mental and physical health problems. In what is believed to be the first study of its kind the evidence is clear that children are severely...
Sex trafficking inquiry fails to trace any evidence of forced prostitution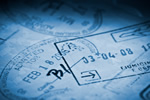 In what was billed as the largest ever investigation into the practice of sex trafficking for the purposes of prostitution, the results have failed to identify a single individual who was forced into the practice. The investigation was a collaborative effort by nationwide police, specialist agencies and various government departments and...
New Australian Citizenship test launched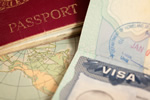 As of today, a new citizenship test will be in place to assess all potential citizens of Australia with the emphasis being on personal and civic responsibility. The new test replaces the controversial general knowledge quiz which was widely denounced by the public and media as most Australians themselves were unable to correctly answer...
Sham marriages stopped by UKBA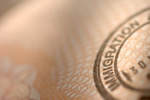 Officials from the UK Border Agency arrested a Pakistani man at a Manchester registrar's office just as he was about to undertake what authorities have called a sham marriage. The operation took place last Thursday, October 15th based on local intelligence and was carried out at 2pm in the Lloyd Street Registry Office in Manchester. The...
Iraqi Asylum Seekers Claim Abuse After Failed Deportation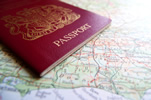 New allegations have been brought to light by Iraqi asylum seekers. They are claiming that racist taunts and operational chaos was very present during the failed deportation attempt to Baghdad by the Home Office. Sources say that three of the men that were put on the UK Border Agency's first flight to the Iraqi capital last week were beaten...
Fate of Iraqi deportees still undecided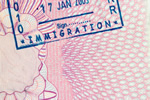 The controversial transportation saga of some 30 Iraqi deportees back to their homeland continues after almost all were denied re-entry upon landing in Baghdad. The UK charter flight which sparked widespread condemnation by human rights groups and which was initially a joint effort in collaboration with the French government landed at...
Brand new French camp for UK bound migrants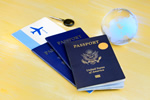 In spite of British pleas to clamp down on illegal immigration camps along the French coastline an expansive new tent city complete with kitchen, bedding, lounge and washing areas has opened this week in Steenvoorde. British newspapers have labelled recent French efforts at the Calais Jungle camp a sham following the opening of the new...
Government report shows 700 immigrants allowed in each day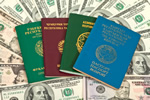 According to the latest government findings the number of immigrants has nearly doubled under the Labour leadership. The report reveals that since Messrs Blair and Brown have been at the helm the number of migrant arrivals into Britain has reached three million in total. This equates to over 700 every day. The percentage of immigrants in...
Cat ownership greater proof of citizenship than marriage or children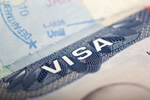 Public outrage has followed the decision to let an illegal immigrant remain in the UK due to his ownership of a cat. The Bolivian man was deemed to have the right to remain in Britain because sending him home would be a breach of his civil rights which stipulate that he is entitled to remain in the UK owing to a settled private home life,...
UK Deportation Officials Confronted on Plane by Iraqi Army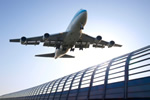 Reports have now come in to show that an Iraqi army officer apparently boarded a flight full of deported asylum seekers at the Baghdad airport. Here he is said to have told British emigration officials to not send anymore asylum seekers back by force. This confrontation was reported to have happened late last week when a British...
Jamaican man fears death on deportation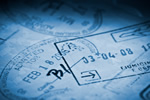 The brother of the slain famous Jamaican entertainer Bogle has claimed that he fears for his own life if plans to deport him from his Birmingham home go ahead. Lennox Russell failed in his application for asylum in the UK and has revealed he was the subject of death threats following the murder of his brother Gerald Levy aka Bogle. In...
Emigrating Britons find New Zealand a place like home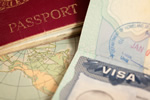 The New Zealand south island city of Christchurch has emerged as the new hot-spot for immigrating Britons to that country. Immigration experts has theorised that the similarities with towns like Cambridge and Bristol are the reason for the new trend. The city itself is famed for its churches, a stunning medieval town square and even a...
Far right BNP to permit coloured membership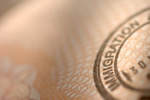 The ultra right wing British National Party has announced changes to its constitution which will allow membership to be extended to non-white people. The move comes after a recent court case where the BNP, who oppose immigration and fight for real Britons, was accused of discrimination by a government supported human rights group. The...
Iraqi Asylum Seekers Blocked From Deportation by Court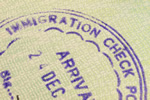 Information has just come in that a high court judge just recently blocked the forced removal of six Iraqi asylum seekers on a deportation flight back to Baghdad. This was a flight that was suppose to be leaving Heathrow Airport yesterday morning. It seems that Mr Justice Davis has now granted an injunction that has prevented the removal...
Solicitor claims earned citizenship benefits the community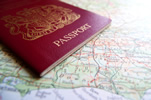 Marian Dixon, a solicitor with the Birmingham law firm Wright Hassall's immigration division has stated that the move away from issuing UK visa based on time served in the country towards earned citizenship is beneficial to the greater community. In the past, people who have been in the UK on work visa could automatically apply for...
Study shows no negative impact by migrants on UK jobs and wages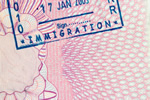 It has long been held that migrant workers have been subjected to claims of taking British jobs and undercutting local pay but a new study by the Institute for Public Policy Research shows such assertions are both incorrect and unwarranted. The findings come at a time when renewed protests have been taking place outside of power stations in...
UKBA outrage at plans to turn hotel into detention centre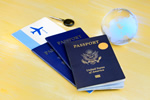 Officials from the UK Border Agency have denounced plans to convert an airport hotel to a detention centre, saying they are extremely disappointed with the move. The UKBA's director Alan Kitlle wrote to MP for Crawley to voice his surprise and anger that an application for planning permission lodged by hotel tycoon Suriner Arora to...
Scottish mother sent home to the US without her children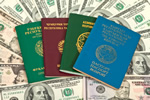 A mother has spoken out against the British immigration system claiming she was still in shock after officials decided yesterday that she must leave the UK immediately but leave behind her two young children. American woman Angela Smith, 43, has been living with her husband and children in Scotland for the past two years but in the...
UK Government lifts visa ban on controversial Dutch politician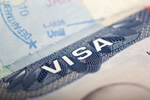 An immigration tribunal has overturned the ban on controversial right-wing politician Geert Wilders which will allow him to travel to the UK to attend a showing of his film Fitna. Wilders will now be able to go to London next week for the UK showing of his film in which he claims the Koran is fascist. The tribunal allowed his travel after...
UK Stops Thousands of Overseas Students From Entering the Country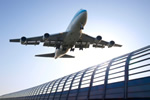 New reports now show that Universities could lose thousands of high fee paying overseas students due to the new visa system that has been put in place for the UK. Thousands of universities could be left with unfilled seats, which would put them millions of pounds out of pocket. This is all due to overseas students being blocked from entering...
UK Malaysians in migration wilderness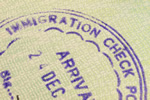 Thousands of Malaysian born UK residents are living in limbo after the shambolic handling of the citizenship process over the past 50 years. Many now live illegally in Britain working in menial jobs as their rights former rights have been denied by successive governments. Scores of Malaysian citizens fled to the UK after the former British...
Overseas student visa rules could cost UK universities millions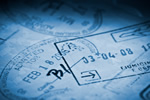 Universities have denounced the new overseas visa regulations claiming that thousands of high paying foreign students are being deprived of the opportunity to study in the UK which in turn may lead to millions of pounds lost be tertiary establishments. The claims came from the umbrella organisation of Universities UK (UUK) which represents...
Coupled jailed for attempting to smuggle cocaine through Manchester Airport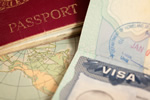 A husband and wife have been sentenced to prison after attempting to smuggle cocaine into Britain via Manchester Airport. Both individuals were believed to have concealed drugs internally and the man resisted arrest, attempting to assault an immigration official before trying to escape the airport while being detained. Carmen...
Big Group of Failed Asylum Seekers Sent Back to Iraq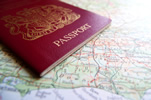 According to a refugee group, thirty failed asylum seekers have now been sent back to Iraq. The UK Border Agency is preparing to send the first large group of failed asylum seekers to Baghdad and southern Iraq. This big removal involves at least 30 Iraqis from UK deletion centers around the UK. According to the International Federation of...
The fastest growing UK crime is identity fraud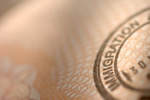 London has been revealed as the centre of the latest crime trend to hit the UK, identity fraud, with Birmingham a close second. The news comes at the start of National Identity Fraud Prevention Week where a study revealed the growing scale of UK-based identity theft which continues at an alarming rate. Close to 60,000 cases of...
Waiter arrested in Cambridgeshire village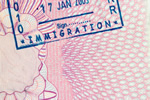 A waiter has been arrested following the latest restaurant raid by the UK Border Agency. In the swoop, the UKBA team targeted the Takdir Indian Restaurant which is housed by the Swan House Inn in the small hamlet of Fowlmere near Cambridge. The raid was part of a concerted investigation into immigration related criminal activity in the...
Bulgarian gang master charged with exploiting compatriots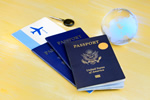 The head of a Bulgarian working gang has been found out by UK based authorities. In yet another scandal involving Bulgarian migrant workers to hit the besieged UK agricultural industry, the man was found to be luring compatriots to Britain where he then exploited them. The UK based Gangmaster Licensing Authority declared that the man...
Separated South African visa couple reunited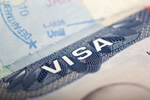 A South African man has finally been reunited with his Norfolk wife and has met his newborn baby girl for the first time. The couple was separated in December due to visa complications which have seen him based in the republic since then. Andre Van Coller missed the birth of his daughter Ellie as his wife Helen stayed in the UK for the...
High Court reveals the truth behind detained Congolese University lecturer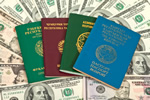 More facts have emerged in the case of Jean-Pierre Djimbonge, the 51-year-old University lecturer from the Congo who has received widespread public support at his alleged mistreatment by UK immigration officials. The High Court in Belfast yesterday said that the authorities were absolutely correct to arrest the man, stating that some of...
Foreign Criminals Allowed to Stay in Britain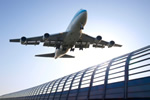 It now seems that investigations that are underway have uncovered many causes where foreign offenders are being allowed to stay in Britain despite attempts by the Government to remove them. Some of these overseas criminals include killers, rapists, and molesters. These new findings now demonstrate how criminals are using the 1998 Human...
Controversial DNA testing suspended by UK Border Agency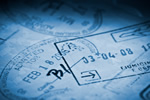 In a move that was deliberately low-key the UK Border Agency has decided to halt the controversial and roundly denounced DNA testing system for identifying nationality. The UKBA had been under considerable fire from academics and human rights groups following their announcement to implement the testing system which involved isotope...
Kabul bound Jungle camp deportation flight postponed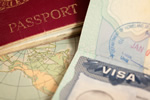 Human rights groups are claiming France's decision to postpone an Afghanistan bound flight for ex Calais Jungle inhabitants is a victory for migrant rights groups and refugees alike. The French government last week reneged at the last minute on an agreement with British authorities to fly the migrants home on October 6th. A plane had...
Tories vow to clamp down on migrants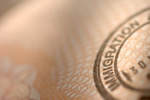 According to Chris Grayling, the Conservative Party shadow home secretary, the Tory government would instigate a limit on immigration numbers to plug a huge hole in Britain's immigration policy. Grayling also suggested that the current system was being continually abused, particularly by overseas students, and required stricter measures to...
South African UK visa changes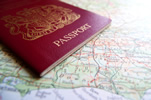 The raft of recent changes to UK visa regulations has caught many continental South African residents unawares as they discover that despite legally living within the European Union they are no longer free to travel. For South African citizens based in Europe wishing to visit Britain are now required by UK authorities to obtain in advance...
London's Olympic Park Gets Biometric Tests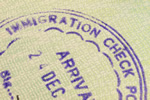 It now seems that hand and iris recognition scanners have been set in place at London's Olympic Park construction site. This has been done in a bid to help secure the area for the 2012 games. The area is looking to be turned into a fortress and wants to protect itself with these state of the art biometric security systems. Thus, only workers...
Welsh festival postponed as attendees denied access by UKBA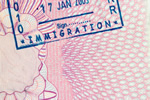 A planned festival in Cardiff next month which was to be promoted alongside the Wales v Argentina rugby game at the Millennium Stadium has been dumped over fears for the treatment of the invited artists by immigration officials. The planned CeltFest was scheduled to take place at the Cardiff International Arena at the time of the visit of...
UAE to receive more visa applications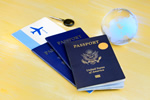 The Home Office has announced plans to divert more visa applications to its office in Abu Dhabi in site of the massive backlog of over 5,000 Pakistani applications at the centre. The announcement also claimed that recent reports that Pakistani applications would soon return to the Islamabad immigration office were in fact erroneous and that...
UKBA arrest 10 factory workers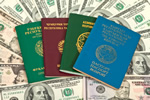 The latest raid by the UK Border agency has netted 10 illegal workers at a food factory in Bicester. The UKBA along with two members of the local constabulary raided the Just Prepared food factory, located in Bainton Close near Charbridge Way, at around 10am yesterday morning. The officials examined some 30 staff and their records were...
Home Office admits to 40,000 missing cases on immigrants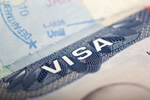 A leaked memo is causing embarrassment for the Home Office after it was revealed that authorities may not know the actual whereabouts of tens of thousands of migrants who were told they needed to leave the UK years ago. Currently immigration staff are desperately working their way through some 40,000 files that date back to before 2003 of...
UK Chooses to Cut Wait Time on Pakistan Visas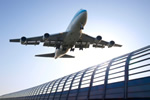 It now seems that Britain will be cutting the time it takes to process visa applications that come in from Pakistan. This new cut in time comes after a backlog on Pakistan visas delayed thousands of applications. The UK Home Secretary, Alan Johnson, said that the waiting times would fall from two months to just 15 days as soon as next...
UKBA officials release prosecution figures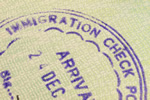 The UK Border Agency has revealed that over 2,500 frausters, traffickers and drug smugglers have been prosecuted by the the joint venture the UKBA launched last April. The findings were announced in a report by the Border and Immigration Minister Phil Woolas. The announcement of the prosecutions was made during the first conference between...
Woman supported by MPs sentenced to jail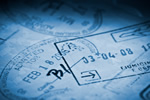 The woman who took her case to the Scottish Parliament and the House of Commons has been sentenced to jail for 18 months for lying about her background. Fatou Gaye and her 4-year-old son Arouna were removed from their Glasgow residence in a move which sparked widespread publicity and sympathy. SNP Member John Mason brought up the case to...
16 migrants discovered hidden by noodles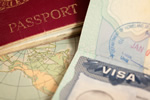 Two people have been charged by authorities after the discovery of some 16 illegal immigrants who were concealed in shrimp noodles. A mother and son were found to be attempting to import the Vietnamese nationals who had been huddled together inside a hire van. The van was on its way to Portsmouth by sea onboard the Normandie Express after...
Gangs targeted in Newcastle raids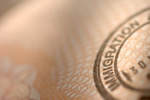 More than 80 officials from the Northumbria Police and UK Border Agency have launched a series of dawn raids that have netted alleged crime gang members responsible for massive benefit fraud. The raids took place in the West End district of Newcastle and were aimed at tackling cases of foreign nationals being shipped into the area in order...
Indian Girl Goes Missing in London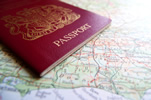 Reports have now come in that say a 10 year old Indian girl, who was last seen almost six months ago, is believed to be missing with her aunt. The young girl's parents said that her aunt, Seema Kapoor, age 38, took her from Inida to the UK without their consent back in December of 2007. The ten year old, Aishely, was seen for the last time...
Pakistan visa office returns from the UAE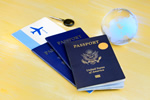 The UK government has announced the decision to move the visa application office for Pakistani citizens from the United Arab Emirates back to Pakistan in order to address delays which have caused high tension across the country of late. The announcement was made by Alan Johnson, the Home Affairs Secretary, on Tuesday from Islamabad...
Prison for Guyanese identity theft couple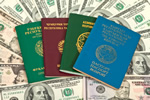 The Guyanese couple who recently appeared on the UK Border Agency's Sky TV show have been sentenced to jail in Croydon after being found guilty of fraud and identity theft. The couple, Kamini Sukram and her partner Indar Kumar Mohan stole the identity of US national Savriti Naidoo and then masqueraded as Regendra Naidoo and Mark Anthony...
Months of delays as Edinburgh Airport upgrades immigration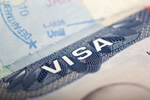 The next three months are set to cause all manner of headaches for overseas arrivals into Edinburgh Airport, as renovations are made to the immigration hall. Construction has already begun on expanding the hall by 25% of its current size. The disruptions may inconvenience literally millions, as the airport handled almost 9 million...
UKBA moves Taiwanese visa application processing to Manila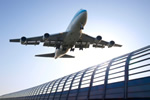 The UK government has moved the office for visa applications for Taiwanese citizens to the Philippine capital of Manilla. As of Monday 5th October the Manila office will process the applications due primarily to the number of visas applications declining significantly since the UK made the decision to offer a 6-month entry visa-free for...
UK Fighting War on Sex Traffickers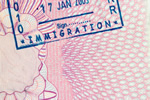 It seems that the UK has been fighting to keep thousands of illegal emigrants out of the UK. The problem is that many of these illegal emigrants will do anything that they can to make it into the country. This includes paying up to £30,000 to be smuggled into the country. Although this seems pretty bad, reports now show that many women...
Airport bomb threat hoax to avoid deportation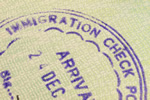 A Pakistani man has forced one British airport to be closed and three more placed on high alert after phoning in a bomb threat which warned of suicide attacks. 27-year-old Salman Mukaty was an asylum seeker who was seeking to prevent his deportation back to Pakistan after having lived in Britain for over 9 years. His reaction was to advise...
Royal Yacht Association hits out at UKBA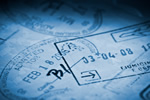 The Royal Yacht Association has asked for government clarification of the UK Border Agency's powers in using force boats and boarding parties. The request comes following a spate of recent complaints from RYA members who claim they have been subjected to search raids while at sea by the UKBA. The RYA has raised its concerns that UKBA...
UKBA denies entry to Benny Hinn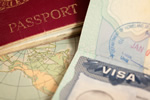 Benny Hinn, the Israeli-born US television evangelist, was denied entry to the UK over the weekend. The star of TV's 'This is Your Day' and regular performer of stadium filling 'Miracle Crusades' was refused on grounds that he failed to comply with the latest immigration regulations which came into effect last November. The UK...
Beat the immigration queue at Heathrow for 50 pounds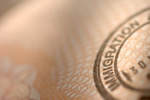 A controversial new fast-tracking service will be launched at London Heathrow Airport next year which will see passengers able to jump the immigration queue and use a fast gate for a fee of £50. The fee would be in the form of an annual subscription. The queue jumping system is already in place to a lesser extent at both Liverpool and...
British Asylum Seekers Cut to just £5 a Day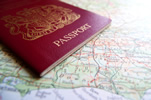 It now seems that the benefit support system for asylum seekers has taken a turn for the worst. This week, all asylum seekers' benefits will be cut to just £5 a day. The UK government says that this is just over half of what a person needs to live on. This new cut means that the weekly rate for a single asylum seeker, over the age of 25,...
UKBA and Scottish Police target criminal activity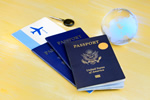 The UK Border Agency has teamed with the Scottish Security Industry Authority in an effort to clamp-down on illicit activities behind closed doors, with money launderers and drug dealers high on the agenda. Scottish authorities have long held the belief that housing estates and gated communities north of the border are home for much of the...
Climate change migration could see ghost states move to the UK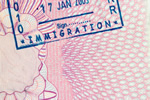 Rich countries such as Britain could face an increasing wave of immigration if warnings of climate change migration put forward at Oxford University come to fruition. Rising sea levels and growing temperatures have been threatening small island states such as Tuvalu and the Maldives for some time, but now come serious considerations for...
Two arrested in Bus Depot raids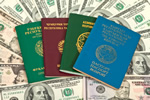 Two men have been targeted by the UK Border Agency is a recent raid on two bus depots in Kent. One man was deported from Britain immediately while a second faces charges of being in possession of falsified identity documents. The first man was arrested at the Northfleet bus terminal last month, near Gravesend. It was discovered that the...
UK and Pakistan in Immigration crisis talks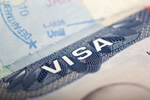 Secretary for Home Affairs Alan Johnson will today fly out for Islamabad to for an emergency meeting with Pakistani Prime Minister Yousuf Raza Gilani as the debate between the two countries over immigration reaches crisis point. A furious row has erupted in recent weeks over a raft of immigration related matters including public outcry...
Celebrities Join Together to Fight for Asylum Seekers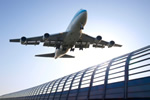 Some leading figures in the art world have now come together to launch a campaign against the government's decision to cut benefits to asylum seekers and their kids. Simon Callow, Jason Isaacs, David Edgar, Linda Grant, and Ken Loach, among others, have all listed their names as being in favour of the campaign. They went on to outline some...
Bournemouth restaurant fined again by UKBA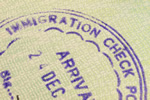 One year ago a Bournemouth restaurant was fined £30,000 for its role in employing illegal workers, now 12 months on the same restaurant has been caught again and is facing even larger penalties. The Taj Mahal restaurant on Poole Rd, Westbourne, was raided by officers from the UK Border Agency on Wednesday evening as it sought to check the...
National warning for manufacturers from UK Border Agency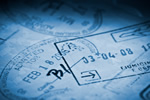 Another day another raid, and this time with a stern warning from the UKBA to all manufacturers and warehouse operators. The latest warning comes after a plastics factory in Portsmouth was targeted by immigration officials which featured on the TV program UK Border Force which aired on Sky 1 on Monday night. The raid showcased UKBA...
New citizens for British Virgin Islands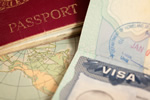 The Caribbean officially recognised the latest batch of British citizens in a ceremony headed by the Registrar General in the British Virgin Islands. The British Virgin Islands (BVI) is classified as British overseas territory (BOT), located east of Puerto Rico. Following the British Overseas Territories Act in 2002, citizenship was extended...
EU sponsors Ghanaian visa fraud programme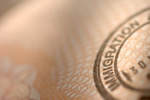 The Ghanaian Immigration Service (GIS) is set to launch an EU sponsored anti-fraud initiative in conjunction with the Passport Office, Registry of Births, Deaths and Marriages and the Police services Document and Visa Fraud Unit. Around 500 officers will be trained in the new technology by year's end in the basics of document fraud...
UK Government Sued Over Man Wrongfully Arrested on Holiday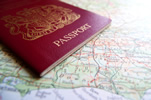 It now appears that the UK government is going to be sued by a Congolese university lecturer who was apparently wrongfully arrested during a holiday visit to the UK. The man, Jean Pierre Djimbonge, age 52, was held just after he left a flight to Northern Ireland. He now thinks that he has been a victim of unfair treatment by emigration...
Lake District raided by UKBA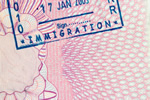 Up to 18 people face deportation for working in the UK and could face deportation after officilas from the UK Border Agency targetted the Cumbrian Lake District on Tuesday night. Three local businesses are now facing fines totalling £140,000 or £10,000 for each individual found to be working without a permit. The restaurants raided were...
28 day advance funding for Student visas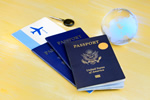 The new rules and regulations for the UK Border Agency's controversial points-based system came into play today, with October 1st representing a major challenge to overseas students in particular. In India, scores of would-be last minute applicants have tried to file for the UK Student Visa prior to the change in rules which will make...
UKBA launches Cheshire immigration team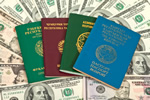 The UK Border Agency has launched a new immigration team to deal with issues across the Cheshire community. Formed one month ago, the new team is part of a UK-wide network of integrated support offered by the UKBA. According to the Cheshite team's director, Liz Weston, the two-fold goal of the initiative was to challenge the negative...
School bus trip to France target for illegal stowaways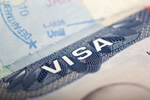 Two teenagers have given a Coventry school trip something to talk about in the classroom after being found hiding in the coach's engine bay on a recent outing to France. The two boys, around 14, had managed to access the van from underneath as it was parked in the port of Calais over the weekend. Exhall Grange School in Coventry had...
Gordon Brown Rules Out Compulsory ID cards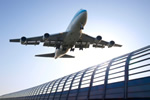 It has been announced just recently that Gordon Brown has ruled out the possibility of compulsory ID cards for British Nationals. Of course, this statement was mostly a reiteration of an announcement that was made by Alan Johnson earlier this summer. Alan Johnson said that the government would not introduce a legislation that would make these...