January 2010 Emigrate News Archive
Archived Daily Emigrate UK News...
Haringey Council Employed Illegal Emigrants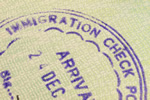 It has just recently came out that Haringey Council employed illegal emigrants to hand out parking fines. Right now many people are touchy on the matter of illegal emigrants and would not take too kindly to receiving parking fines from them. Figures revealed that the authorities have hired 35 illegal emigrants since 2006. Half of them...
Philippines immigrants urged towards machine readable passports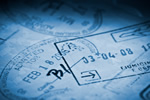 Filipino nationals, or Pinoys, living in the UK are being urged by their government to update their passports. The traditional green hand-written Philippine passport will soon be a thing of the past as the March 31st date issued by the international Civil Aviation Organisation (ICAO) for the end of non-machine readable passports draws ever...
Despairing Indian students returning home jobless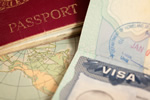 Jobless Indian students claim they are facing financial ruin after coming to the UK on student visa and being unable to find work, with many relying on free meals from support agencies to survive while still others are being forced home in frustration. At the Sikh gurdwara in the west London suburb of Southall, lunchtime each day sees a...
Asylum seekers costing £5 million a week in housing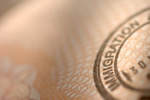 The British taxpayer is forking out close to £5 million each week to house asylum seekers according to new figures released in parliament. This represents a doubling of costs for housing in just two years. The UK government paid £230 million in the last financial year to accommodate immigrants and families seeking asylum, a significant...
Escaped detention centre inmates on the run in the UK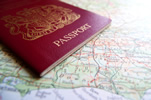 It has been revealed in Parliament that over 100 overseas nationals are on the run across the United Kingdom after breaking out from immigration detention centres. Since 2006 there have been some 150 escapes by inmates from secure detention centres in Britain that are charged with holding foreign national prisoners and illegal immigrants....
Human Trafficking Costs Outlined by Police Officers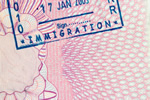 It now seems that the cost of human trafficking to the public in Scotland has been spelled out to politicians by senior police officers. The Association of Chief Police Officers in Scotland said that smuggling people actually makes a lot of money for gangs and opportunistic criminals. Despite the fact that human trafficking generates a lot...
Live coral seized at Manchester Airport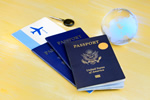 In yet another case of officials racing the clock to protect the environment staff at Manchester Airport were deployed to deal with a very large and very living problem – that of how to handle over a tonne of coral imported from Indonesia. Officers from the UK Border Agency were the first to discover the living form after finding an...
Northern Ireland ignoring immigrants under bill of rights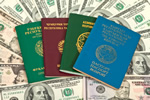 Ethnic minorities and migrant workers that aim to settle in Northern Ireland would suffer from anonymity if a new bill of rights proposal is adopted says a local immigrants rights organisation. The Northern Ireland Council for Ethnic Minorities (Nicem) has voiced its concerns that the current draft of the planned bill of rights would...
Britain records 45 asylum claims from the US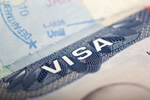 In the five year period up until 2008 dozens of United States citizens applied for asylum inside Britain after claiming that they were victims of persecution in America. The UK Home Office has released figures that show 45 applications were received from 2004, casting serious doubts on the proud history that Americans have of living in the...
Italy debates French style burka ban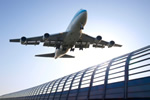 Division has arisen in the Italian government is response to calls for debate on the controversial burka ban idea which has made headlines this week in France. French President Nicolas Sarkozy voiced his support for the outlawing of burkas and niqabs across public services and state operated services inside France but this notion has met...
Emigration Center Plans Rejected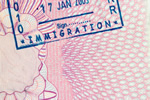 It now seems that plans to convert a hotel near Gatwick Airport into an emigration detention and removal center have been refused. Arora Management Services had applied for permission to convert the four star Mercure Hotel near the airport's north terminal into a secure removal unit. The application, however, was turned down by planning...
Illegal workers targeted in Kent factory arrests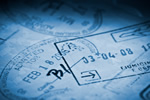 The UK Border Agency has announced that six arrests at a Kent juice factory have been made in relation to illegal immigrant workers and breaches of UK immigration law. The latest incident shows once again that the UKBA and local authorities are continuing their crackdown on immigration as the run-up to this year's election sees the issue...
Kenya counts the true cost of Faisal deportation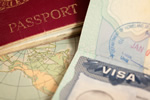 After numerous failed attempts at removing the notorious hate cleric Abdullah al-Faisal the Kenyan government is finally counting the cost to its coffers and international reputation. It has been revealed that Kenya paid half a million dollars to transport the Jamaican Muslim preacher home by private jet, three weeks after initial attempts...
Australian universities targeted by organised crime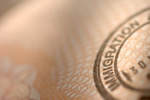 The $16 billion overseas student market in Australia has been rocked by allegations that organised criminal gangs have infiltrated educational facilities. According to a report by the Australian Immigration Department the statistics that report on fraud in relation towards student visas was dominated to the tune of 40 percent by university...
French PM backs Muslim veil ban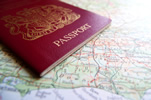 Moves towards the banning of the full Muslim veil will today come a step closer with the release of a new report that recommends the prohibition of the facial dress in universities, hospitals and state-owned premises including public transport and post offices. Last night French President Nicolas Sarkozy was endorsing the proposals be...
Home Office Reveals 45 Americans Claimed Asylum in Britain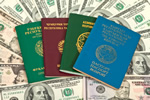 Fresh Home Office statistics have revealed that dozens of applications have been coming in from people who are claiming persecution in the United States. It is said that anyone can prosper in the United States, but these applicants do not say it so. Over the past few years, Home Office statistics show that between 2004 and 2008, 45...
Illegal immigrants descend on Corsica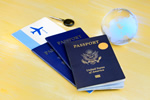 The French government is investigating just how some 124 illegal immigrants on the island of Corsica last Friday and have launched a massive hunt for the trafficking gang that appears to have abandoned them there. Though a common sight on the Italian islands close to North Africa, immigrants travelling via French territory have traditionally...
Australian immigration policy questioned by opposition leader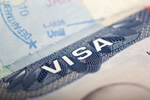 The Australian opposition leader, Tony Abbott, has used his Australia Day address to fan the fires of that countries immigration debate after he queried the true worth of new arrivals. Mr Abbott, who was speaking at an Australia Day Council dinner in Melbourne, claimed that the average Australian was increasingly concerned over the...
Immigration authorities suspend 140 UK Colleges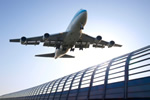 The UK Government has announced that in the past six months alone there have been 15 colleges shut down and a further 140 suspended for breaching immigration rules. In the period since march 2009 all of the British educational facilities that hope to attract students from outside the EU have been forced to seek approval from the UK Border...
US Government debates Haitian immigration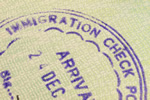 The question of whether the United States government should be doing more to allow Haitians fleeing the devastation of the tragic earthquake in that country is igniting debate inside American political circles. Calls for a relaxation of regulations applied to Haitian nationals who wish to travel to the US have already been made by several...
Northern Ireland Emigrants Invisible Under Proposed Bill of Rights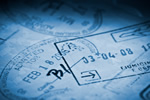 Human rights activists are urging Northern Ireland secretary Shaun Woodward to review the new proposed bill of rights. The emigrant workers and ethnic minorities will pretty much become invisible under this new bill for Norther Ireland. The Northern Ireland Council for Ethnic Minorities has complained that up to 80,000 foreign emigrants...
Kenyan cleric deportation causes violent confrontations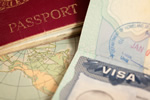 The case of the deported Muslim cleric Sheikh Abdullah El Faisal continues to cause widespread anger following claims by protest March organisers that Kenyan police have used the demonstration as a witch hunt exercise with hundreds arrested and interrogated. Kenyan police have been attempting to try to identify those with terrorist links...
Illegal workers employed by the UK Government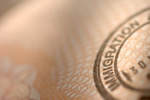 Some of the UK's most sensitive senior offices have been accused of employing scores of illegal workers. Under the Freedom of Information Act a British newspaper was able to source information which indicated that in the past four years various NHS trusts, councils and Whitehall departments have hired some 349 illegal migrant...
Returning Polish migrants claims are inaccurate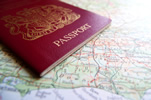 A Polish immigration expert has rubbished the UK Government's claims that record numbers of Polish migrant workers are returning home. The government has gone to great lengths to highlight the improvements made in minimising the number of Eastern European workers being allowed to remain in Britain, using numbers of returning foreign...
UK allows immigrant killer to remain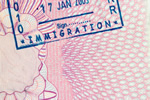 The Home Office has advised that an immigrant from Iraq who murdered two doctors has won his right to remain in the UK. Paranoid schizophrenic, 41-year-old Laith Alani, was afforded the right to stay in Britain following a ruling by the judge in the case that if sent back to his homeland he would represent a danger to the Iraqi...
More Changes to UK Points Based System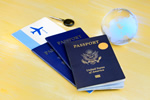 The points based system in the UK for hiring skilled workers from outside the European Economic Area just continues to evolve. The system itself is only about a year old, but it's a year that has been filled with nothing but endless changes. So far procedures have been modified, requirements have been changed, and rules have been amended or...
Jamaican hate cleric to be flown home by private jet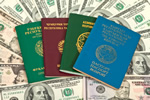 Fresh from a failed attempt to deport the preacher of radical Islam Abdullah al-Faisal to Gambia the Kenyan government announced yesterday that it is now attempting to undertake one of the last available option for dealing with the hate cleric, that being a direct flight home to his home country of Jamaica by private jet. According to a...
Immigrant visa fee increases for UK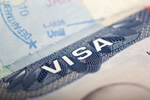 The basic cost of an immigrant visa for settlement inside the UK will rise in April from the current cost of £585 to £644. However, the rate rise also comes with a new premium visa renewal service which will be made available to the more wealthy to allow them to avoid much of the embarrassment and trauma associated with going through the...
UK introduces new anti terrorist measures for air travel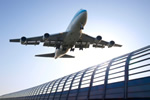 The ramifications of the Christmas Day terrorist attempt on a US-bound plane are still being felt in Britain, more so following the announcement by Gordon Brown on Wednesday that the aviation industry will be subjected to yet more security protocols. The failed bombing attempt of the Detroit flight has sent security measures across the globe...
High speed rail access to Spain brings expats closer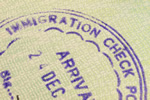 Madrid is set to be just a mere 8 hour train trip from London under a new high-speed rail network link. Over the next decade, European destinations will become increasingly linked by high-speed rail networks and the Spanish capital is one of the premier cities for such a system. The move is designed to offset the increasingly high-priced,...
Fast UK Visa Renewals Offered to the Rich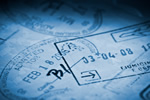 Apparently international bankers and footballers who would like to extend their stay in the UK, are being offered a £15,000 premium visa renewal service. This visa service is being offered as part of a massive increase in emigration fees announced by the Home Office. Ministers are also almost doubling the fees for migrants who apply to...
High Commission issues warning to Ghana fraudsters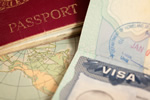 Visa applicants who fraudulently attempt to gain entry into the UK by using fictitious and forged documents may face prosecution following a new warning from the British High Commission. On Wednesday the British High Commissioner in Ghana, Nicholas Westcott, made the announcement during an address to media in Accra where he stated that the...
New rules in place for travellers to the US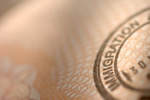 UK travellers and holidaymakers heading for the United States are urged to familiarise themselves with the raft of new entry rules which will come into effect next week. The most pressing change is that nobody will be granted access into America unless an electronic approval form has been completed and submitted prior to departure. The...
Temporary US asylum could be offered to 200000 Haitians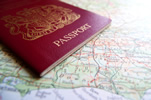 A senior official with the immigration department in the United States has this week said that some 200,000 who currently reside in America may be eligible for temporary asylum status following the devastating earthquake in their home country. The director of the US Citizenship and Immigration Services (USCIS) Alejandro Mayorkas told...
Italy claims to be the friendliest country in Europe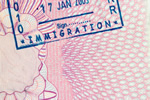 Just days after over one thousand African workers were forced to flee a southern Italian town as victims of violent attacks an Italian MP has made the bold assertion that his is Europe's most welcoming country. European Affairs Minister Andrea Ronchi said that Italy did not have any race-related issues and blasted fellow European Union...
Expat health tourism in Spain threatened by doctors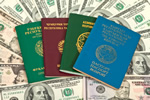 Doctors in Spain have spoken out in support of recent allegations by the country's politicians that 'health tourists' are merely freeloading on the back of the Spanish health insurance. Citing the large UK expat community in Alicante as an example, the SiMap union claimed expats account for up to 20 percent of all hospital...
Five Pakistanis held prior to boarding a UK flight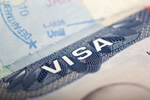 Five Pakistani nationals have been arrested at Islamabad Airport as they were waiting for their boarding call for a UK-bound flight. All five were believed to have been detained under suspicion of offences relating to immigration. The flight itself, an Airblue ED 200 plane, did manage to leave at the scheduled time and arrived in the early...
Half of UK passengers now being tracked by e-borders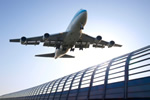 The e-borders scheme that seeks the electronic monitoring of all passenger movement in and out of the UK is picking up pace despite the ongoing concerns of the government that it may have to shelve the programme amid fears over its legality. Speaking in the House of Commons yesterday the immigration minister Phil Woolas claimed that nearly...
John Denham Says Britain Does not Need an Emigration Limit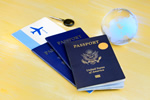 It now seems that the Conservative leader David Cameron has proposed that limiting the net number of people who are able to live and work in Britain to tens of thousands a year. He predicts that the population of Britain will rise to 70 million and put a strain on resources for everyone. However, MP John Denham has said that the government...
Kenyan activist charged with supporting hate cleric rally riot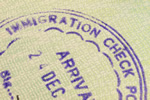 A Muslim activist in Kenya is facing charges of deliberately inciting violence following the rally held in support of notorious hate-cleric Abudullah al-Faisal which descended into chaos last Friday. Al-Amin Kimathi was the organiser of the rally which expressed anger at the planned forced deportation of the preacher Abudullah al-Faisal...
Mayor Johnson stirs immigration flames with Nordic comparisons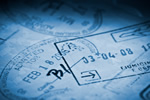 London Mayor Boris Johnson has landed himself in hot water following his suggestions that Scandinavian and British people are similar not just in appearance but in their socially united aversion to immigration. Unsurprisingly, Johnson was immediately accused of anti-immigration rhetoric after declaring that Nordic people and Britons looked...
British migration to NZ overtaken by Chinese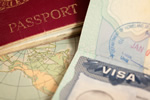 The ever-popular expat destination of New Zealand has for the first time on record seen the United Kingdom usurped from its place atop the family immigration table. New Zealand's Family Sponsored Stream and the Partnership policy are the mechanisms used for accepting new residents and China has now overtaken traditional source Britain as...
Muslim cleric Abu Hamza launches bid to retain UK citizenship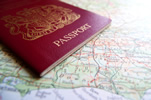 The notorious jailed Muslim cleric Abu Hamza has been accused of legal guerilla warfare by a judge after he launched a new bid to retain his right to British citizenship. The hook-handed Hamza was a former imam at North London's Finsbury Park Mosque and presently is serving a jail term for stirring racial hatred and inciting murder. He...
Marginal seats to be decided by immigration policy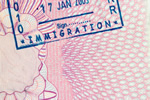 The next general election is looming large and the contentious issue of immigration will likely dominate the eventual results, none more so in the dozens of marginal seats which could decide the outcome. While the incumbent Labour government has ruled out any capping of immigration numbers this will in all probability change under the...
Asylum Seeker Attempts to Escape Britain for 6 Years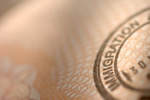 Unlike most asylum seekers, who are trying everything in their power to stay in the UK, one man has been trying everything that he can to get out and leave the cold. The asylum seeker, Rashid Ali, has been attempting to get out of the UK for the past six years. Rashid Ali, who is a 31-year-old Moroccan, has tried many things over the past...
Brits Hit by Eastern European Emigration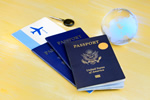 Recently there has been an influx of 1.5 million eastern Europeans getting work in the UK over the past six years. This is likely to have a negative impact on the wages of the lowest paid British workers, according to a major report ordered by the Equality and Human Rights Commission. The report claims that the contribution of the new...
Hate preacher deported from Kenya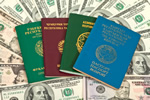 The infamous 'hate-preacher' who was deported from the UK in 2006, Abdullah al-Faisal, has once again been deported – this time from Kenya to Gambia. The Muslim-cleric, originally born in Jamaica, has been forced from Kenya although his exact location is still unclear.  He was detained by Kenyan authorities last week who supposedly...
Tory immigration cap will threaten industry claims council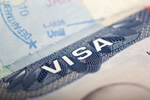 The much publicised proclamation by the Conservatives that they will reduce annual immigration by 75 percent will create major dilemmas across the UK according to the Joint Council for the Welfare of immigrants. David Cameron's bold claims, which dominated media this past week, have been denounced by the JCWI who argue that thousands of...
Sham marriages on the rise as immigration laws stiffen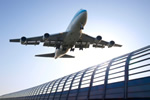 Bogus marriages in order to cheat the immigration system have risen by around 50 percent in the past year alone as stricter immigration controls mean more foreign nationals are turning to increasingly desperate measures to remain in the UK. According to statistics released by the Home Office, there have been 529 alleged cases of sham...
British low paid workers affected by Eastern European immigration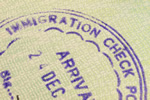 A new report has suggested that Britain's lowest paid workers are now earning less than before thanks to the rush of new migrants from Eastern Europe. In the past six years there has been an influx of an estimated 1.5 million migrant workers from Eastern Europe following the Labour governments much criticised policy of opening British...
Refugees to Britain May Not Have Had a Choice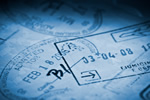 Despite some very popular ways of thinking, some reports now show that most refugees have no idea where they will be heading to when they flee their home countries. These refugees have very little, if any, choice over which country they claim asylum in. Most of these people learned that they were heading to Britain after they left their home...
French Councilor Busted for Sneaking Emigrants into the UK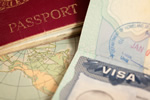 Apparently reports now show that a French councilor has admitted to being part of an operation to smuggle 16 Vietnamese emigrants into the UK. Christiane Chocat, age 51, pleaded guilty to concealing the group of emigrants inside a van, which arrived on board a ferry. This comes at a time when the UK Border Agency is cracking down on...
Cardiff Crown Court Starts Human Trafficking Trial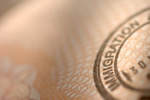 It appears now that three people, including a Castlemartin couple, are being charged in connection with human trafficking. They are also being charged with controlling prostitutes and money laundering. This case has just now recently been brought to trial at Cardiff Crown Court. The three people being charged are Thomas Joseph Carrol, age...
Conservative Leaders Aim to Put a Limit on Emigration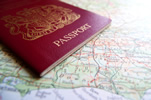 It now appears that conservative leaders say that a net emigration of 200,000 people a year is way too much. David Cameron just recently said that he aims to keep the population of the UK below 70 million. The Tory Leader went on to say that if he won the election, he would limit the net emigration to tens of thousands per year and not...
African Emigrants Moved Out by Italian Police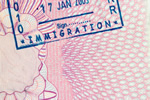 New stories now show that local people were clapping and cheering over the weekend when hundreds of Africans were moved out of a small town in Calabria by police. They were moved out following clashes in which emigrant farm workers were shot at, run over and severely beaten. Almost 300 emigrants were loaded onto buses in the riot-torn town...
Emigrant Mugs Man at Knife Point to Get Free Ticket Home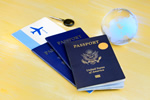 New reports now suggest that an emigrant who was living in the UK chose to mug a man at knife point in order to get a free ticket out of Britain and head back to his home land. As most people already know, when Britain deports emigrants, the government pays for the trip. The emigrant, Kasiba Misigaro age 21, has repeatedly begged the...
Lord Carey Makes Plea Over UK Emigration Numbers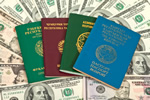 It now seems that new emigrants that are coming to Britain should have an understanding of the country's Christian heritage, according to former Archbishop of Canterbury. Lord Carey is among 19 other MP's and peers that are backing a call for the major parties to make a commitment in their general election manifestos not to allow the UK's...
Ministry of Justice Lists Ashwell Prison as Possible Emigration Removal Center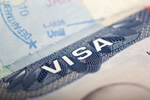 It would now appear that Ashwell Prison has just been listed by the Ministry of Justice as a possible location for another emigration removal center. This would mean that Ashwell Prison would finally get to rise from its ashes after being destroyed in a riot last year. However, the government is refusing to confirm or deny the prison's future...
UK Border Agency Hired Illegal Emigrants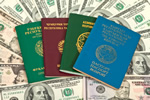 New reports now show that the Home Office and UK Border Agency employed illegal emigrants. So far, ten foreign workers illegally obtained jobs at Becket House. This is the south London headquarters of the UK Border Agency. Two more illegal emigrants somehow managed to find work at the Home Office's Whitehall Headquarters. One of the...
UK Border Agency Published Shareholder Statement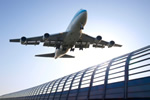 The UK Border Agency published "Working Partnership with Stakeholders" today, which documents a basic outline for principles which can aid the Agency, stakeholders in the Border Agency, and along with other partners to work more profitably. The new document is, essentially, an updated version of the previously published joint statement...
Spy Duo Aiding Immigrants on Life in UK test Ordered to Pay more Fines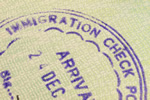 This is Local London is reporting that two James Bond-esque spies have been ordered to pay fines of up to £100,000 or risk being sent back to prison. The duo, who used high-tech devices to aid people in passing immigration tests, have been ordered to pay the fees or face jail time. Steven Lee, 37, and his partner Rong Yang, 29, were...
British Expats May Lose Their Homes in Spain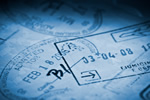 Almost a dozen British expats residing in Spain have been told that there homes will be bull-dozed before spring of this year. The residents, all served with demolition notices, have promised to protest against the razing of their homes. The residences are all located in Albox in Almeria located in south-east Spain. The demolition orders...
Western Embassies Close in Sanaa After Terrorist Threats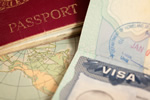 In Sanaa, western embassies across the board have been closing their doors after threats were issued by a local al Qaeda cell. Yemen, one of the most impoverished states in the Arabian Peninsula, has been battling the Shiite rebellion for many years to the north, and an ongoing separatist movement to the south only aids the chaos in this...
West Yorkshire Warns of the Mistreating of Asylum Seekers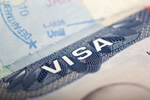 It would seem that society is starting to fall apart in some areas of the UK. However, this is not something that most people have even noticed. Apparently hundreds of asylum seekers around the UK are being mistreated and left to fend for themselves. West Yorkshire has now come forward and warned the UK that simply forgetting about asylum...
Nigerian Man Gets 12 Months in Prison for Document Fraud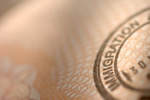 A man from Nigeria received a 12 month prison sentence after being found guilty of documentation fraud by the Maidstone Crown Court. Ayokunie James Osusami, a Nigerian national, pled guilty of his own accord on four separate counts of document tampering. Immigration officers working at the UK Border Agency Joint Immigration crime team...
Dorset Immigration Officers Remove 138 Illegal Workers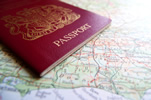 Illegal workers in Dorset have cost their employers almost £120,000 after the UK Border Agency discovered the illegal migrant workers back in 2009. Out of the illegal workers, up to 140 immigration offenders were deported from the UK by the end of 2009 after being exposed as living or working illegally in Dorset. The immigration officers...
11.2 Million Students Apply for Study-Visas in UK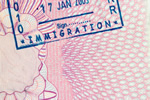 A new study finds that student visas are accounting for a massive amount of UK immigrants. The figures indicate that three-quarters of visas issued under the UK Points Based System are being handed out to students. 11.2 million individuals over the last eight years were allowed to enter the UK on student visas. Some reports are indicating...
Family Visa Appeals Costing Taxpayers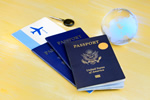 Migrationwatch, a think-tank for immigration studies, issued a report which indicates that appeals against visa rejections for family visas to enter the UK rose considerably from the number of appeals in 2002. Since 2002, after the Government abolished charges for visas, appeals for family visas have increased eight fold. Currently the...
Britain blamed for rise in Islamic extremism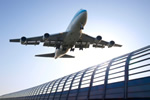 The UK has been accused of being a menace to the outside world, as the perception by American's that the Britain has failed to tackle Islamic extremism boiled over. Policymakers in the US said the attempted bombing of a flight to Detroit by Umar Farouk Abdulmutallab, who is believed to have been radicalised in London, was further...
British hostage released after 31 months in captivity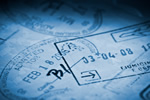 Plans are currently underway to repatriate former UK hostage Peter Moore, following his surprise release after spending the last two and a half years in captivity in Iraq. He was released in the early hours of Wednesday morning, before spending a night at the British Embassy in Baghdad where he received medical treatment prior to his...
Family of Akmal Shaikh hit back at claims from Embassy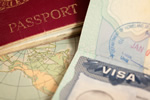 The family of the first EU citizen to be executed in China in over 50 years, has issued a scathing attack at the communist nation as his cousins arrived back in the UK after their last-ditch pleas for clemency. Akmal Shaikh's brother, Akbar, told that the family could no longer remain silent in the face of accusations made regarding the...