January 2009 Emigrate News Archive
Archived Daily Emigrate UK News...
US prepares for overhaul of immigration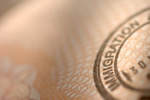 The administration of Barack Obama is preparing to roll out the tough sell of an immigration overhaul across the US as it looks to its allies to support the push for a new package that contains greater border security coupled with a revamped path for illegal immigrants to apply for citizenship. Already in the midst of a controversial war...
Thatcher fallout continues over plans to take away the Irish vote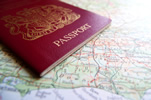 The 30-year expiry regulations continue to throw up revelations surrounding the governance of former PM Margaret Thatcher, with the latest retrospective scandal being around her desire to take away the vote from UK-based Irish citizens. Thatcher's wishes to bring the Irish completely into line within UK immigration regulations were...