Calls for EU style Asean region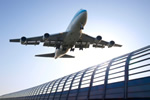 The Philippine government has announced its intent to push for member nations of Association of Southeast Asian Nations (Asean) to adopt a single visa system similar to the EU according to a senior official in Manila.
The Phillipine Beureau of Immigration's commisioner Marcelio Libanan claimed such a proposal would be beneficial to trade, tourism, investment and alos towards the prevention of transnational crime across the south East Asian region. The scheme would mean that business people and tourists alike could travel across the 10 member countries on one visa, said Libanan at a meeting of consular and immigration heads being held in the Phillipine financial capital city of Makati. Other immigration heads are thought to be open to discuss the proposal which Manila will actively promote.
The Asean group's charter includes a vision of a single Asian community by 2015 and the Asean visa, based on the Schengen visa used in Europe, is being pushed by public demand in the Philippines. The Asean visa has been likened to a multi-country roundabout where travelers can hop on and off at freedom.
Currently non-Asean business and leisure travelers require a separate visa for every member nation they intend to visit.
In further immigration moves, Asean has also approved the establishment of a common consular and immigration websites and the introduction of emergency response teams for member countries. Officials have also called for sharing of information on regional analysis and passport control to better monitor people movement throughout the region. This applies particularly to lost or stolen passports as the group seeks to ramp up measures against what they term the proliferation of fraudulent travel documents.