Japan arrests killing suspect in expat Lindsay Hawker case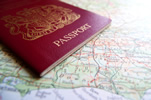 After extensive investigations Tatsuya Ichihashi has finally been arrested by Japanese authorities in relation to the murdered expat British teacher Lindsay Hawker.
Linday's father Bill Hawker has welcomed the news of the arrest saying that the family had always wanted juice and now it should be served. Hawker called the affair a long and tiresome battle but one that is now over, saying the family never gave up hope of finding the man who murdered Lindsay.
Ichihashi was eventually arrested at a Japanese ferry port. He had become a high-profile case while on the run with newspapers publishing photos of what police thought he may have changed his face to through plastic surgery. He was apprehended at around 6pm local time on Tuesday. The 30-year-old Ichihashi was the only suspect in the case as Lindsay Hawker's body was found in his apartment in March 2007, naked, bound and battered in a sand-filled bathtub. The Brandon, near Coventry, native was following her dream by teaching Enlish in Japan.
Bill Hawker applauded the press and the Japanese police for their efforts in hopefully bringing the case to a conclusion, although mistakes were made by police in the early stages of the case the police chief assured Hawker that they would get their man. Hawker also claimed that Ichihashi should be given the maximum penalty possible if found guilty as he had shown no remorse.
Linday's mother Julia said her daughter was a beautiful, gifted and amazing young woman but wanted everyone to know that arresting the suspect does not lessen the pain of the loss.