Europe contains most expensive cities to live in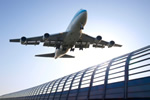 Copenhagen, Oslo, Geneva and Zurich top the list of the world's most expensive cities to live in according to a new report. They are joined at the top of the Prices and Earnings comparative survey by New York and Tokyo.
London has fallen significantly on the back of the weakening pound and now sits around 20th, down from 2nd in 2006. The British capital is now in the middle range of rankings for Western Europe. The recession had made considerable changes to the list with several previously emerging countries suffering. While Paris raised slightly the cities of Seoul, Moscow and Mexico City all fell.
The data used for the rankings, collated between March and April, is based on surveys of 154 items related to living costs. Rental charges weigh heavily in the rankings which result in the top cities attaining their high living costs. The cheapest cities to live in are Delhi, Mumbai, Manila, and Kuala Lumpur.
Japan and Switzerland have the most expensive food with Kiev, Delhi and Mumbai the cheapest. Food costs are calculated on an average western style shopping cart which shows Indian cities can purchase the goods for around 20% of the cost in Tokyo.
Average rental prices around the world for a 3-bedroom city residence are shown to be around 1000 Euros. Rentals in London have fallen by nearly 40% in the past three years.
Train travel is another factor influencing rankings, with the UK prices high in comparison to all other nations bar Germany. Wages are also significantly higher in Europe than Asia along with fewer working hours.
There are several online world pricing calculators that readers can use to make comparative calculations themselves.