The illegal face of Tescos workforce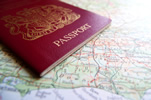 Fatou Cham, a 32-year-old immigrant from Gambia recently won Tesco's in-house competition to become the face of the supermarket. Now it has emerged that the would-be face of Tesco is in fact an illegal immigrant.
Ms Cham has featured in Tesco magazines prior to her being named as one of six of Tesco's 'real women' that would model the clothing range of the super store. Tesco was alerted to Ms Cham's status by the UK Border Agency but deny any wrongdoing. The group claims that all of the mandatory pre-employment checks were completed and that immigration authorities have been satisfied with their checks. Tesco also has advised that it has given the UKBA its full cooperation in the investigation into the East Ham, London resident.
Ms Cham joined Tesco back in 2002, prior to the enactment of the current points-based system for qualification as a legal worker. Previously, a national insurance number was all the documentation required in order for a foreign national to obtain employment. Ms Cham was already a resident of the UK having arrived in 1998 under a student visa in order to study at London's Metropolitan University.
Ms Cham has been in the process of applying for a valid work visa but her attempts to date have been unsuccessful leading her to appeal to the high court. The UKBA has said that foreign nationals without the correct visas are encouraged to return home voluntarily, adding that authorities would do so if required. Last year over 60,000 people were forcibly removed.