UK Government Worried Over the Message of Amnesty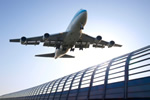 Today a group of about 20,000 people will walk together to Trafalgar Square with many banners that simply read, "Strangers into Citizens." This is a call for a movement that is considered by many to be practical, humane and of obvious benefit to the UK. This is a call to grant amnesty to the emigrants that are already living in the UK.
This new idea is already supported by many people including the mayor of London, the Liberal Democrats, as well as many others. They say that selective regularization would be very simple to do and could actually pay for itself over time. However, the UK government, who wants to prove that they are tough on illegal emigrants feels that amnesty would send the wrong message to people.
However, some experts feel that the government is looking at it in the wrong way. In fact, this campaign is set up for a select few emigrants. In a report that is set to be out out later this month, a stat shows that there is about 750,00 irregular emigrants in the UK. These are emigrants that came to the UK legally by way of visa or by the asylum system. These are not emigrants who just found a way to sneak into the UK. However, after the new emigration rules, these once legal emigrants have fallen out of illegality. Now after spending time in limbo, the asylum claims for many of these emigrants have now failed.
The Strangers into Citizens proposal is set to give a right of passage to people who have been already living in the UK for the last six years. Also, to be allowed to stay the emigrants have to have a clean criminal record. Under these terms almost 450 people would be allowed to stay.
More information on this story will be released later on this month.