Immigration pushes growth in Melbourne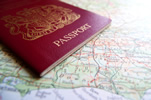 Melbourne has recorded healthy increase in real estate development due to increased number of immigrants. Housing Industry Association has come out with a report confirming the findings. In the first six months of 2008, building approval in Melbourne has increased by almost 15 percent due to the influx of migrants. Successful implementation of new Temporary skilled migrant visa program has increased the number of people seeking immigration to Australia.
Australia is bound to remain hotshot choice for immigrants thanks to plethora of opportunities available in the country and other major countries facing economic meltdown. This realty boom is also expected to result in better valuation for Australian properties. According to a study Australia now has 2.5 million properties worth more than 1 trillion Dollars.
Melbourne has the distinction of being second most populous city in Australia. Robert Harding, Executive Director, Housing Industry Association has said that realty boom in Melbourne is directly correlated to immigration, although house building activities are taking place throughout Victoria, but still we are still lagging behind by 5000 houses annually.
Experts are predicting the realty boom to sustain for the foreseeable future. Houses are getting off the market quicker. Overseas immigrants account for the bulk of housing demand. Immigrants are responsible for as high as three-forth of total realty demand in Melbourne. Further, influx of well off immigrants and students from Asian countries have led to the increased demand for housing. So, immigrants can safely be called the driving force behind the realty boom in Melbourne as well as in other major cities of Australia.