Pakistani Illegal Immigrant Finally Deported After Appeal Merry-Go-Round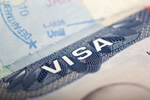 There are a number of illegal immigrants who attempt to increase their stay in the UK by appealing the court's decision to remove them. Typically, most of these immigrants do not think that they have a chance to win. However, this does give them a chance to stay in the UK a bit longer. Well, according to reports, this worked rather nicely for one 38-year-old Pakistani man.
Apparently, this illegal immigrant made 15 attempts to stay in the UK. This was dragged out over the course of a ten-year "merry-go-round" of court appeals. However, one judge finally said enough is enough.
The immigrant in question first arrived in Britain way back in 1998. Apparently, his circumstances "lack credibility." Despite this, the courts have gone "round and round" with said immigrant trying to deport him. Every time, they go to deport him, there are fresh claims that block his removal.
That, however, has all come to an end. At the end of last week, the Court of Appeal in London dismissed the man's latest attempt. It concluded that a judge in the High Court had been right to refuse his application for a judicial review of a Home Office decision to deport.
Lord Justice Ward said, in a written judgment, that it was time to stop the music on this "merry-go-round." His claims for judicial review are dismissed. Enough of the dodging deportation. Theresa May now can take steps to remove him from the country.