Etihad Airways deal expands route network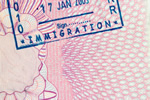 Leading Middle Eastern carrier Etihad Airways has announced it will increase its network size with a tie-up with Air Berlin. Etihad says it will increase its stake in Germany's second airline to nearly 30 per cent.
The deal also encompasses code-sharing with the German airline's partners, Austrian budget carrier Niki Luftfahrt and Swiss based Belair. Etihad will now serve around 260 destinations in 80 different countries in a deal that will also give Air Berlin a $US250 million five-year loan for fleet improvements.
Air Berlin's traditional hub in the Middle East is Dubai, but in line with the merger, from 15 January it will start Berlin to Abu Dhabi flights. The flights will operate four times a week to its new partner's home base.
The new service will enable European passengers to connect to Etihad's African, Asian and Australian flights. Etihad's network will now cover more destinations than its regional rivals Emirates and Qatar Airways.
James Hogan, Etihad's chief executive, said the Middle East was quickly evolving into a global hub for aviation and the code-share agreement would offer his airline's guests the opportunity of reaching diverse destinations with one reservation and ticket.
Mr Hogan finished by saying that Etihad would continue to enter into code-share agreements when it was considered to be in the best interests of passengers.
From the time of its establishment in 2003, Etihad has garnered numerous travel industry accolades and a reputation for being one of the globe's best carriers. In 2009 and 2010 it won the coveted World's Leading Airline award.