Survey shows UK holidaymakers prefer junk food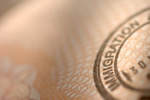 A survey commissioned by Dubai tourism authorities shows that British holidaymakers prefer eating fast food to experimenting with local culinary delights. The research revealed that Britons abroad will head for Burger King, Kentucky Fried Chicken or the golden arches of McDonald's rather than pass through the portals of unknown eateries.
The study showed that a staggering two-thirds of British holidaymakers abroad will avoid what they see as foreign muck and head for something familiar. The trait does not only apply to dining, as nearly the same proportion head for ubiquitous Irish pubs or English staples such as the Red Lion.
A quarter of the respondents said that the cuisine available at places around the world affected their choice of holiday destination. Almost 20 per cent said that Japanese food intimidated them, while 16 per cent said they would shy away from Middle Eastern gastronomy.
The survey also indicated regional differences in the UK, with tourists from Wales least likely to sample something unfamiliar and those from East Anglia the most adventurous. Half of the Britons questioned said they would experiment with native food if they had more information about its cleanliness.
Dubai tourism director for Britain, Ian Scott, said it was a pity that when people from the UK travelled abroad they did not sample epicurean delights as they were missing out on the chance of tasting something new and also gaining insights into local traditions and culture.
In keeping with the eating habit revelations, Britons also leave for foreign climes with English tea bags, Cadbury's chocolate, digestive biscuits, Marmite and tomato ketchup in their suitcases.