UAE-Indian eMigrate inititative will end exploitation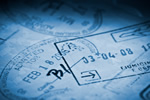 Indian officials in the UAE have said that the new revamped eMigrate online recruitment system can put a stop to employers and recruiting agents exploiting workers.
The officials have also dismissed worries that blue-collar workers have not been able to use the platform because they must apply for emigration clearance online.
On Monday, the Ministry of Overseas Indian Affairs ordered the eMigrate be revamped in order to simplify procedures. The original system, which was implemented in July, had a number of problems, but it is now up and running and the backlog is being cleared, according to K. Muraleedharen, the acting consul-general of India in Dubai.
Employment Promotion Council of Indian Personnel chairman Deepak Chhabria claimed, however, that the new system was not in favour of the workers.
Chhabria, whose company represents recruiting agencies in Mumbai, explained that workers were now forced to apply for everything online, providing signatures on the contract that had been signed by the employer and sent through the system. He added that he feared some agencies would forge signatures rather than contact workers in remote villages.
But First Secretary of Community Affairs at the Indian Embassy Dinesh Kumar pointed out that the majority of workers in India now had access to the internet. He said that he felt most these people could carry out simple online tasks and did not require the help of agencies.
He went on to say that the labour contract drawn up in India and the employment contract on eMigrate could be integrated if negotiations between India and the UAE go well. He noted that the system would be scrutinised by the government, with agencies expected to have assurances from employers that the contracts will be adhered to.