PNG government promises Manus alcohol crackdown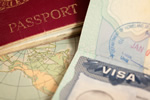 Papua New Guinea Prime Minister Peter O'Neill has demanded a crackdown on staff boozing at the immigration detention centre on Manus Island after an alleged gang rape incident.
Police are investigating claims that three Australian officers from the Wilson Security group raped a local woman who worked at the centre last month. The prime minister said that he was waiting on the official report, but that he was ordering an immediate alcohol and drugs ban enforced at the centre.
He noted that it wasn't the first occasion they had received reports about inappropriate behaviour from the foreign officers after excessive alcohol consumption, but that it must stop. He said that Wilson Security and Transfield Services were responsible for enforcing the rules, but if they weren't doing so the migration officer would be imposing tighter controls.
Under the new zero tolerance rules, staff at the centre will have to undergo alcohol and drug testing, and anyone found to have breached the regulations will be dismissed.
O'Neill pointed out that many of the foreign employees were ex-military so should have the discipline to refrain from alcohol while at work.