British landlords told to evict illegal immigrants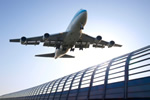 Landlords in the UK will be told to evict tenants who have lost the right to remain in the country under new implementations to crack down on illegal immigration.
They will be given the authority to end tenancies without having to obtain a court order when requests for asylum have been turned down, according to ministers. They will also be expected to check the status of a migrant before agreeing a lease and, should they fail to do so, could face as much as five years in jail.
However, some analysts believe it could result in British citizens being refused housing given that providing accommodation to people who could potentially be ordered to leave the country at any given time could prove a fruitful business for landlords.
The proposals, which are set to be included in the next Immigration Bill, come at a time when UK and French governments are having to contend with the worsening migrant crisis in Calais, where huge numbers of people are trying to cross the Channel each night in desperate attempts to reach the UK.
Under the new proposals for British landlords, the Home Office would publish details when an asylum bid fails to confirm that the tenant had lost the right to rent property which, in turn, would give landlords the power to bring the tenancy to an end – in some cases without a court order.