Immigrant dies attempting to jump onto moving train in Calais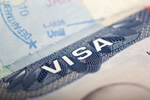 A migrant died while trying to get onto a moving train in the northern French port of Calais on Tuesday, announced Eurotunnel officials.
The migrant's name, nationality and sex have yet to be disclosed, but the person is now the second in two weeks to die while trying to board a train in similar circumstances in desperate efforts to reach the UK.
Thousands of migrants, many of them asylum seekers, are currently camped out in Calais in cramped conditions in the hope that they can eventually make it to the UK.
A Eurotunnel spokesperson said that workers in the tunnel became aware of migrants at around 5:30am. Due to safety procedures, when anyone is spotted in the tunnel that does not have the authority to be there, all trains must be stopped and overhead power stopped.
And when French police then conducted a search, they found the deceased migrant, who they believe tried to jump onto the freight train, missed and was hit by the train.
In the past month, three migrants have been killed as they tried to make the crossing; however, Tuesday was the first time there had been a death in the tunnel in six years.
Freight Transport Association chief David Wells has since written to PM David Cameron to raise lorry drivers' concerns about the harsh conditions migrants are currently faced with. He described the "deplorable situation" in Calais as a "tragedy" and said things were "spiralling out of control".
He went on to say that they had been urging the British and French governments to act for some time, but now want the prime minister to treat the matter as an urgent priority and put plans to place to alleviate the crisis.