Cambodia-Australia refugee deal gets international backing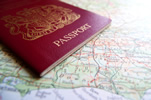 Asylum-seekers sent by Australia to be processed on the Pacific island of Nauru could get the opportunity to relocate to Cambodia.
If the Cambodian government fulfils a number of requirements, the International Organization for Migration (IOM) has said it is prepared to back the move and help facilitate the transfer to the Southeast Asian nation.
The news will be well received by the Australian government, which has faced strong criticism for the way it has handled refugees, particularly in sending them all the way into the middle of the Pacific Ocean while they wait to have their asylum applications processed.
The deal was signed by Australia's then immigration minister Scott Morrison in the Cambodian capital Phnom Penh four months ago and was widely condemned, with demonstrations being held outside the city's Australian embassy. The United Nations High Commissioner for Refugees also said it would have nothing to do with the agreement.
However, after months of looking into the situation, IOM has told the Cambodian government it would provide assistance with the transfer and resettlement of refugees as long as it meets the conditions outlined.
An IOM spokesman revealed that the Cambodian government knew what was required of it, but said that the organisation would not be making the details public. He added that everything they had asked of Cambodia was in line with all other contracts in motion around the world.
Morrison said upon signing the deal that Australia wanted the transfer of refugees from Nauru to Cambodia to start by the end of 2014. No refugees have been transferred to date and the IOM admitted that it was unaware if any had shown any interest in making the move.