South African youth believe future will be better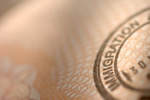 A recent survey of South Africans has revealed that the biggest worry among young people is the lack of employment in the country. The research was conducted by Pondering Panda via mobile phone and took into account the views of more than 18,000 South Africans.
Jobs were the biggest concern for 23 per cent of those who responded to the survey. The next biggest concern was crime, which was something that worried 19 per cent of respondents.
Although the majority of South Africans were positive that things would begin to get better over the next decade, nearly half said that they thought things might deteriorate and were considering the advantages associated with emigration to another country.
According to the figures collected 27 per cent of the Asian population are convinced things will improve along with 34 per cent of the white population and 44 per cent of coloureds. The black youth population was the most optimistic with 66 per cent saying that things are getting better.
The female population of South Africa is less convinced that things in the country are improving with only 48 per cent saying things are getting better; this was compared to 60 per cent of men who believe the future will be better. Age was also a factor in optimism with the older population tending to be more negative than the younger.