Pound euro exchange rate saving thousands on buying foreign property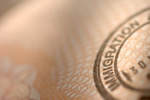 Pound Euro Exchange Rate Saving Thousands on Buying Foreign Property
The recent Euro crisis and resulting decline in the EU single currency has seen the pound to euro exchange rate on the steady increase. While this has seen UK holidaymakers benefit with a few more euros for their pound sterling, those emigrating to Europe have experienced more significant savings, particularly when it comes to buying property abroad.
The strengthening of sterling compared to the euro has seen a boost in foreign property sales, as those emigrating from UK or looking for holiday homes benefit from cheaper prices.
As of today £1 will buy €1.277 a figure not seen since late 2008 and a significant increase if you are thinking of buying property abroad. To give an example of costs involved in buying a property in Spain or France, a €300,000 investment just a year ago would have cost £271,247 whereas today would cost £234,773. This represents a substantial saving of approximately £34,000*.
Please note: all figures quoted are based on inter-bank exchange rates.