Staff shortage at ASIO to check refugees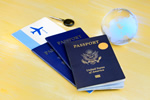 According to a recent audit, the Australian Security Intelligence Organisation, a spy agency that checks asylum seekers for possible security threats, has been battling against rudimentary computer systems, the sudden hike in boat arrivals, and 30% less staff than necessary.
The inspection into the ASIO came after criticism of the delays in security assessments before the asylum seekers are given visas. In one case, the ''prolonged processing'' lasted for 918 days and required an agreement with immigration officials on a timeframe for assessments, says the Commonwealth Auditor-General.
However, the Immigration Department was also censured over the delays and for frequently giving ASIO ''poor-quality'' or ''incomplete'' information about the asylum seekers it wanted checked.
Despite the fact that ASIO had already given an adverse assessment, the department had also delivered around 10 cases to the spy agency to investigate an individual's eligibility for community detention. The Immigration Department and ASIO both have the informal requirement for immigrant visas to be inspected between one and six months. This depends on the type of visa. However, the report warned that the shortage of an fixed and communal standard is impeding accountability for both agencies.