West Java to crack down on immigrants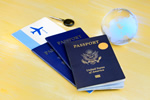 Following reports of extensive visa abuse, the West Java government has announced plans to crack down on firms, religious establishments, and NGOs employing illegal volunteers and workers. 


Hening Widiatmoko, head of West Java Manpower and Transmigration Agency, says the agency will create a task force with the Immigration Directorate General from the Law and Human Rights Ministry to improve supervision. 


The task force is needed because of a labour shortage at the immigration agency, says Hening. The Agency is cooperating with Immigration because it has no authorization to conduct any crackdowns, he says. The Agency's only task is to keep records of foreign workers, he adds. 


Now with the help of the task force, Hening expects to begin a crackdown on suspected undocumented workers. If any abuse of the law is found, the West Java Immigration Department will deport them immediately, he says.
Hening adds that many foreigners have exploited tourist visas to work for firms from their home countries, conduct secret research, and even propagate religion, among other things. 


As reported by the Jakarta Post, about 12% of the documented 77,300 expats in Indonesia in 2011 worked in West Java, says the Manpower and Transmigration Ministry.